Telluride, a wispy mountain town situated between the monolithic peaks of the San Juan skyway, is anything but sleepy. While not a major metropolitan city in the West, Telluride gets a lion's share of energetic music festivals, from its famed Bluegrass to the Ride Festival and Telluride Jazz. The latter culminated this weekend, bringing in some true jazz greats including Ernie Watts, Maceo Parker, Nth Power, the M&Ms, the Bill Frisell Trio and more.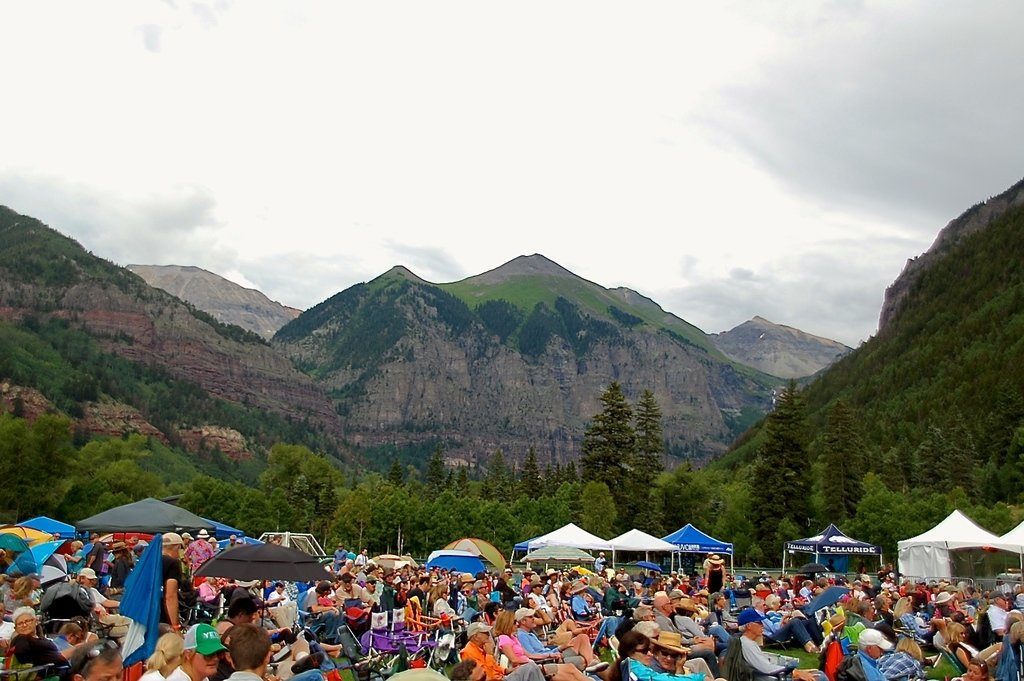 While the valley was plagued with heavy plumes of fog and enough rain to transform the Telluride Town Park into Tough Mudder, jazz fans still amassed in a mob of REI's best outerwear to hunker down for one shared ambition: great music. The free booze flowed freely at 4pm until 5, allowing jazz patrons to still find warmth in their rain-soaked apparel. Effusive music was paired with free wine and spirit tastings, workshops, early-morning yoga, late-night after shows and art, souvenir and food booths galore. There was truly something for everyone at the festival, even children, who could find a mess of activities in the kid's tent.
Friday kicked off the night with the Jonathan Scales Fourchestra, an impressive trio led by Scales on the steel pans and bassist Cody Wright bringing down the house with a transcendent approach to the bass guitar. Your mind may travel to sounds of "The Little Mermaid" or island tones when thinking about steel drums, but Scales and company created something completely fresh, taking cues from jazz, bluegrass and r&b to layer the instrument's natural Caribbean feel with modern tones. The band even dropped a sexy rendition of Seal's "Kiss from a Rose" that would make Heidi Klum swoon.
The tight-knit jazz community is no stranger to headliner and jazz guitar mastermind, Bill Frisell. Bassist Tony Scherr and drummer Kenny Wollesen joined Frisell on the main stage. The trio cranked out rock hits as well as saccharine scores like "Wish Upon a Star" from Disney's Pinocchio.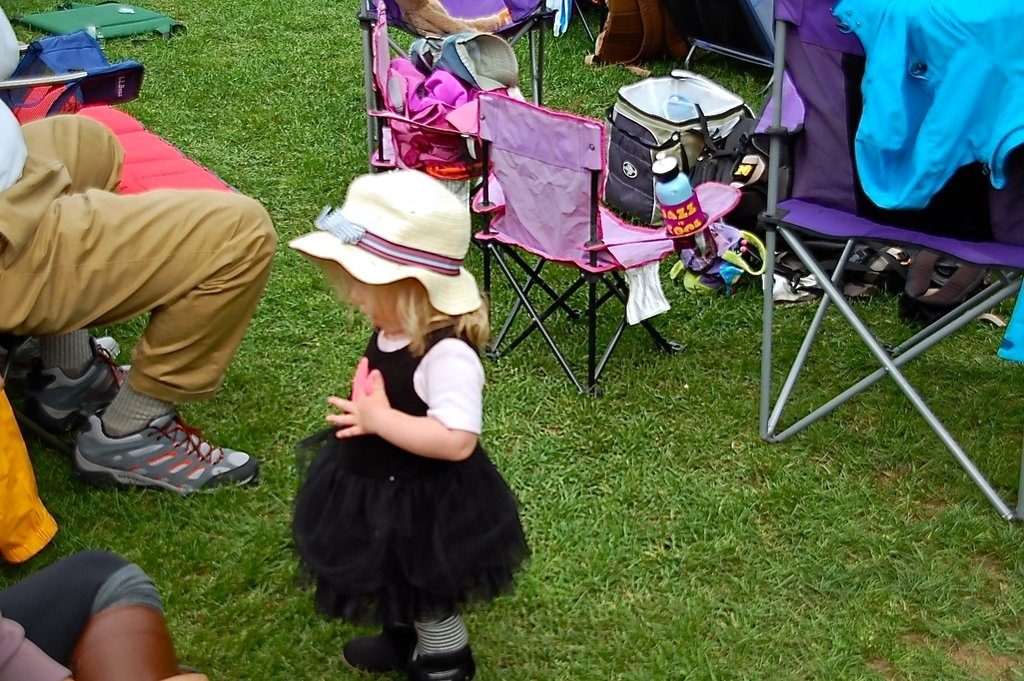 Saturday saw more stubborn clouds, broken up by a few hopeful streams of sunshine. Late afternoon brought the sounds of the Joey DeFrancesco Trio and Eddie Roberts' West Coast Sounds. Jazz guitar maestro Roberts—founder of the New Mastersounds—strategically selected his group of musicians, which even included an on-stage cameo by trumpet player Jennifer Hartswick. The group collaborated effortlessly and left audience members demanding more.
Telluride Jazz guest of honor, Ernie Watts, took the stage with an air of significance crafted by years of strutting his potent talent through the traditional jazz realm. Watts blew through stylish saxophone melodies with dexterity, soaring high above the stage named for him. The jazz improvisation fans have come to expect in the genre was backlit with a mechanical proficiency of each musician and his tool.
The tides changed as Maceo Parker's set opened into a full-out funk set, giving the crowds—who had dispersed beneath tents, canopies and umbrellas as merciless rain struck during Watts's set—something to dance to. Bare feet became caked in mud, rain boots sloshed murky puddles and smiles tore from ear to ear like ripped seams.
The after shows both nights came out in full force, giving jazz fans little time to sleep before their next Telluride adventure, whether it be a little shopping, some muddy mountain biking or a very wet hike to Bridal Veil Falls. Sunday arrived, bringing with it a bit of sunshine and New Orleans Day. The festival reached new heights with this funky jazz style brought by Soul Rebels, Jennifer Hartswick's Super Jam and the M&Ms.
The fact that by the end of the weekend, crowds remained glued to the front of the stage, forging through the rain and mud with relentless optimism and enjoyment is a true testament to this festival, its patrons and the town of Telluride.