Couture season sums up fashion better than any other event in the fashion industry. It showcases history and artistic imagery in motion swept up in the city of fashion: Paris. This couture season was especially interesting due to the rise of individualism in the fashion industry.
Design houses, along with consumers, are much more conscious about standing out of the crowd, and that made for some very spectacular shows.
Over at Christian Dior we saw a fairy tale-like show consisting of flowing garments, bold silhouettes and minimal color. The house of Atelier Versace still managed to create a flower child collection with some sex appeal while the design duo, Viktor & Rolf, took it from zero-to-sixty with a collection full of art that will go down in history.
FASHION RECAP: Couture Fall 2015
Viktor and Rolf
There is always the question of whether or not fashion is art. Well, it seems like Viktor Horsting and Rolf Snoeren took this question quite literally and created some garments that could double as wall art. Earlier in February, the duo announced that it would discontinue its ready-to-wear collection to focus on its couture line, and that seems to have paid off.
The duo named this collection "Wearable Art" which unfolded, quite literally, into beautiful pieces made for the fashion forward dresser. Skirts, dresses and outerwear pieces created structure, as well as artistic interest, in each garment. The duo even stood on the runway, demonstrating how these pieces could go from wall to wear in just a few seconds.
Atelier Versace
T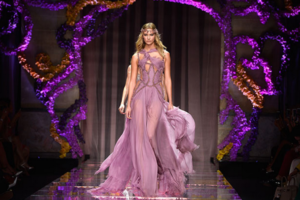 his most recent collection from Donatella Versace showcased a different side to the brand. While it was all about the flower child of the '70s, Donatella still managed to add some sex appeal to each garment.
Model Laura Stone opened the show as an image purple full of frills complete with a flower crown. Models strutted the runway in a palate of soft pastel colors. Sheer fabrics and body cut-outs gave the show a siren-like feel in combination with earthly goddesses. The gowns of the show were particularly different for Versace, with draped looks balanced out structured bodices.
Christian Dior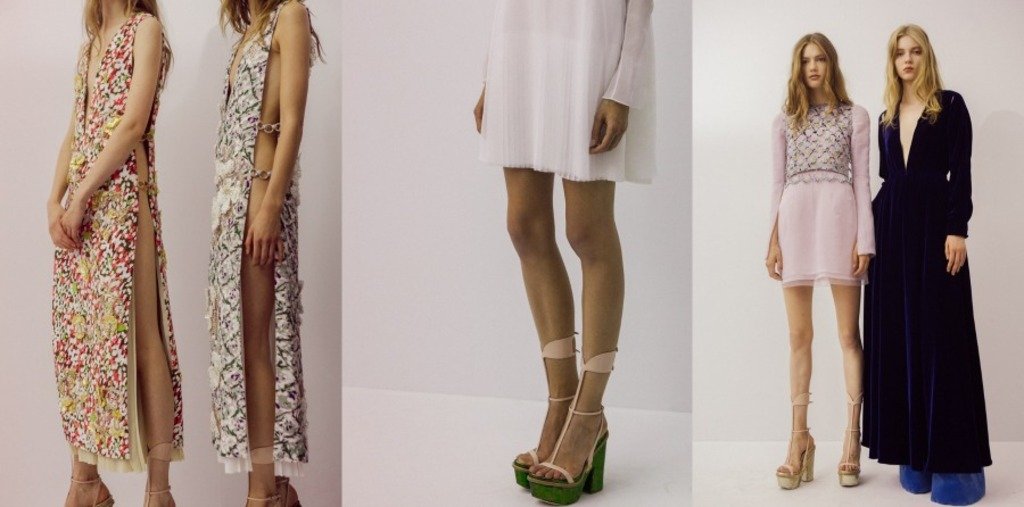 The Dior show also took a softer approach to the Couture Fall season but with bolder silhouettes. The set of the show was imaginative beyond any degree. There were large, painted panels reminiscent of pointillist paintings, complete with a purple grass runway. The set was already impressive, so we knew the looks had to be good.
The collection opened with a flowing white gown which reminded us of fairy tales. Raf was not afraid to use color for the fall season, with pastels and jewel tones around every corner. But the best take-away from this collection was the copious amount of coats making us yearn for the colder months. They came in a variety of cuts, sizes and colors, each one showcasing the superior quality that is couture.
Ulyana Sergeenko
A newer member to the Couture group, Ulyana Sergeenko is already making a name in the fashion industry. As a Russian descent, Sergeenko often uses her heritage to tell a story through her collections. This time the influence was focused on Saint Petersburg's Soviet-era communal apartments.
The collection was sophisticated with a twist of sass added through accessories and makeup. It brought us back to the '20s, '40s and '50s all in one show. Once again we fell in love with the coats in this collection. Twenties-style glamour fur made the entire collection.
Maison Margiela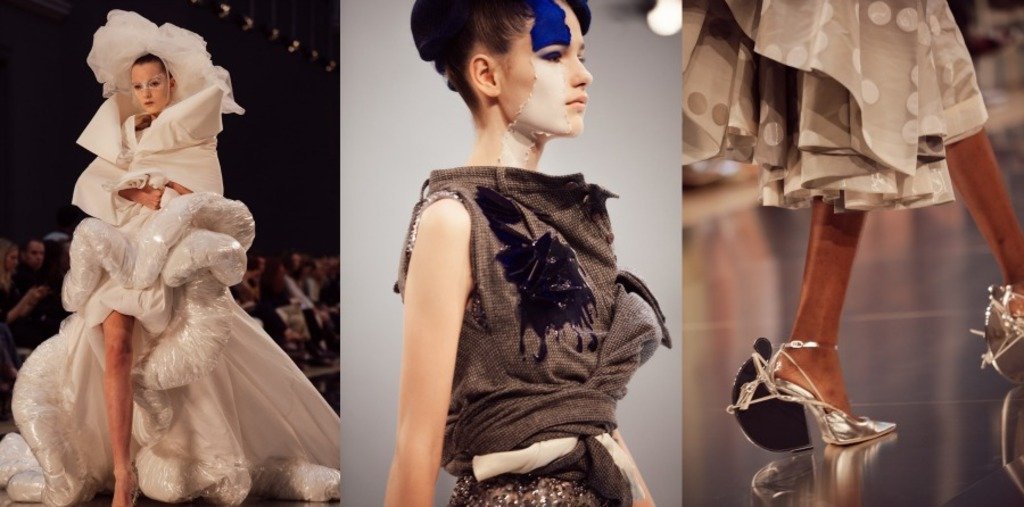 The atmosphere at the Margiela show was Artisanal at its best. The show was all about contradictions such as ugly and beautiful, caring and cruel. The looks were meant to harbor a secret, and this was greatly represented in the clothes. From afar it was difficult to tell, but many of the garments possessed secret twist and folds.
This moto created an intensely interesting show with looks that really did make the eye travel. Some looks were full of structure, showcasing elements of architecture. Others were simple and minimalistic, but featured crazy shoes and accessories to finalize the look. Galliano's most impressive look was a bride in plastic. The final image of the show featured a white wedding dress comprising of, what looked like, white plastic bags. But don't let this description fool you, Galliano was still able to make this dress look like a million bucks.