303 Magazine had a chance to speak with lead singer (and founder) of Dashboard Confessional about their current co-headlining tour with Third Eye Blind, writing the American Idol coronation song, the modern era of songwriting and recording, the potential for a new Dashboard Confessional album, and much, much more.
Check out what Chris had to say, and be sure to get your tickets for Third Eye Blind / Dashboard Confessional at Denver's Fillmore Auditorium, this Thursday, July 9th.
Tickets are $49.50 and the show starts at 6pm.
Chris Carrabba Talks Touring, New Dashboard Confessional Music, Advice For Local Musicians, And More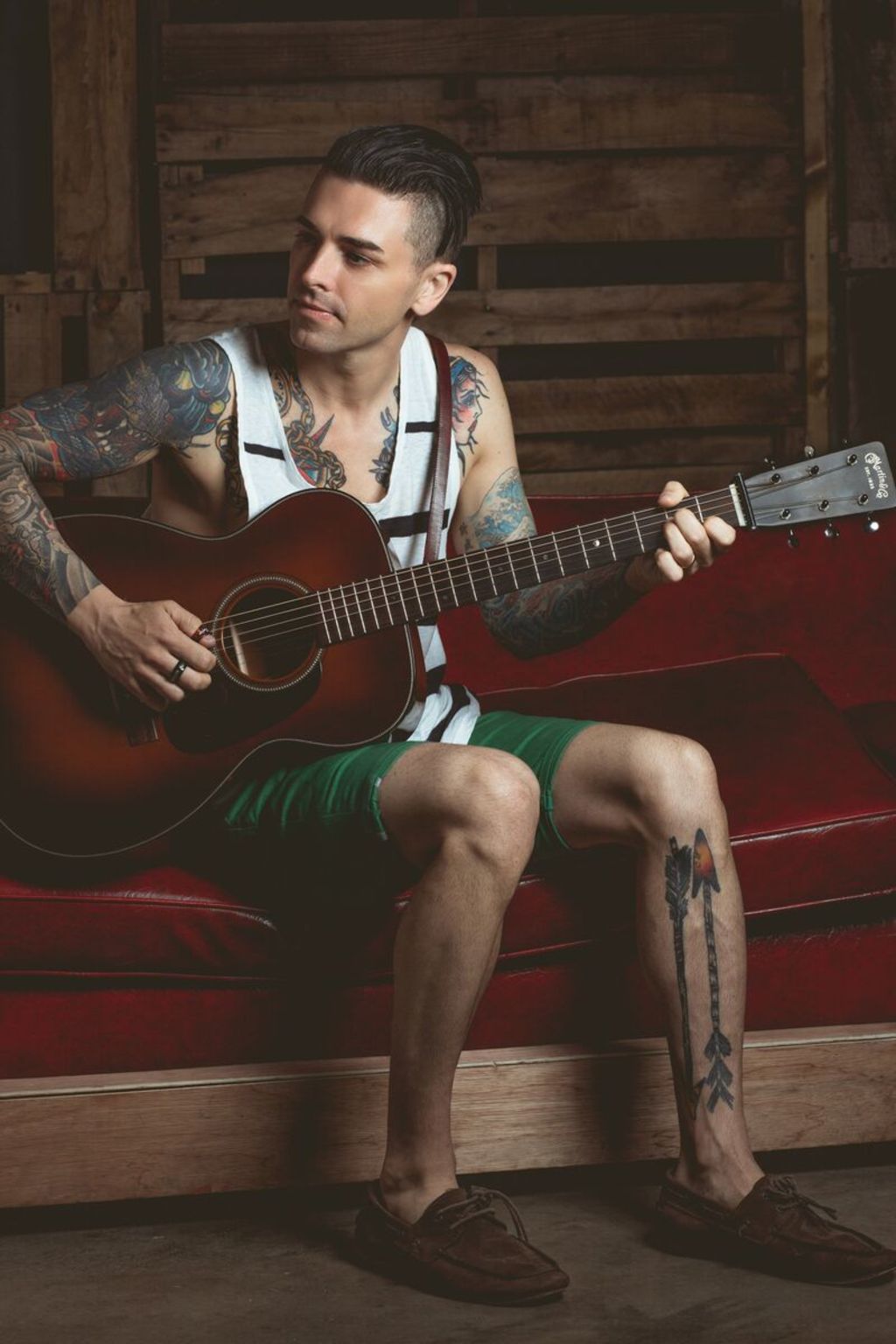 303: You recently wrote the American Idol coronation song for Nick Fradiani (the season 14 winner). What was that experience like and how do you feel about songwriting for other artists?
Chris: Just like any great song, there was no grand purpose, [we] just wrote the song that felt wonderful.
I just couldn't be more excited — this has been a dream of mine for a long time, to write songs for other people. And to have, really my first one, be on one of the biggest stages or formats is a little bit of a mind-bender.
303: Have you gotten to meet Nick [Fradiani] since the finale took place?
Chris: No, I haven't gotten to meet Nick yet. We've exchanged texts, and we will meet soon, but I can't help but feel like I know him. I watched the show, and I know for a fact that he's a fan of my music. He said the same, like he feels like he knows me. Music is one of those great equalizers in life … You have a personal connection with people you don't even know yet.
303: This is Dashboard Confessional's first tour back in a few years. How are you guys feeling about it?
Chris: We are thrilled, eager, [and] as my friend Steve [Kleisath] from Further Seems Forever says, "We're ready to melt faces." We're nervous, but I always like nervousness because that brings out unpredictability, which is my favorite part of live music. And we're rejuvenated. We're discovering these songs that we've played for so long because it's been so long.
303: You guys are touring with Third Eye Blind and Augustana. What do you think the tour will be like?
Chris: I've been a fan of Third Eye Blind for a long time. I admire the way they've built their career beyond their original radio success, and I thought this is one of those times that I think it will be more of a bliss out and a summer camp experience.
And of course, Augustana, we try not to go more than a year without touring together. We're such close friends; Dan [Layus] lives down the street. I find those guys to be really inspirational; they're craftsmen in their songwriting. Dan, specifically, to me is a genuine inspiration as a man and as a writer.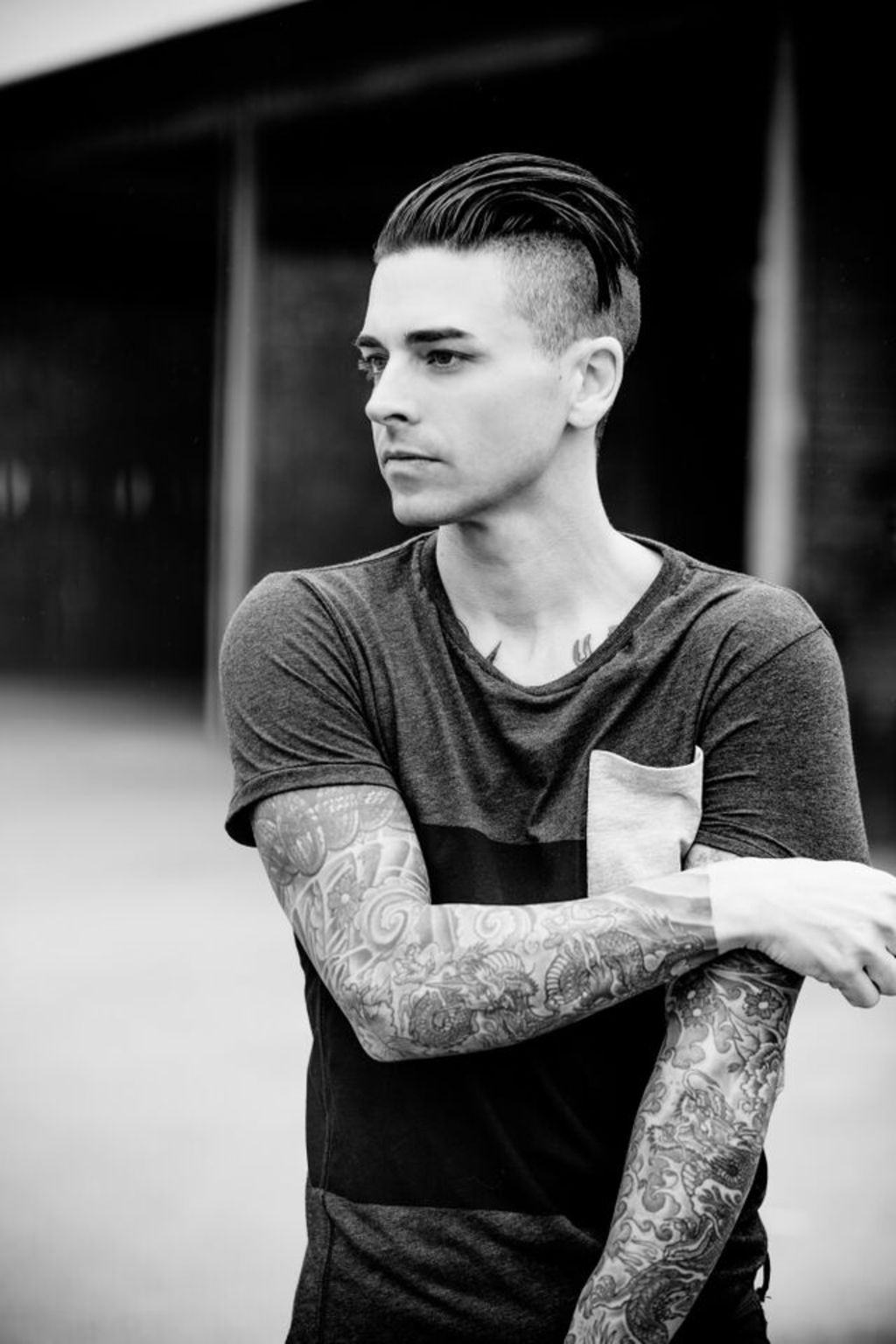 303: So a strong, cohesive relationship between both you [Dashboard] and Augustana.
Chris: Yeah, which is how it should be, you know? If you're lucky enough in this life to come across people that you so admire doing what we do, do it over again!
303: Since you've been songwriting for others, as of late, are there any up-and-coming artists you'd want to work with or help develop sometime down the line?
Chris: Yeah, there's quite a lot.
Not that this woman needs my help, but there's a woman named Madi Diaz, I'm watching her career very closely — I think she's got all the pieces to be a superstar.
And there's a band from Knoxville that I think is absolutely ferocious and brilliant; they're called Civilian. If I had to describe them to you, I'd say they're like this strange combination of Death Cab For Cutie and Pedro The Lion, if Jimmy Page played guitar … It's so good, it's unnerving.
303: What would you say to local up-and-coming artists these days with all of this evolving musical technology at their disposal? What's some of the best advice you have for them?
Chris: Play in front of people. Technology's great; you can make everything perfect. But, if you play in front of people until you don't need the technology, the advantage you have is huge. And you will have developed your own nuance that will fit. Technology has a tendency to erase [that] a little bit.
You should still use the technology, it's great, it's brilliant. It's the modern era, don't skip it. It's an important tool, but playing live is not something you should learn after you've made a perfect record that blows people's minds. You need to do that before you've made the record.
And I mean play live like a thousand shows, like just kill yourself to play live.
Play in a basement, play in a dump, play in a garage, play in a bar, play at a club, get on big shows, play everywhere, play any time, play outside of shows, play in the street … Play all the time, but in front of people.
303: So is that how you honed your sound as an artist and songwriter in the beginning?
Chris: Yeah. And I'm not sure that my own experience is why I think [this]. I say this because at the time I started making records technology was different.
It was in a transitional period where, yes, digital technology was there, but it was herky-jerky, and it didn't work more often than it did work. You needed massive computing power, so on and so forth. You couldn't [make] a record on an iPad.
I'm not sure that I could have relied on technology the way you can now. I'm just talking about this as an observer — I've just heard too many records that have blown my mind and gone to see the band, and they just can't do it. And then I watch these bands that have yet to record that have just been playing like crazy, and when they do go in and record, it's like they go in for a week, they come out with this masterpiece because it's under their fingers, it's in their skin … It's like wound in to the fiber of their being.
303: Bands just learning from their own mistakes when playing live, or a member accidentally playing some different chords can set the song off on a whole different path.
Chris: One hundred percent right. With Dashboard, one song in particular, if I could go back and change it, I would change it, because once we really started playing it live, it made so much more sense because we stumbled into some accidents or whatever. 'Oh, yeah, that's the song! That's the song I hoped for and I didn't get it.'
A song's malleable, they're supposed to change and grow. I'm not going to take "Hands Down" and make it a jazz standard, but like over the years, the ending has become four rounds instead of three rounds of that refrain. I listen to the record when it comes on the radio or something like that, and I'm all 'Wait, what? That's how it goes?' You know, I'm surprised.
I, like most people, listen obsessively to my masters, as I'm trying to put the record into production and then never listen again. I just play them. I play them more than you will ever listen to them because that's my job, so they grow and they shift.
303: Bands progressing and changing their style up up for a show, like picking up an acoustic guitar to replace an original electric piece?
Chris: Which I love to do.
Here's one: I love that Brand New, I don't think with great intention, manages to like reinvent what Brand New is sonically, and from a lyrical standpoint, with almost every record. They're all going to sound like Brand New, but I don't think they're slaves to their former work.
303: With all the talk of musical progression and change, can we expect new Dashboard Confessional material soon?
Chris: I'm eager to have a new Dashboard record. [But] that's the kind of music that must happen genuinely and naturally. I can't just chase it … It will suck if that's what I do.
Written by Samuel Lang of 303 Magazine.
Photos courtesy of David Bean and Dashboard Confessional.
Music video courtesy of Dashboard Confessional.