When we think of summer we normally associate the hot weather with lighter things: colors, fabrics and beer, to name a few. They welcome the sunshine without the awkward pit sweats and transform an outfit from sleep to street style in minutes. It's easy to set aside pieces that are considered "winter-wear" during the hotter months but they can easily be the best summer staples, especially with a tan and a pair of sandals.
The season of crazy colors, cropped tops and shorty shorts can be a happy move in the direction of less clothes this time of year but for those of us who prefer layers and less proof of multiple awkward sunburns, sticking with the basics doesn't have to fall far from your rest of the year wardrobe.
"Women think of all colors except the absence of color. I have said that black has it all. White too. Their beauty is absolute. It is the perfect harmony." -Coco Chanel
It's easy to assume black isn't meant for the heat but with a little help from the right cut it has found its way into our wardrobes like a pair of sweatpants. Below are a few of our favorite black pieces that bring a new bold look to your summer wardrobe.
The Ultimate Maxi Dress
With the right fit and length, any maxi can flatter your summer attire in ways you didn't think possible. All it takes is a little fit and flare in a bold black fabric. You can match it with a pair of nude flats or strappy heels for a night out but no matter you're style or dress preference, there's no denying the pure joy one feels in her favorite maxi.
Overall Chic
It's not easy to find the perfect pair but once you do, you'll never be able to take them off. Instead of opting for a light wash jean or pattern that isn't easy to wear multiple times without notice, try out a black option that works with a tank top or sweater later in the year. This season we're finding fitted Levi overalls with a lose top everything we could hope for in a summer look. For hotter days, short overalls or a jumper work just as well.
Off the Shoulder
A little show of the clavicle is one of the simplest ways to keep things classy, yet flirty. A staple black option pairs perfectly with your favorite summer skirts, cropped with shorts and tucked into a pair of pants. Don't be afraid to experiment with a sheer option with an under-layer that will bring even more dimension to your outfit. There's a reason this look never goes out of style and we love the new versions we've seen this summer.
Sheer Skirt
This style is great in any color but goes to new lengths in black. The material is flowy enough to keep you cool all day and mixes well with almost anything in your closet. Make sure to find an option that has the right amount of sheer for you and don't be afraid to add a few extra layers on top. It's elegant, fun and a great addition to your summer style.
Slip-on Shoes
We're seeing these in every department store and whether it's due to the overall comfort or ease of wear, these slip-on sneakers are the shoe of this summer. Not only do they bring balance to any casual look, their simple style is an easy choice for the months where you just want to throw on something easy.
The Oversized Shirt
It has the look and feel of your favorite top with just the right amount of material to be a dress. Whether you prefer a boyfriend style or the world's most comfortable T-shirt, try to keep in mind the structure. However, any black color will create a feminine frock you'll want to rock everyday.
Staple Dress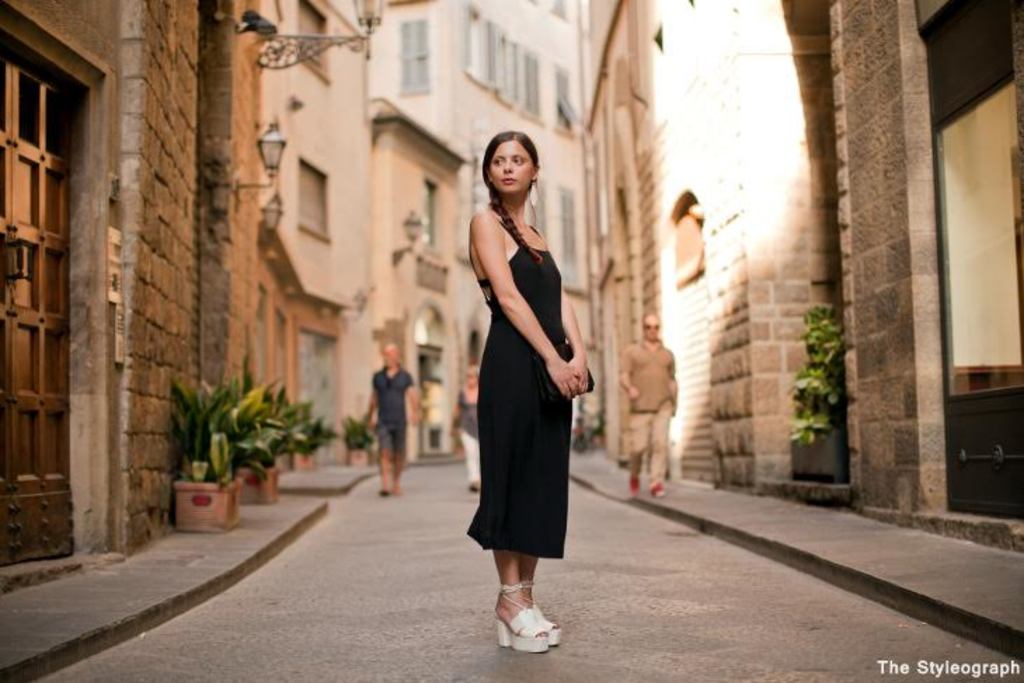 There's an option out there for everyone and the summer styles this season are anything and everything you'd want out of your go-to dress. Lighter fabrics and open-backs are great for hot days and the simplicity of the design will leave you feeling classy all summer long.