We've talked about how to pack for a trip abroad but figuring out what to wear for each attraction can be a whole different level of planning. Documenting your trip is key to remembering each moment and the photos a great memory for years to come. One of the best ways to explore a new city is in your favorite pieces, both practical and fashionable. Comfort is key and packing the essentials for any getaway is easier than you might think.
Whether you want to layer the perfect trench in London or a bikini in Bali, it's important to dress for the destination and enjoy the sights in style. I recently got back from a trip to France and Italy. Making sure I didn't scream "tourist" was a huge part in the pieces I picked for my two week trip. With only a carry-on and an overly packed backpack, I  brought primarily light dresses and a staple scarf for the colder evenings.
5 favorite looks and the pieces I used to bring them together:
The Eiffel Tower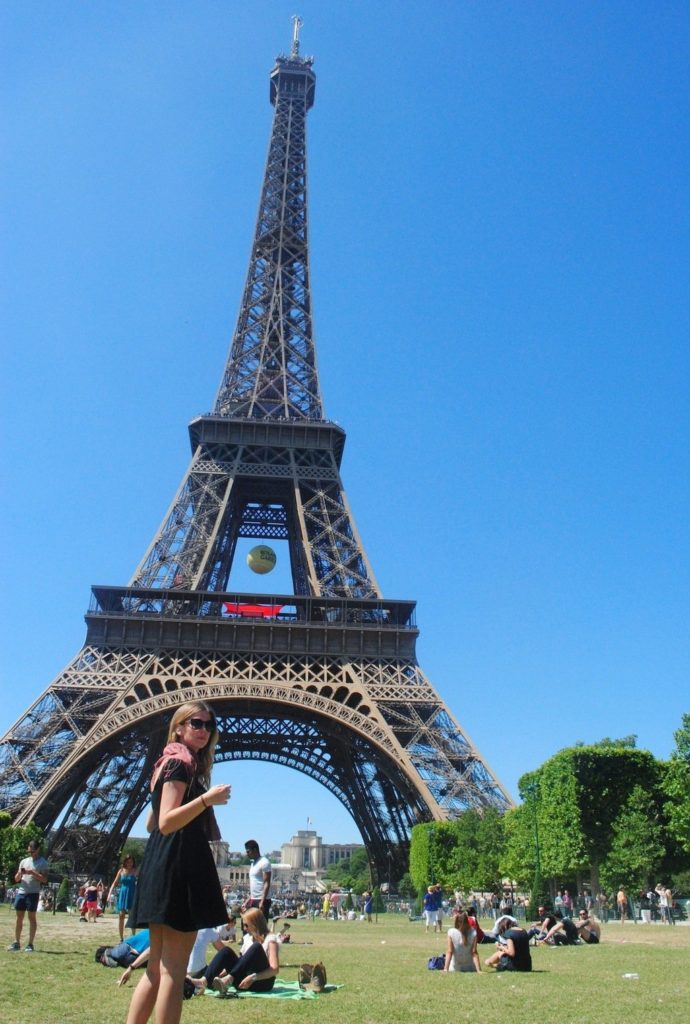 Paris, France
The most well-known landmark in the world has plenty of visitors from all across the globe. It's a sight to see during the day peeping behind an old building, and it also lights up the sky each night. I knew I wanted to see the city from the top but decided to walk along the Seine to see her amid the blue skies first.
A large tote held my camera, water and other essentials for a day out in the city (as well as the entirety of the trip). I opted for a simple black dress and slip-on Mary Janes for the walk over, as well as a simple scarf that I always carried in my bag. A little flare in the dress created a feminine look that I could easily transfer from day to night and wear with anything else in my suitcase.
Dress: Target    Shoes: Steve Madden    Scarf: Thrift store
The Louvre
Paris, France
A day spent inside seeing some of the most famous paintings and sculptures in the world deserves a little more respect with your outfit choice. There isn't a dress code but the wait outside and hours of strolling through the ornate halls can best be done in something flowy. You may find yourself cornered next to a white sneakered, jean-wearing cameraman but creating your own Parisian look is simple.
I kept my color pallet natural with pastels and black. The light pink wrap skirt and black tank top didn't take up a lot of space in my suitcase and also didn't cause any issues with the random gusts of wind (always be ready). Since we were once again spending most of our time walking, I paired it my favorite black slip-ons for a more casual look. They can be worn with anything from jeans to a long dress, perfect for packing light on a trip.
Top: Buffalo Exchange     Skirt: Goodwill        Shoes: Target    Hat: Vintage shop in Paris
Palace of Versailles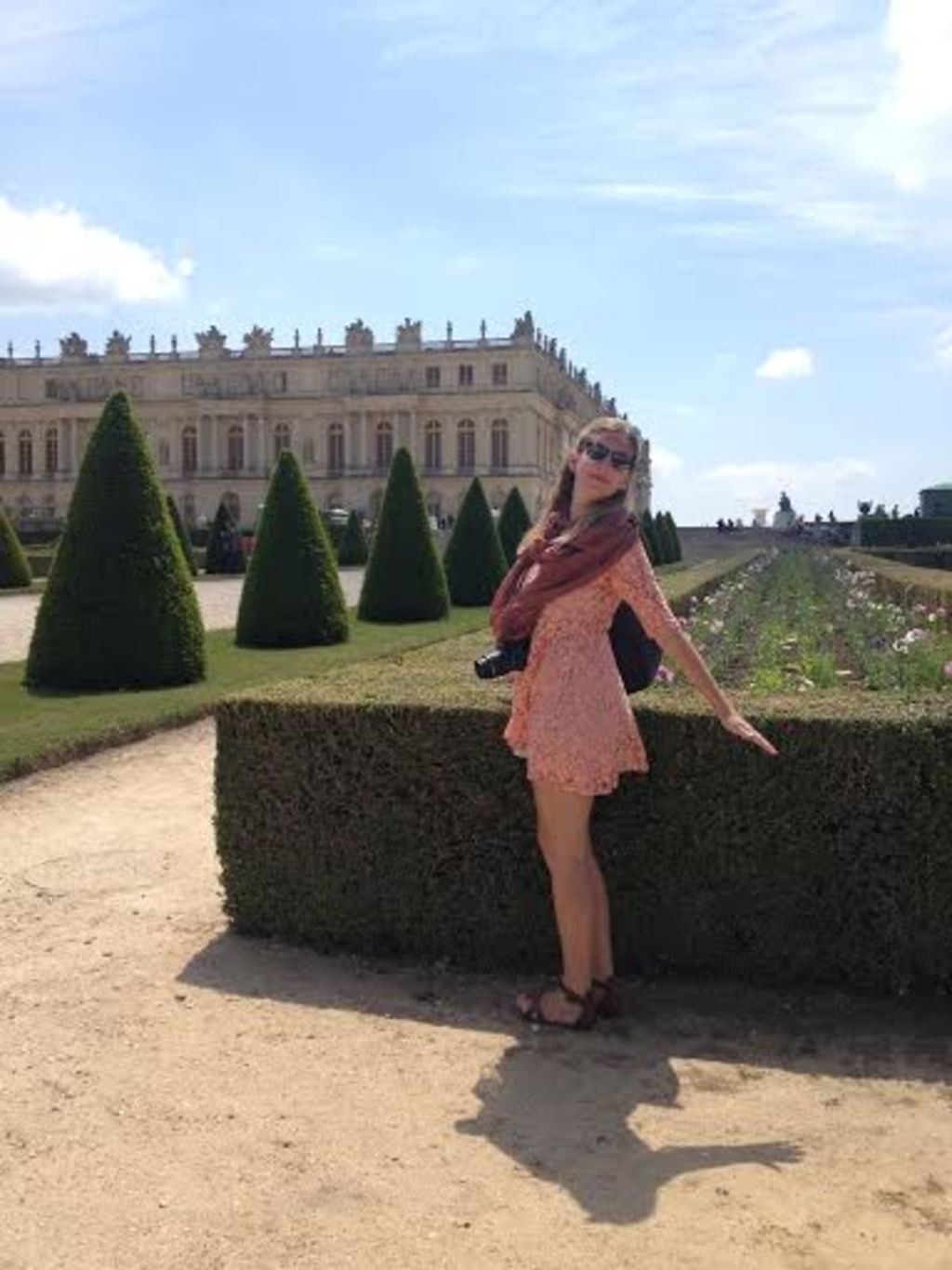 Versailles, France
Louis XVI and Marie Antoinette are nothing short of stylish with their lavish colors, gold gates and amazing gardens. The Palace of Versailles is a sight to see as soon as you make your way to the stone steps so wearing my most colorful dress with a little extra detail felt like a good way to honor them.
I opted for sleeves this time around as the lace detail was enough to not make me sweat the entire afternoon. I let it speak for itself with only the addition of a pair of sandals and a turquoise necklace. This ended up being one of coldest days in Paris so I was happy to be able to pull out my scarf when needed.
Dress and necklace: Buffalo Exchange     Sandals: Steve Madden
Sacre Coeur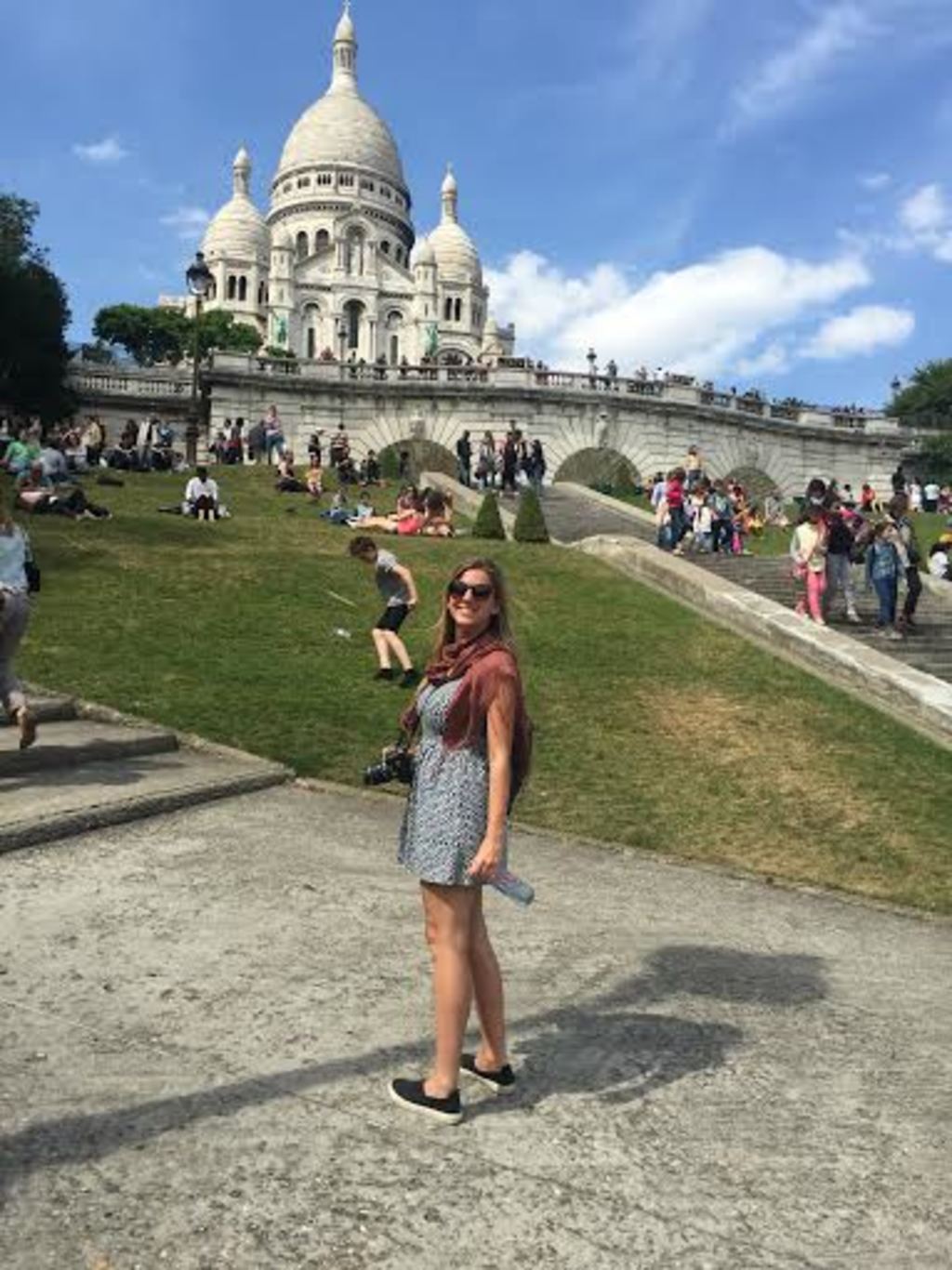 Paris, France
Our last day in Paris was spent getting lost and wandering around in the heat. We made the trek up to the very top of Sacre Coeur so making sure we had good walking shoes and a breathable dress was necessary – Spandex shorts under said dress even more so breathable.
I paired a polka dot dress with my black slip-ons for the afternoon, stopping only for a delicious lunch and wine. It was much easier to wander our way around the small alleyways and shops without any unnecessary bulk. The walk back down to Moulin Rouge was a little less "sacred," but the cabaret was fascinating to see up close.
Dress: Buffalo Exchange     Shoes: Target
Duomo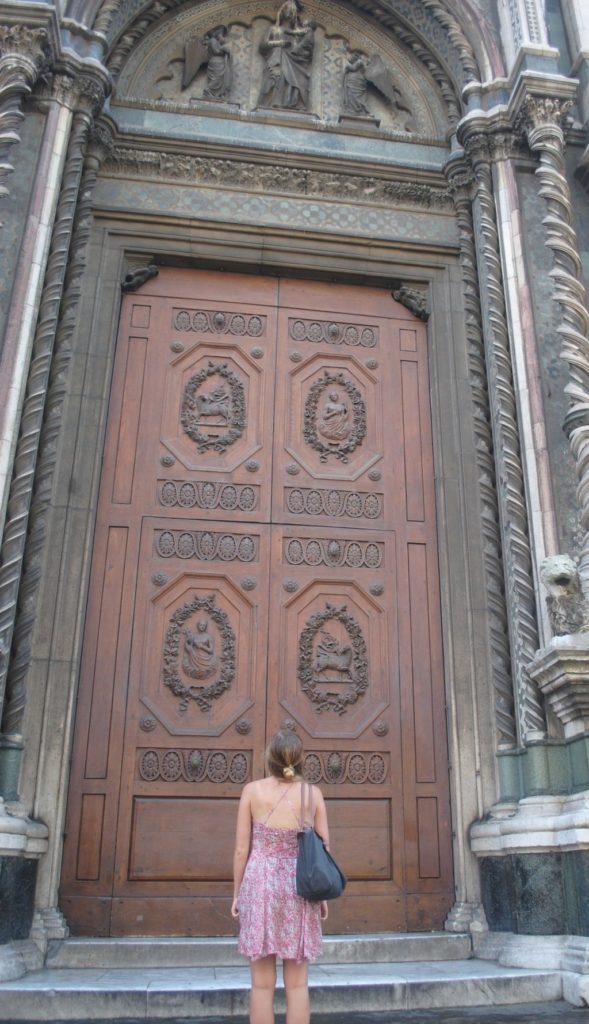 Florence, Italy
The last few days of the trip were spent in Florence. The city itself is much smaller than Paris so the shoe situation wasn't as important. However, after a week and a half of walking I'd grown attached to my brown sandals so I brought them out again to accent my newly purchased dress in Paris.
It was even hotter in Italy so wearing a light dress with less material made strolling through the city in search of the Duomo much easier. After a day out, we stopped into a restaurant in search of pizza. It was a little nicer so even though we were sweaty, our outfits allowed us to stay out and enjoy the night. Who wants to change their clothes when there are so many things to see? My thoughts when packing exactly.
Dress: Paris boutique    Sandals: Steve Madden    New Bag: Florence leather market
The beauty of a dress is all in the fit. No matter the style or pattern. If you're more of a pants or shorts wearer, try to find the one pair that you can't live without. Pair them with a variety of tops to make your suitcase worthy of the trip but without the extra ten pounds you would regret later. Most importantly, finding that one or two pair of shoes that go with everything is key. Shop around before and make sure they are molded to your feet just enough. It will make all the difference when you're out exploring the world, one outfit at a time.