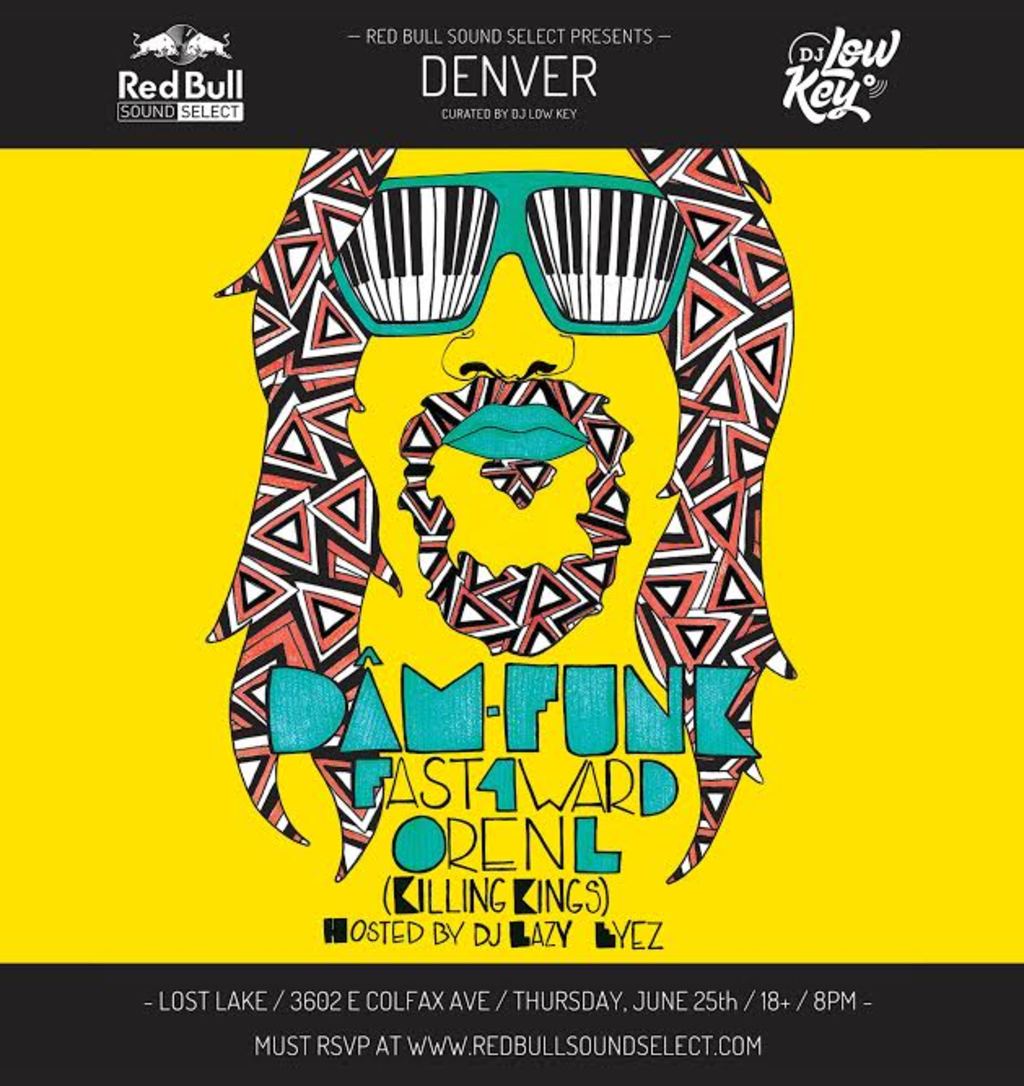 Since 2012, Red Bull Sound Select has been connecting music lovers all over the world with local and national artists in a way that's never been done before. Happening in 14 cities worldwide including New York, Los Angeles, Chicago, Nashville, Austin, Philadelphia, Atlanta, Dallas, Seattle, Denver, Portland, Toronto, Wellington and Auckland, Red Bull Sound Select hosts monthly concerts for little or no fee so that fans can explore new local music, along with their favorite headliners.
Colorado is lucky to have Red Bull Sound Select: DENVER here, with three curators that take turns presenting a different genre of music each month. The curators are Underground Music Showcase, Souls in Action and DJ Low Key.
First up for the summer is DJ Low Key's event, featuring headlining artist DaM-FunK, along with local acts Fast4ward and Oren L. DaM-FunK hails from Los Angeles, and is known for his "modern-funk" genre of sound. He is also frequent collaborator with Snoop.
This event will occur on Thursday, June 25, taking place at Lost Lake on Colfax Ave. The first 100 attendees will receive free drink tickets, plus more surprises to come.
EVENT:
Red Bull Sound Select Presents: DENVER
featuring Dam Funk | Fast4ward | Oren L
Curated by: DJ Low Key
DATE:
Thursday, June 25
LOCATION:
Lost Lake: 3602 E Colfax Ave., Denver, 80206
TIME:
Doors at 8 p.m. | Show at 9 p.m.