Louisiana-native Brian Blade established himself as a versatile drummer early on in his career, appearing on albums by the likes of Bob Dylan, Kenny Garrett and more. Though Blade played and established himself as a renowned drummer early on, it wasn't until 2009 that he released his very first album as a singer-songwriter titled Mama Rosa.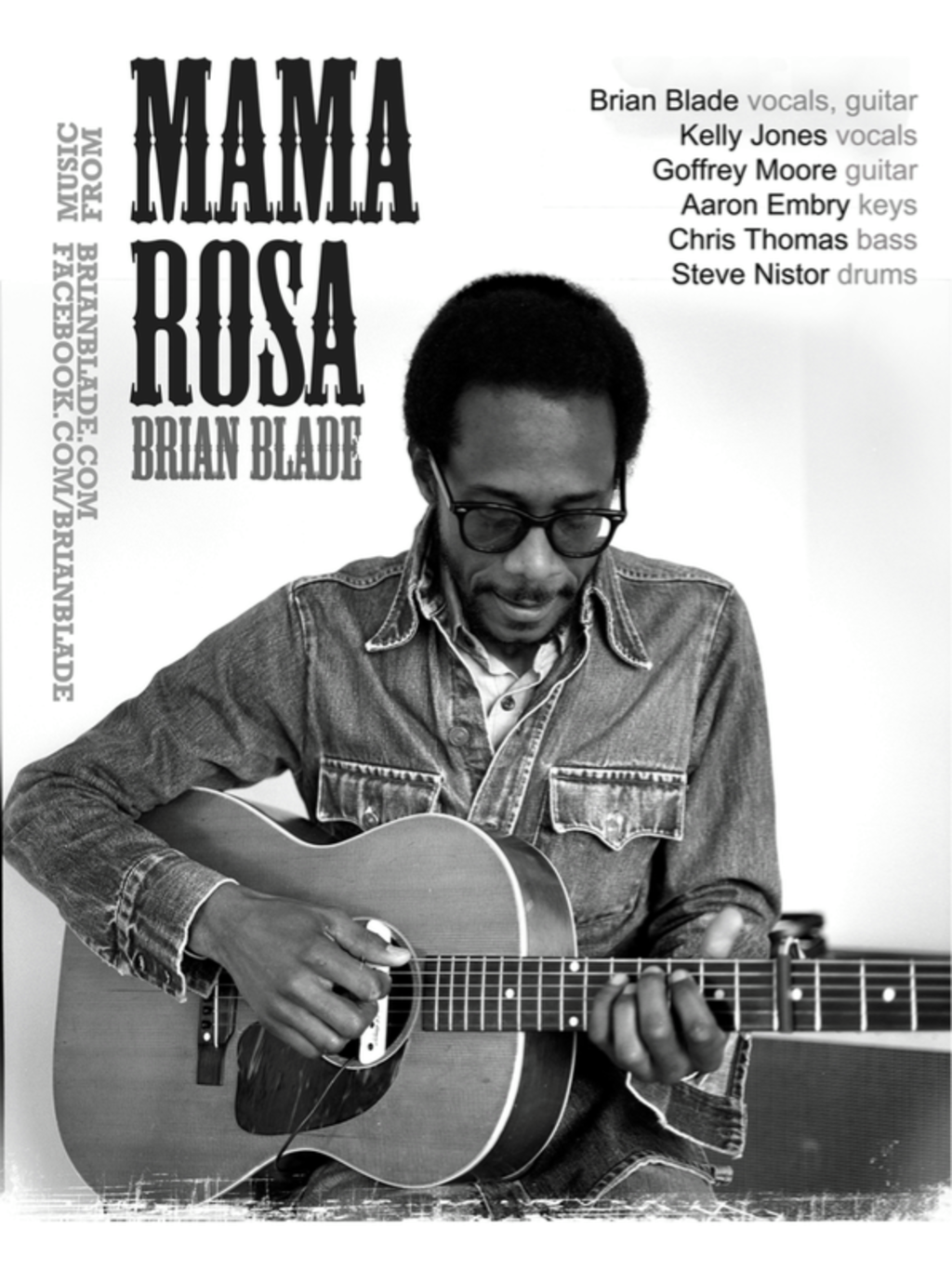 The album was derived from a serenity prayer hanging on Blade's grandmother's wall (Rosa). He set the words to music and created a personal journey through music that eventually became something he shared. Now, the music takes audience members on a tour through inspiration and the highs and lows we all experience in life.
The Mama Rosa band played two sets on Saturday night and two sets Sunday at Dazzle, transporting audience members to a place both foreign and familiar. For those used to seeing Blade on drums, his new place on the stage felt unusual at first, but allowed you to see him in a different light, at the forefront of a musical experience he cultivated.
Accompanied by drums, bass, guitar and supporting vocals, Blade connected with the audience wholeheartedly, which made it seem as if he was sharing a cherished memory with each of us individually. His supporting cast was stacked with musicians who showcased their respective talents adeptly and without grandeur.
Mama Rosa is not your typical "jazz" set. Instead, heavy guitar reverb—courtesy of guitarist Goffrey Moore—sets the stage for something weightier. In a few solos, Moore, clad in a simple white t-shirt, stole the show completely, his substantial electric riffs echoing through the quaint jazz establishment. Complementing Blade and Moore were Steve Nistor on the drums, Chris Thomas on the bass guitar and stand-up bass, Kelly Jones with vocals and Aaron Embry at piano and accompanying harmonica.
This crew was a solid group of talented, but humble musicians. Nothing was overdone and no one was vying for the spotlight. Everyone just really seemed to enjoy the night, especially Thomas (whose resemblance to funnyman Anthony Anderson is uncanny), who smiled, danced and laughed his way through the performance, his enjoyment completely infectious.
It's refreshing to see a musician as talented and renowned as Blade sit back and let each of his band members have a taste of the spotlight. And each did, respectively, while Blade beamed, his unwavering passion for music always evident through his sincere grin. And audiences could sense this honesty, thanking Blade profusely with their whistles, claps and hoots after each track.
There is a difference between a true musician and a glorified performer. While the Mama Rosa band members were all very honest and lovely performers, they were tried and true musicians, never allowing for smoke and mirrors to overshadow the simple beauty of melody and musicianship.
If you're a fan of instruments, vocals and raw talent (and I truly hope everyone's answer to this is yes), you should not miss this show.