Returning for the second year in a row, 303 Magazine will host the Poolside Fashion Show series. The series is made up of three Poolside Fashion Shows throughout the summer, and the first one is this Thursday, June 25 at 6-10 p.m. at The Breakers Resort in Denver. Thursday's show will feature designer swimwear from local swimwear shop Swim 'N Sport. In anticipation for the show, guests will be able to enjoy specialty cocktails, delicious food and music from local DJs.
The two other Poolside Fashion Shows  will take place on Thursday, July 23 and Thursday, August 20. You can purchase your tickets here.
Here are our top 7 reasons why you should attend the Poolside Fashion Show:
1. It features designer swimwear from Swim 'N Sport.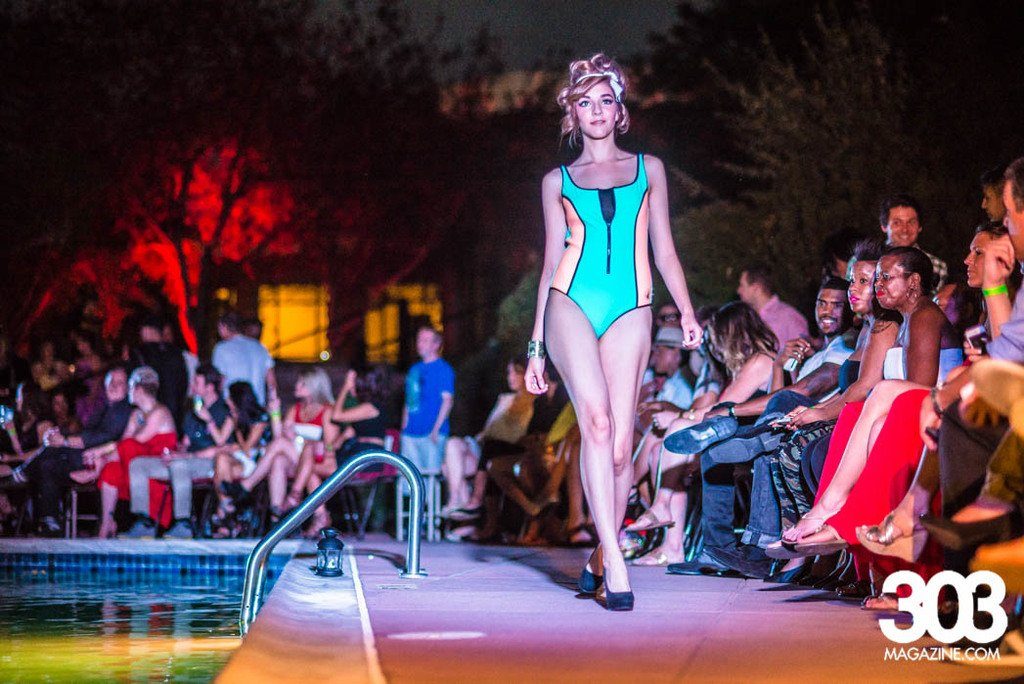 Swim n' Sport is a national swimwear company, with a location in Colorado Mills mall and in Lakewood. The shop has been around for more than 60 years and offers hundreds of styles of swimsuits, ranging from bikinis to monokinis. Swim 'N Sport specializes in carrying designer swimwear from high-end designers. The Poolside Fashion Show will showcase some of this season's hottest swimwear from Jessica Simpson, Trina Turk, Ralph Lauren and more. Swim 'N Sport has a wide range of sizes and styles so that anyone with any body type can find a swimsuit to fit their needs. Charming Charlie will also be providing the jewelry for the big show. See this season's trends in jewelry, from long necklaces, to cocktail rings and bangles.
2. It's an excuse to have a summer cocktail.
The official sponsor of the Poolside Fashion Show, Squeal Spiced Black Rum is a dark rum produced right here in Colorado. The rum won the silver and the bronze metal at the International Denver Spirits Competition and the San Francisco World Spirits Competition. Summer cocktails featuring the rum can be found here. In addition to the rum, Wazee Supper Club offers a "Watermelon Rita," a twist on the classic margarita, made with watermelon puree as opposed to traditional margarita mix. For a summer martini mix, check out Thirsty Lion Gastropub's Grapefruit and Basil Martini, a refreshing cocktail made with refreshing flavors. Lastly, if you want to pretend you are in the tropics, try the Highlands' Linger's Mai Tai recipe, a rum-heavy cocktail with sweet, tropical flavors.
3. It takes place at the beautiful Breakers Resort.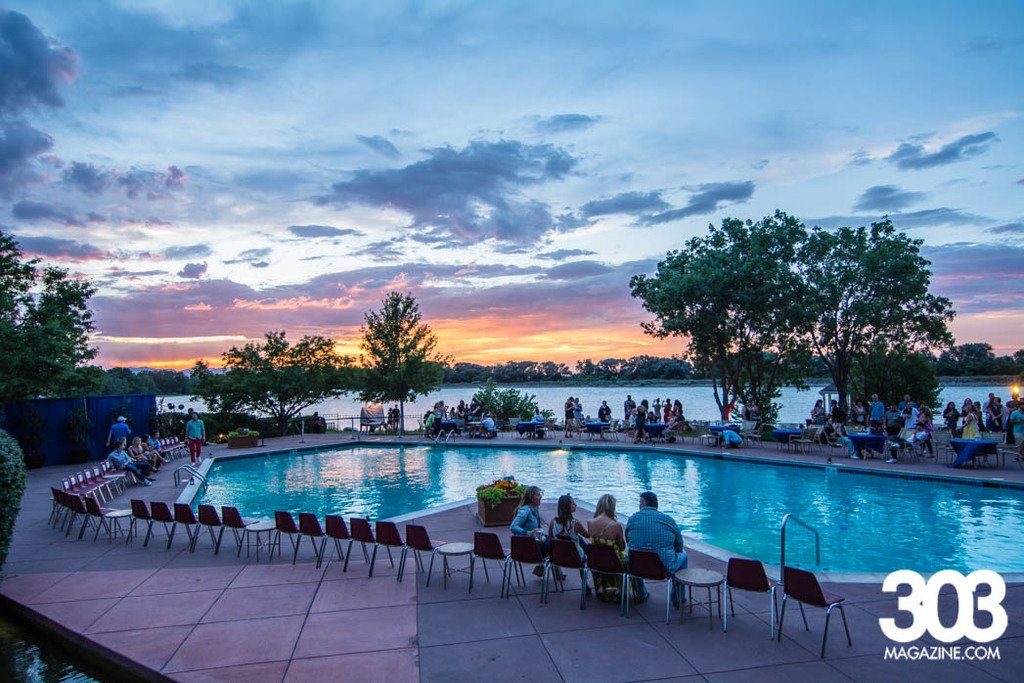 If you haven't been to The Breakers Resort in Denver, you are missing out. The Resort is a lux residency that offers a wide variety of amenities including a lake with its own marina, a recreation center with athletic club, and of course, the Riviera with a combination of seven pools and hot tubs. All of 303's summer events – the Pool Parties, Silent Discos and Poolside Fashion Shows – are at The Breakers, overlooking Sunfish Lake. Considered an oasis in the middle of Colorado, The Breakers Resort is an ideal venue for any summer event.
4. You'll see the latest trends in jewelry.
Swim 'N Sport may be taking care of all the swimwear, but that's not the only fashionable brand that will be walking the Poolside Fashion Show runway. Jewelry company Charming Charlie will deck out all the models with long necklaces, cocktail rings, colorful bangles and more. Founded in 2004, Charming Charlie offers several different accessories from jewelry, to handbags, hats and more. Feel fabulous in something fun and unique, with all items under $50 – with the exception of limited edition pieces. Don't miss Charming Charlie first the first time on the Poolside Fashion Show runway!
5. It makes for a great night out with friends.
Get some friends together, dress up in your best and enjoy a fun night out. Have a drink, listen to hit music and sit poolside for an enjoyable evening in light of a picture-perfect Colorado sunset. This event isn't just for the fashion obsessed, but for anyone who wants to have a good time. In addition, this event is perfect for a co-ed group of friends since it appeals to both genders. What better way to celebrate the end of the workweek than with a night out on Thursday?
6. It's the first of three shows this summer.
June 25 marks the first of three Poolside Fashion Shows this summer. The other shows are on Thursday, July 23 and Thursday, August 20 from 6-10 p.m. at The Breakers Resort. Each show is set to feature swimwear collections and boutique fashion from different stores in the Denver Metro Area. Guests will also get to enjoy the hottest local DJs, as well as pop-up tents around the venue. In addition to the entertainment, guests will get to taste specialty cocktails and outdoor barbecue. This is the second year 303 is putting on this event, after last year's overwhelming reception. Can't make it to the first one? Not to worry, there are two more to attend before summer's over.
7. It's a great way to fill the gap until Denver Fashion Weekend.
Eagerly waiting for the next Denver Fashion Weekend? Denverites looped into the fashion scene know that Denver Fashion Weekend is the hottest fashion event to happen each season. But what about the summer? There are not many fashion events going on in the summer, unless it's in anticipation for fall fashion. The Poolside Fashion series fills in the void so fashion fans don't have to wait until the fall for the next big fashion event to happen. Plus, other than store events, the Poolside Fashion Series is the only major fashion event on Denver's calendar for the summer.
Get your tickets to the Poolside Fashion Show here before they run out.