What: Low country food and fun at elevation. 
Where: 1472 S. Pearl St., Denver
Neighborhood: Wash Park 
When: Saturday- Sunday, 10 a.m.- 3 p.m.
Pro: Serving some of the best Southern-style food in Denver, Fourteen Seventy-Two is a charismatic converted house with 3 separate, sunny patio areas.
Con: The Fried Chicken, one of the best dishes at Fourteen Seventy-Two, is not yet on the brunch menu. 
Specializing in Southern food is a difficult enterprise. There are many unique styles and regional home-cooking traditions below the Mason-Dixon and it is nearly impossible for a single restaurant to do them all justice. Fourteen Seventy-Two, which shares its name with the address it occupies on South Pearl street, is therefore committed to serving low country food inspired by the coastal empire of just South Carolina and southern Georgia.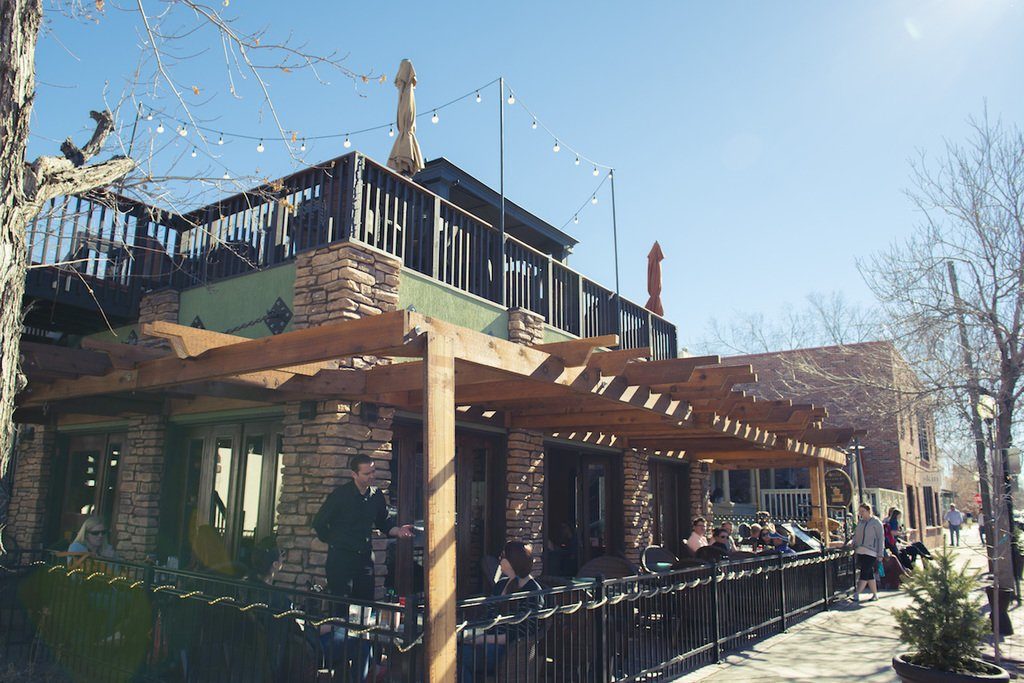 Developers Dave Chmura and Rob Young sought to preserve Fourteen Seventy-Two's inherently homey charm when they retrofitted the old building a few years ago. Chmura and Young brought it up to code and maximized the space by converting the two-car garage into a kitchen and adding an additional floor/patio on the roof. Past these renovations, they were set on the idea of pairing form and function, cementing the familiarity of wholesome, small-batch cooking in a low-key, yet attractive environment.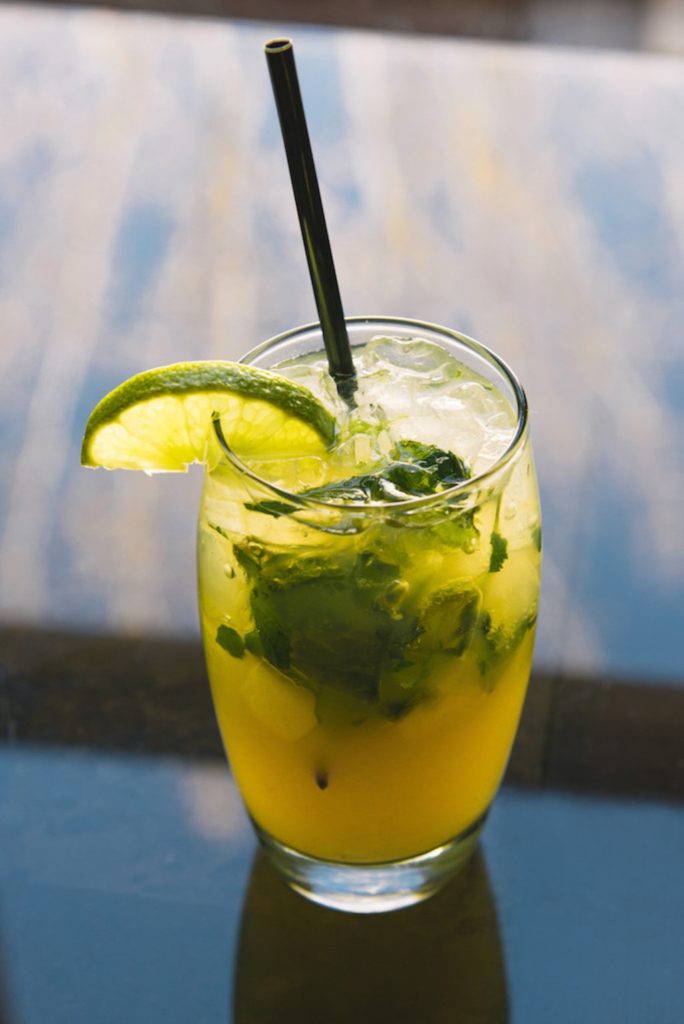 If you ask general manager, Josh Longfellow, this endeavor relies food-wise on a principle of "over serving," that is, remaining a cut above the rest by assuaging any doubt in the customer's mind of a cost-worth discrepancy with heaping plates of food. Music is another priority: most evenings jazz and blues set the vibe, but for the weekend brunch service it's always something fun or soothing, like 80's pop or reggae.
Executive Chef Matthew Altevogt, who has been with Fourteen Seventy-Two for the past two and a half years, has also been instrumental to the restaurant's growth overall, but particularly in establishing it as a flavorful brunch option at a reasonable price point.
 "Pound for pound, brunch is our busiest shift…just pumping food out of our two car garage—it gets crazy," said Altevogt. Perhaps part of the reason it does so is Fourteen Seventy-Two's $12.95 bottomless brunch where, with an entrée, one can enjoy a limitless number of not only Bloody Mary's and Mimosas, but Cape Cods and Screwdrivers as well.
Hearty soup appetizers like the She Crab ($9) and Conch Chowder ($8) denote Fourteen Seventy-Two's approach to the low country tradition while the soups du jour—that day a beef broth made with Bison and vegetable—and other specials remain faithful to the West. Small plates like the Fried Green Tomato Caprese ($10) and the Roll of Monte Cristo ($10), smoked pork butt, shredded chicken, ham, cheese and spicy sauces, sit somewhere in the middle. 
As far as entrees, the restaurant's daily bread is its lineup of Benedicts. In particular, the Grit Cake Benedict ($11), which spotlights supple grit cakes baked then grilled to a crisp and comes with tiger shrimp and a Creole pepper sauce comprising 24 distinct ingredients, and the Gator Benedict ($13), with Johnny cakes, marinated green tomatoes, hurricane hollandaise and alligator sausage, are alight with the distinct extravagance of low country cuisine.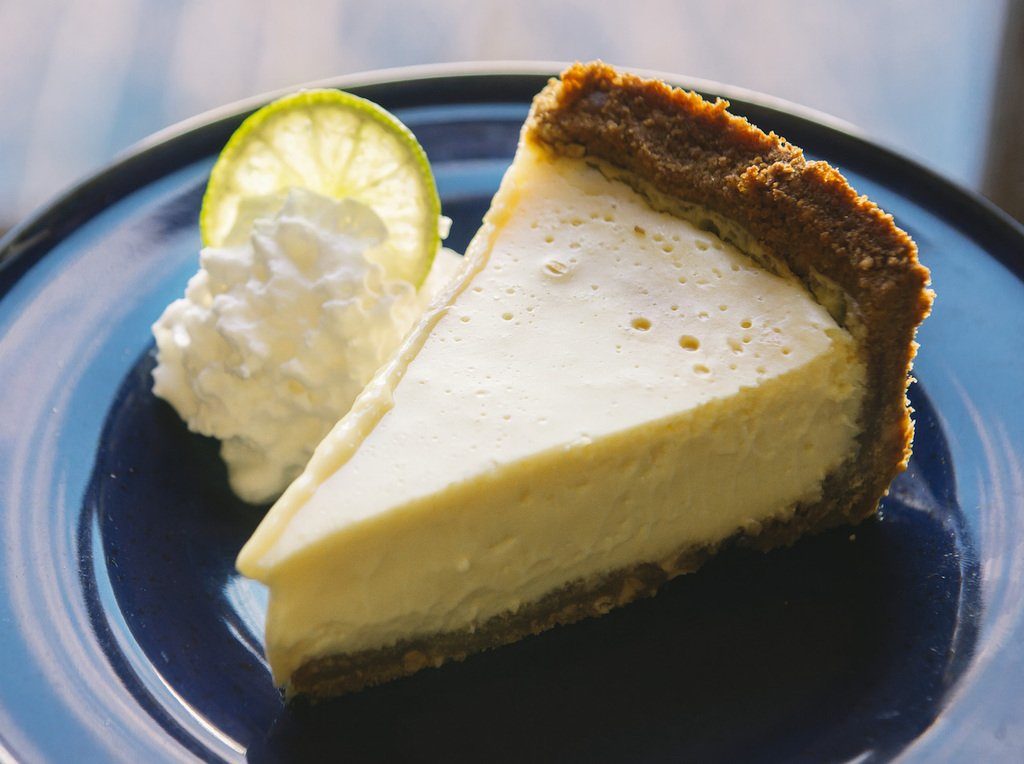 Regarding the menu, both Altevogt and Longfellow are conscious of an inherent difficulty: specializing in fare for which the fresh ingredients either do not exist naturally, or are in short supply in the Rocky Mountains. This is why Fourteen Seventy-Two is committed to lower volume shipments that won't spoil, particularly in the case of the seafood, which, for the most part, comes straight from the Gulf.
Altevogt's specialty, however, is the Key Lime Pie. Rich and tangy with a flaky crust, the dessert works wonders in balancing out the spices in the first and second course dishes.
This includes, most importantly, the preferred condiment of the Deep South: Crystal Hot Sauce. No true, hearty Southern meal should go without it and so, down to the nitty-gritty details, it is clear that the creative minds behind Fourteen Seventy-Two have done their homework. 
All photography by Elisha Knight