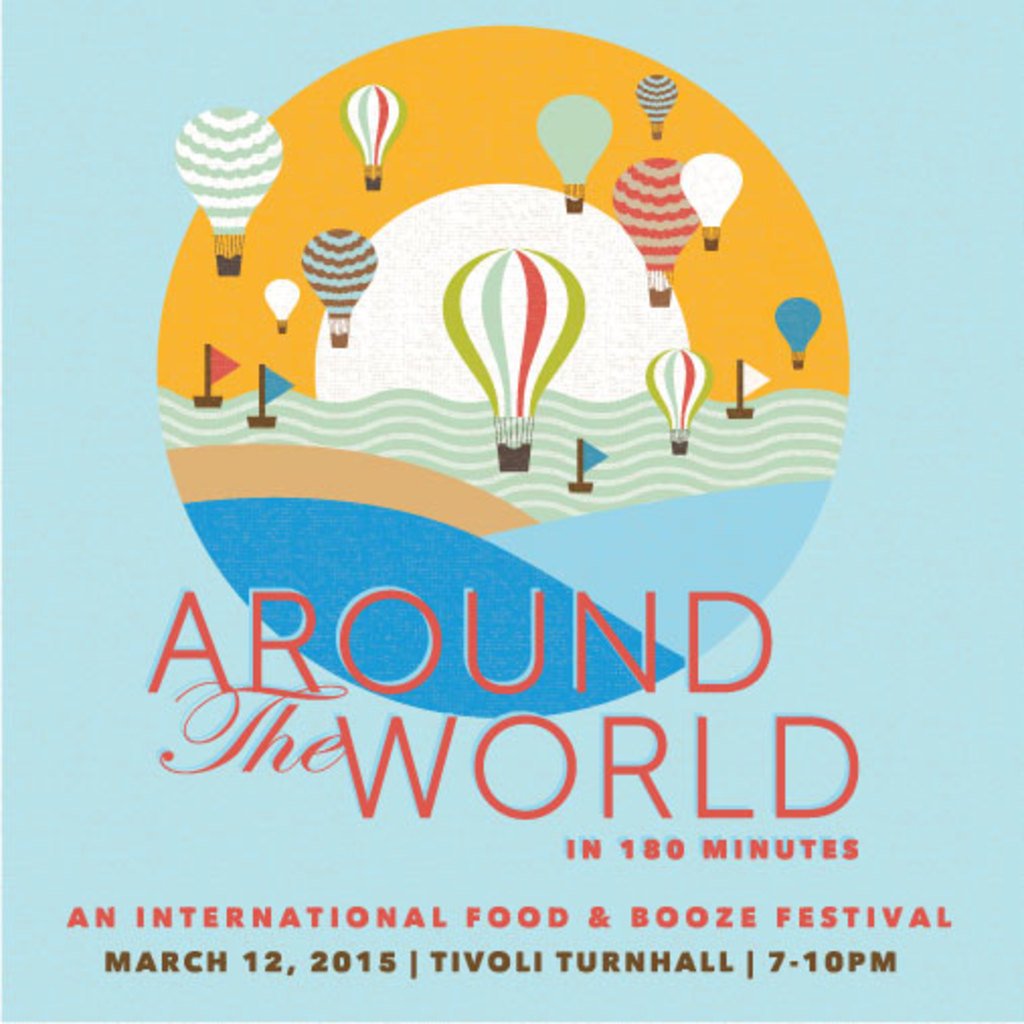 What: Around the World in 180 Minutes, an International Food & Booze Festival 
Where: Turnhall at the Tivoli, 900 Auraria Pkwy, Denver
When: March 12, 2015, 7 p.m.- 10 p.m.
Cost: $30, purchase your tickets here. 
303 Magazine and Imbibe are taking over the Turnhall at the Tivoli to throw a big international bash. Celebrating a multitude of culinary cultures, this festival will highlight food and booze from all corners of the globe. For $30 you'll get to sample everything from Middle Eastern kabobs to spicy South American empanadas as well as a selection of Argentinian wines, German beers, exotic cocktails and more. There will also be live performances representing the international community here in Denver. Proceeds from the event will go towards supporting this international community via Calico the International Center. So grab your appetite and your mental passport, and come with us on this epicurean journey around the world!
About Calico: "Calico is a community that focuses on easing the transition of international residents into the American culture.  Through a series of classes, activities and events, we combine language training with comprehensive cultural immersion for the most effective learning experience possible.  Our mission is to foster a united world in which everyone has access to free and honest education and people care about the freedom and education of their fellow man.  We do this by donating a portion of our proceeds to improving education systems globally."