Calling all street artists, tattoo artists, graphic designers and creative enthusiasts of Colorado: 303 Magazine is launching the "303 Day" Logo Design Contest today!
Are you creative and want to design a cool, new logo for not only 303 Magazine but to celebrate this year's 303 Day on March 3rd? Show us what you got!
303 invites you to design and submit a "303 Day" logo. The top logo design will then be selected by a 303 Magazine panel, then released to the public via dev-303magazine.pantheonsite.io to be voted on. The winning logo will be announced and will be printed on special edition t-shirts, hats and/or stickers in celebration of 303 Day on March 3, 2015!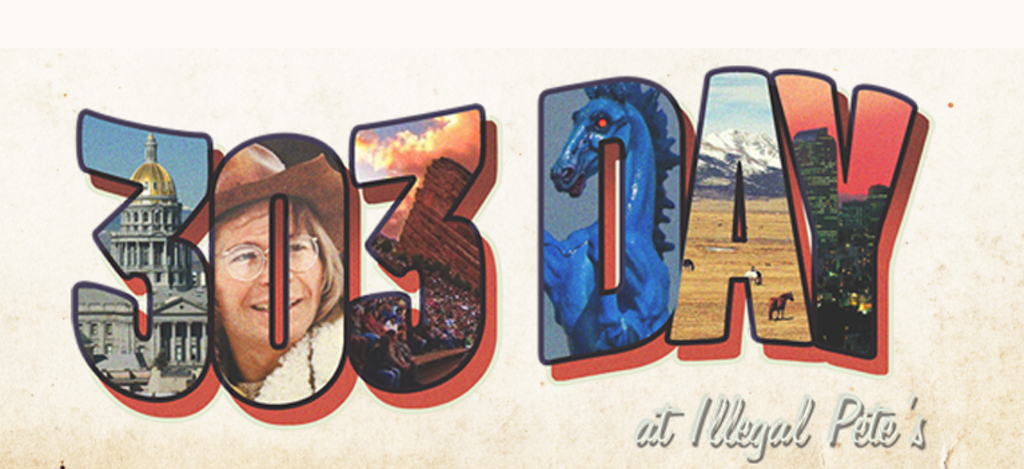 HOW TO ENTER
1. Design a logo that incorporates the number 303. From there, you are free to create an artistic representation of Colorado and Denver, or simply create an artistic design while incorporating 303.
There are no limitations and any colors may be used. However, logo must look good in color (if any) or in black and white.
Logos cannot contain copyrighted material. Logos must have been created and edited by the entrant. Logos may not include images or licensed images that have been previously published. It must be easily reproducible and scalable for large and small formatting.
The logo must not contain graphic, nude or vulgar content.
2. Submit the logo as a high resolution .pdf with 300 dpi or higher to: contests@dev-303magazine.pantheonsite.io by February 15, 2015 
3. Included with your logo, you must include your first and last name, your phone number, and your active email address.
*Winners will be announced via our website, social media and by direct contact to the winner's email address on February 24, 2015. 
PRIZES
The winning logo will be printed on special edition swag and given away at selected 303 Day events at Illegal Pete's on March 3, 2015.
The entrant of the winning logo will be sent a special edition product.
The entrant of the winning logo will be interviewed by 303 Magazine for an article that will be featured on the website and social media.
The logo will be showcased on 303 Magazine's website and social media, and as the new cover photo image on the 303 Magazine Facebook page, which has over 73,000 followers. 303 has over 4 million unique visitors on its website and over 175,000 followers combined on its social media outlets.
OFFICIAL RULES
By participating in the contest stated above, the entrant warrants and represents in connection with the entry submitted as part of his/her participation in the Contest:
(a) he/she is the sole and exclusive owner of (and free of any adverse claim by any person, firm, or corporation) all intellectual property rights in and to the Entry
(b) the entry is original and the use of the entry as described in these Official Rules will not infringe the proprietary rights, including without limitation the intellectual property rights, of any third party
(c) the Entry is not obscene or libelous, and does not violate any rights of any third party, including but not limited to rights of privacy or publicity
(d) the entry does not contain any virus, spyware, malware, trap door, worm, or any other device, mechanism or code that is injurious or damaging to software or hardware used in conjunction with the entry
(e) the entry and its use as described in these Official Rules will not violate any federal, provincial, state or local laws or ordinances
(f) no employer or educational or other establishment has any rights in the entry
(g) the entry is consistent with these Official Rules
(h) the entrant has the right to grant the license and use to 303 Magazine as required in these Official Rules
(i) by submitting the logo to contests@dev-303magazine.pantheonsite.io, the entrant accepts and adheres to following the Official Rules and therefore releases the logo and its rights to 303 Magazine indefinitely
Submit your design to contests@dev-303magazine.pantheonsite.io by February 15, 2015!