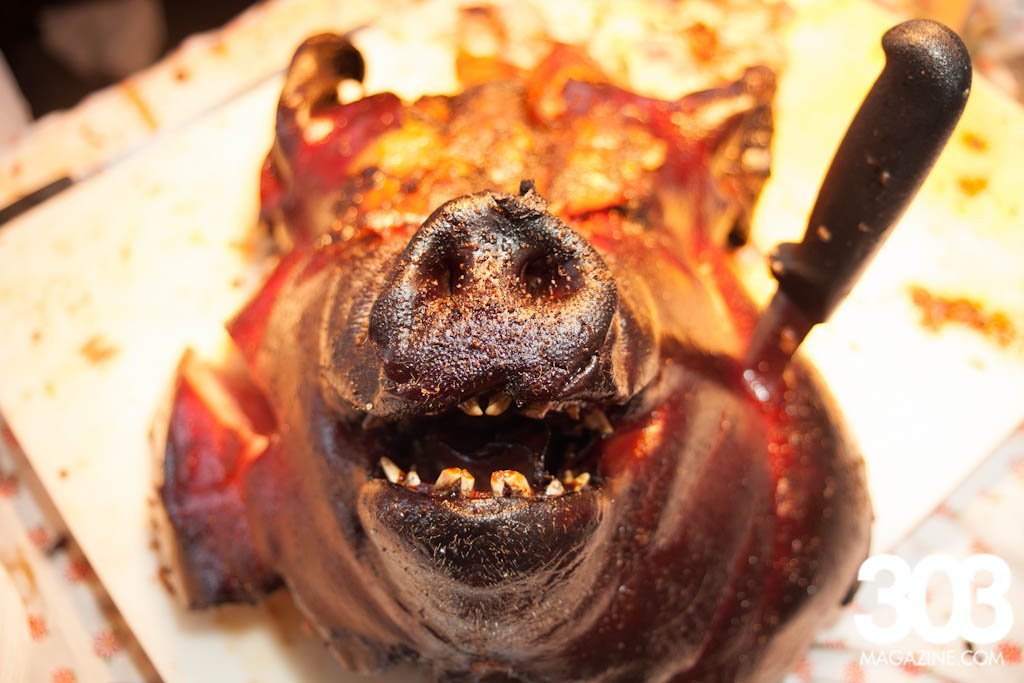 What: Denver Bacon And Beer Festival
Where: The Curtis – 1405 Curtis St. Denver, CO
When: Tasting from 2:30 p.m. to 5 p.m., five-course meal starts at 6 p.m.
Cost: $46.50/per person: Gets you inside from 2:30 p.m. to 5:00 p.m. and samples: $61.50 – Gets you 'baller' status. If you want to get even more bacon and beer make sure to also attend the Chef's Dinner at the Lobby on November 15: $65.00 – Gets you the five-course meal with beer pairings. 
Cooking delicious food requires the same love and attention as brewing delicious beer. Get a few passionate brewers and chefs together and great things can happen. The Denver Bacon and Beer Festival has done exactly that by bringing some of Denver's culinary masters under one roof. Except they don't get free range of the kitchen since Sunday's main event is focused on one ingredient — bacon.
The festival has two parts: the open-house tasting starts at 2:30 p.m. and the chef's dinner on November 15 at The Lobby, which includes a five-course meal and begins at 6 p.m. If the festival is anything like last year's event, you can expect bountiful food and beer pairings. The two sponsors, Eat Boston and Denver Off The Wagon, have nabbed some of Denver's best local chefs and brewers to bacon-ize your taste buds. Twenty-five chefs and 20 breweries will work in harmony to mix hop and pork in hopes of leaving you fat and happy. From dessert-like bacon cupcakes to fondue bacon to pork demi-glace, you can expect everything to be pork-tastic.  If you can't find something to enjoy, you can count your little piggies all the way home.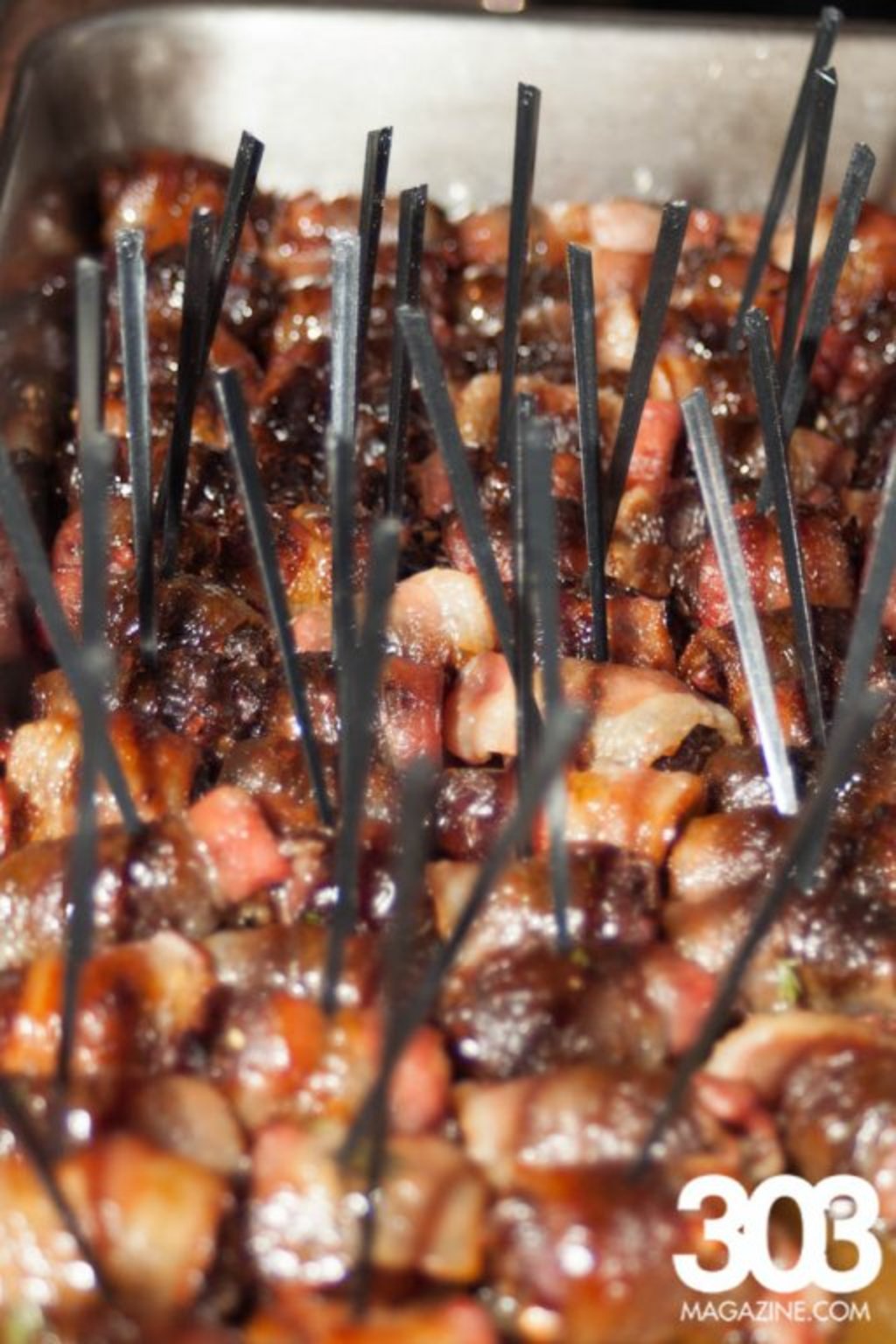 As for the chef's dinner, the theme is five: five chefs have been paired with five of the breweries to create a bacon-encompassing five-course meal for those willing to shell out the $65 necessary. These local chefs are John Little out of Harman's Eat & Drink, Drew Watson with Hops & Pie, Vincent Vigil from Panzano, The Lobby's Brandon Muncy and Samm Sherman from Linger and Root Down. The brewers are respectively: Crooked Stave, Copper Kettle Brewing Company, Renegade Brewing Company, TRVE Brewing Company and Great Divide Brewing Company. This will be a next-level beer pairing, and you can bet the chefs will infuse their brews into their recipe. For example the pork loin with coffee-and-beer-infused sauce will taste rather at home when chased with Renegade Brewing's Hiatus Coffee-Infused Oatmeal Ale– and that's only the third course.
But why bacon? "Bacon works great as a natural palette cleanser," said Alex Weissner, the public relations manager for the event. "It's like a pretzel but, you know, a little meatier." The bacon acts as a barrier, separating each beer tasting with a delicious layer of salt and meat. Plus it's way more exciting to throw a festival with bacon instead of apples.
Come indulge in your most gluttonous fantasy this Sunday at the Bacon and Beer Festival. Luckily dessert comes with a little feel-good philanthropy since part of all ticket proceeds will go to Project Angel Heart and Metro CareRing. This will ensure a peaceful mind a long with a full and happy belly. See all you porksters soon!
Photography by Jackie Collins for 303 Magazine