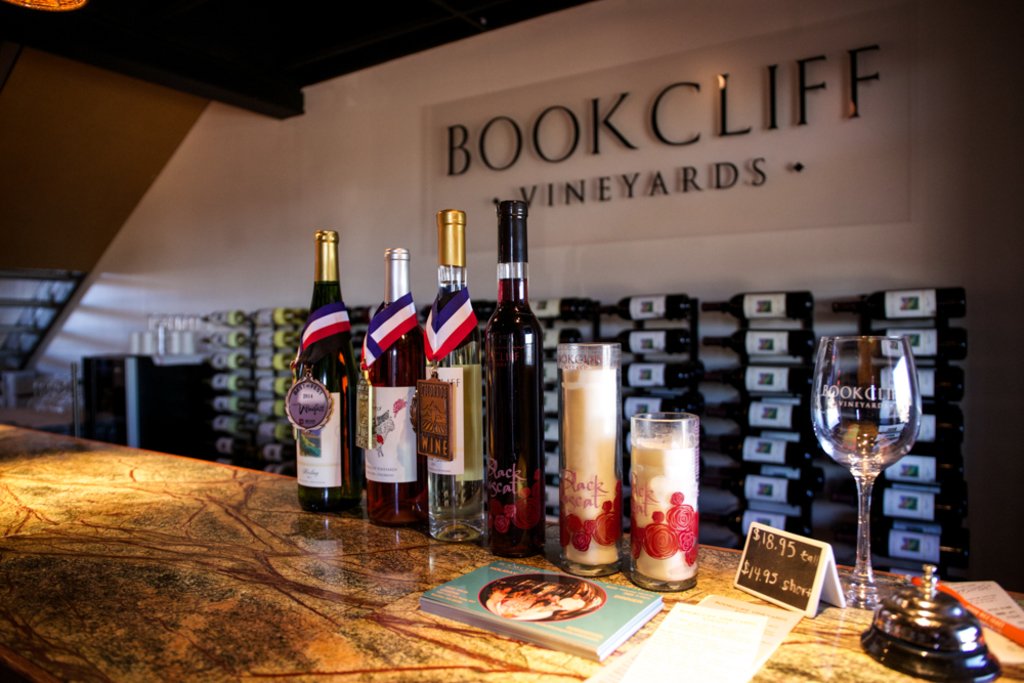 What: Bookcliff Vineyards

Where:  1501 Lee Hill Dr #17, Boulder, CO

When: Thursday – Sunday 1 p.m. to 6 p.m.

Pros:  Proof that Colorado can produce amazing wines

Cons:  Nobody believes Colorado wine can be this great

There is nothing wrong with your internet browser.  Do not attempt to reload the page.  Today on Beer Banter, I am in fact discussing Colorado wine in lieu of my normal discussion of the craft brewing scene.  All the hop heads out there, don't click away!  There are more similarities between your favorite brew and a delicious wine than you might think.  Both have fruity notes and both have big flavors. So stick with me for a couple hundred words for a beverage you should consider working into your regular rotation.
Surprising Wines From Colorado
Having lived in California for a few years, I was spoiled on wine early on in my drinking career.  When I moved to the Denver area, I foolishly listened to the conventional wisdom in the wine community and resigned myself to never drinking another good local wine.  "Colorado just can't make good wine," my Californian friends told me.  "You'll have great beer, but give up on grape.  It's too cold and the growing season is too short."
But it turns out that the Palisades region of Colorado is good for more than just peaches.  Bookcliff Vineyards grows their grapes on 37 acres of vineyard managing fourteen different varieties from Chardonnay to Malbec and everything in between.  Using wine-making techniques that cater to the environment of the Western Slopes and Colorado's unique climate, owners John Garlich and Ulla Merz work with the area rather than against it, producing some of the finest wines on the market.  Their most daunting task is getting people to take that first sip.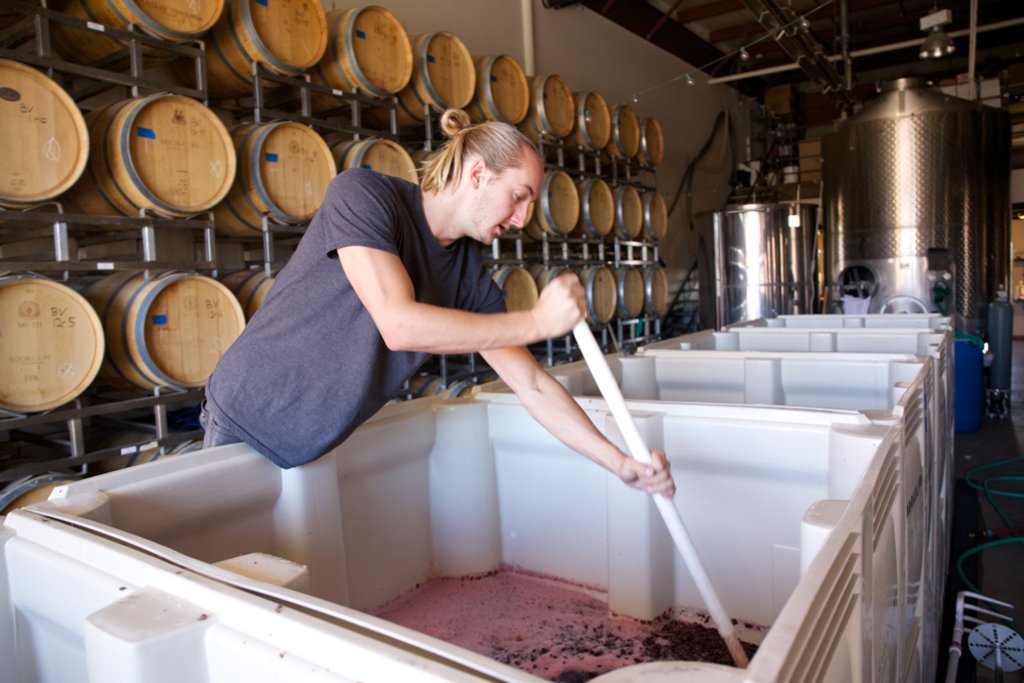 "It's so hard to get the word out there," Garlich told me,  "people just don't want to believe Colorado can make good wine."  In a state that's known for its craft beer scene, it's easy to see how the wine industry can fall into that hoppy shadow.  But with the growth of IPAs with citrus and floral characteristics and the emergence of Belgian sours and their wide array of fruity and sweet flavors, the average suds junkie should have no qualms popping a cork or two on a Friday night.  In fact, their pressed grapes have been included in brews by both Avery and Upslope, proving that not only do wine and beer stand side-by-side in Colorado, they compliment one another.
"Drinking locally is all well in good," I hear you saying.  "But does the wine taste good?"  In response, here is a rundown of what to expect when you pop a bottle of Bookcliff Vineyard's vino…
Malbec
One of Bookcliff's new releases, this red gives an excellent floral aroma and deep plum color.  If you're not a fan of reds, this might be the one to win you over.  It's has a mild, dried cherry/plum flavor with a medium finish that doesn't overstay its welcome.  It has a light tannin astringency that leaves your mouth feeling slightly fuzzy, but not so much that fans of white will be turned off.  I'd recommend pairing this with something simple with large flavor, making it the perfect wine for that steak dinner you wanted to use to impress your new significant other.
Cabernet Sauvignon
With a brighter fruit characteristic than the Malbec, this cab has a touch more tannin that will coat the inside of your mouth a bit more.  It has a berry aroma, with blackberry being the most prevalent.  Its got long legs and a short finish for a red, but still has a relatively big flavor that calls for something a little more aggressive when it comes to pairing.  Try it with something spicy and sweet like Kansas-City barbecue or something with a mildly gamey flavor like rack of lamb.  This is a wine to impress the boss, but it could also serve simply as a compliment to a thoughtful meal.
Ensemble
A mix of Merlot, Cabernet Sauvignon, Petit Verdot and Malbec, this wine should be considered your go-to when you're completely unsure of what wine you're in the mood for.  The skillful blending of so many reds means that the wine will be consistently excellent and have an appeal universal enough for everyone to enjoy.  It brings a dark fruit flavor, leaning heavily towards plum, but with notes of cherry for variety.  With a floral nose that fades slowly over time, there's almost no astringency at all, which is surprising in a red.  Its medium body with lightly subtle chocolate notes will please any dinner guest and will no doubt pair with anything you would normally pair a red with.  I would suggest having it with a light pasta, if only because you'll want a light dinner so you can enjoy more of this amazing wine.
If you're new to wine and are interested in learning more, Bookcliff is a great place for Coloradans to start.  I recommend signing up for their wine club, which gives you free tastings at their Lee Hill tasting room, as well as a number of other benefits, all in exchange for a commitment of six bottles.  It's definitely worth the investment, as it will spice up your rotation and give you an opportunity to support Colorado wine.  If anything, pop into their tasting room on a Saturday and have a glass or two.  You won't regret it.
Photography by Danny Odum for 303 Magazine