With so many awesome releases this month, it's easy to feel bogged down by all of the new music on your iPod. In this edition of The Drop, we're here to help you narrow your listening choices down for the week. These are my picks for four albums you need to listen to right now. From dark, moody R&B to uplifting electronica and tropical, folkie crooners, we've got a little bit of everything for your listening enjoyment. Ch-ch-check it out!
Banks – Goddess

Synth-pop Siren, Banks is at it again with her first full-length album, Goddess. Banks has been on our radar ever since the release of powerful pop singles like "Beggin' for Thread," "Waiting Game" and "Drowning." The moody blend of dark-pop synths, luscious vocals and a trip-hop underlay creates something different than much out there today. While much of the album is reprised from already-released tracks, additions like the R&B mood-driven "You Should Know Where I'm Coming From" showcase Banks' piano prowess as well as a more lovely vocal range than many of her poppier hits. While some tracks fall a bit flat and some miss the mark between morose and melodramatic, overall the album is a great representation of the talent encompassed in this artist.
Vance Joy – Dream Your Life Away
Maybe I just have a crush on this Aussie-bred crooner, but damn this album is wonderful. With its perfect mix of folkie choruses and love-lost and found lyrics, Dream Your Life Away will have romantics everywhere swooning. "Mess is Mine" embodies a true indie-rock ballad—expressive and poignant. While little on this album is excessively overemotional, the album's lyrics also fall a bit short of the depth we'd like to see from someone singing about love, dreams and life. While the acoustic riffs somehow end up all sounding like they're on loop for the entirety of the album, there's no denying the honesty in Joy's voice and, for that, we love him enough to give him our praise for his debut album. Plus this is the ukulele sound that made this songster famous in the first place.
Odesza – In Return

The ethereal electronic duo from Washington is back for their second full-length, and boy does  it represent all of the growth these two have done since their first in 2012. It's as if Harrison Combs and Clayton Knight took everything they learned within a year of touring and effortlessly applied it to this album. Tracks like "Sundara" and "Kusagi" showcase a more worldly transition of the pair's music making and ones like "It's Only" feat. Zyra and "White Lies" feat. Jenni Potts will instantly rise to the tops of pop and electronic lists everywhere. In true Odesza fashion, the duo picked the best imaginable vocals and then stretched, morphed and twisted them into something more ghostly and aloof. While some tracks make you feel as if you're walking the busy streets of New Delhi on a crisp morning others are a bit more detached. The only complaint I have with some of them is that they identify more as background music than all-out hits. But all tracks seem to find their place within the overarching premise of In Return, which is a  rapturous dive into the dreamier side of indie-electronica. So we will take our Odesza background tracks to daydream and our Odesza dance tracks to uplift our moods as the skies darken and the temperatures drop.
Sinkane – Mean Love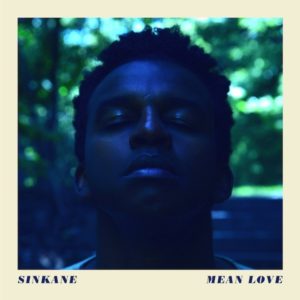 This Sudanese musician started out as Sinkane in 2008 with his debut Color Voice. And boy is his voice colorful. Sometimes it sounds as if Sade and Maxwell's love child is crooning in your bedroom, other times it sounds as if Yeasayer's voice got a little more R&B swag to it. The stage name Sinkane can't help but draw references to "slinking" which is exactly what his music does, slinks its way into your soul. There's this possessive, soulful feel, coupled with synthier pop melodies. The stylistic edginess allows for Sinkane to create something more expansive than much out there right now. With driving basslines and slowed drum beats, listeners get a taste for something lost in the past, yet modern enough for the present. Slower, sexier tracks like "How We Be" are perfect for seducing that ladyfriend you've been eyeing, while tracks like "New Name" and "Yacha" are more upbeat synth-pushing, light-footed tunes. Sinkane has been likened to artists like Blood Orange and Toro y Moi's Chaz Bundick, who each channel this timely resurgence of retro, psychedelic art-pop. The wandering variety of sounds and spacey tropic tones on Mean Love are enough to get your feet moving and your mood soaring.