What: Humboldt Farm Fish & Wine
Where: 1700 Humboldt St, Denver, CO, 80218
When: New lunch items & cocktails for the end of Summer into the beginning of Fall season, constantly adapting.
Pros: The complexities in their seasonal menu hold freshness above all else. Head chef DJ Nagle is a perfectionist, and the ties are always concrete and well made from cocktails to food. In love with the Sleeping Beauty cocktail, a must try for the unversed Humboldt diner.
Cons: There is a bit too much acidity in the watermelon salad, which broke it down. While the flavors are still there, the watermelon fell in a texture that was too soft for my taste.
Enter Fall season. The smell of rich earth fills the Denver air, kids go back to school, and Humboldt Farm, Fish & Wine unveils a palette of flavors that perfectly embody the season. Humboldt is an elegant, relaxed, farm-to-table feel in an inner city restaurant. The space is located in one of my favorite neighborhoods off of 17th and Humboldt in the City Park West district. The restaurant itself echoes a Californian villa in it's chic, relaxed, and sensible approach to interior. Farm, Fish & Wine are understatements for the culinary expertise this spot brings to the table.
More than anything, Humboldt excels in depth of flavor. The Farmstand Salad embodies the farmers market, Indian summer, freshness and colorfulness, all on one plate. This salad is made up of spring peas, asparagus, Palisade Peaches, radish, baby arugula, and haricots verts. These were probably some of the most naturally sweet Palisade peaches I have tasted this season. The Farmstand also boasts sweet corn, homemade ciabatta croutons, and will be mixed with a light white balsamic vinaigrette. This is a healthy, anytime lunch dish absolutely worth putting on your work list.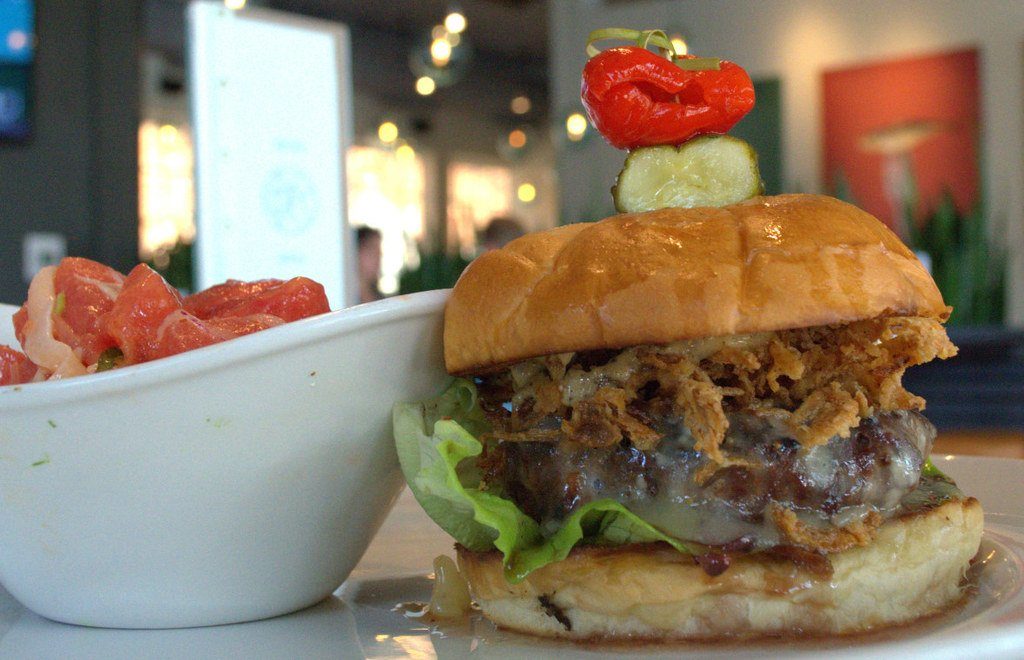 The Humboltd Burger proceeds itself. A staple on the menu all year long, this is constantly noted as one of the best burgers in town. Chef Nagle really knocked this one out of the park. Savory yet subtle Niman Ranch prime beef-bacon blend with cheddar, crispy onion strings, and a sweet and almost devilish onion jam atop a fresh baked bun. Try your burger at medium for the perfect temperature, and pair with their famous Kennebec fries. The watermelon salad accompanying mine had a bit too much acidity. This broke down the ripeness of the watermelon a bit, making it soft. But the balance of watermelon with onion, chive, and a touch of salt made it still approachable. The flavors are there, but texture was amiss.
There are many sides that don't boast the same repertoire of attention and Denver publication nods as the main entrees at Humboldt. Their crispy, gluten free, Crispy Broccoli is still on my mind. With a light pepperincini aioli to top it off, the broccoli is handbattered in a Grana Padano rice batter, and to die for. Go out of your way for this dish.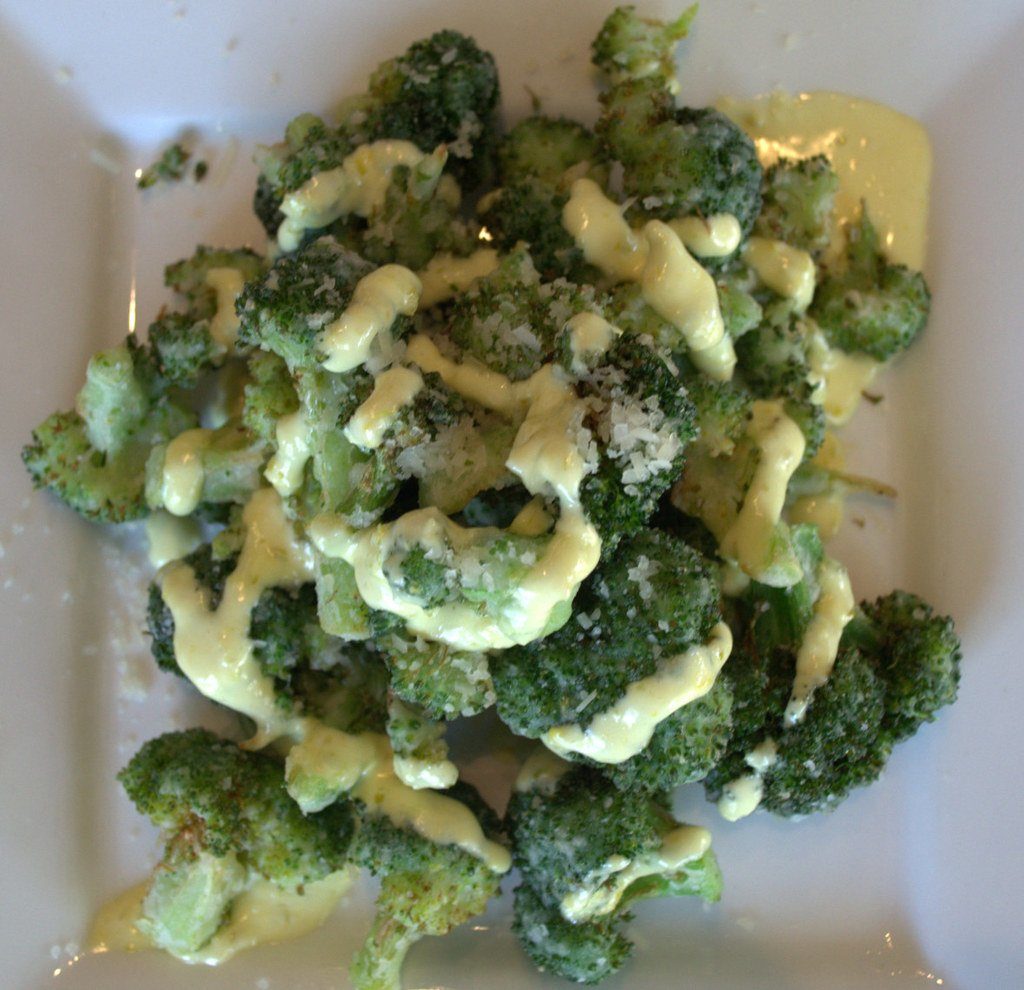 "We keep everything super fresh. Lime juice, lemon juice, grapefruit juice. We get to experiment. DJ talks to me and we have to keep the cocktails and food in sync."
I equally love the innovation behind the bar at Humboldt. The casual yet elevated atmosphere is reflected in the cocktails. Billy showed us a house made basil simple syrup in the shaken Basil Martini, their number one selling cocktail. The simple had an intense and unexpected basil flavor, without being overly sweet. Other house made concoctions include rosemary simple syrup. Billy is the flavor mixologist master. They care about the season, the palette, the complexities in your experience.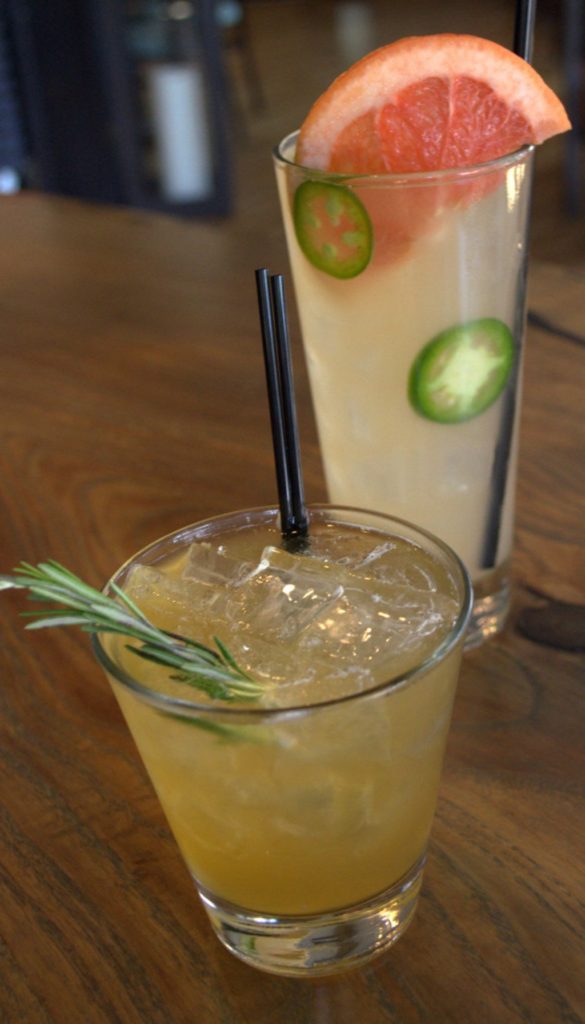 The cocktail menu impressed, with a very smooth and seamless transition from food to beverage. Fresh juice simply makes me think of bartender Billy's version of the Spicy Poloma. They took a turn from the classic by adding fresh, green jalapenos and ruby red grapefruit to balance each other out. In a sea of Poloma's in the Denver cocktail scene lately, this one stands it's ground. The spicy-sweet combo works in Humboldt's favor. It is yet another brainchild of Billy who has mixology down to a science. I love the acidity of the grapefruit juxtaposed on your tongue with fresh jalapenos.
The Whiskey Smash could be another classic. This Bourbon drink garnished with a lemon, tasted absolutely phenomenal. Humboldt combines all the things I love about Denver: approachable yet elegant dining experience that won't break the bank. This tasting, much like a California love story, ends happily ever after. The Sleeping Beauty cocktail was simply enchanting. Aptly named both visceral beauty as well as taste, red wine seeps down into the whiskey drink as it is garnished with orange, and bitters.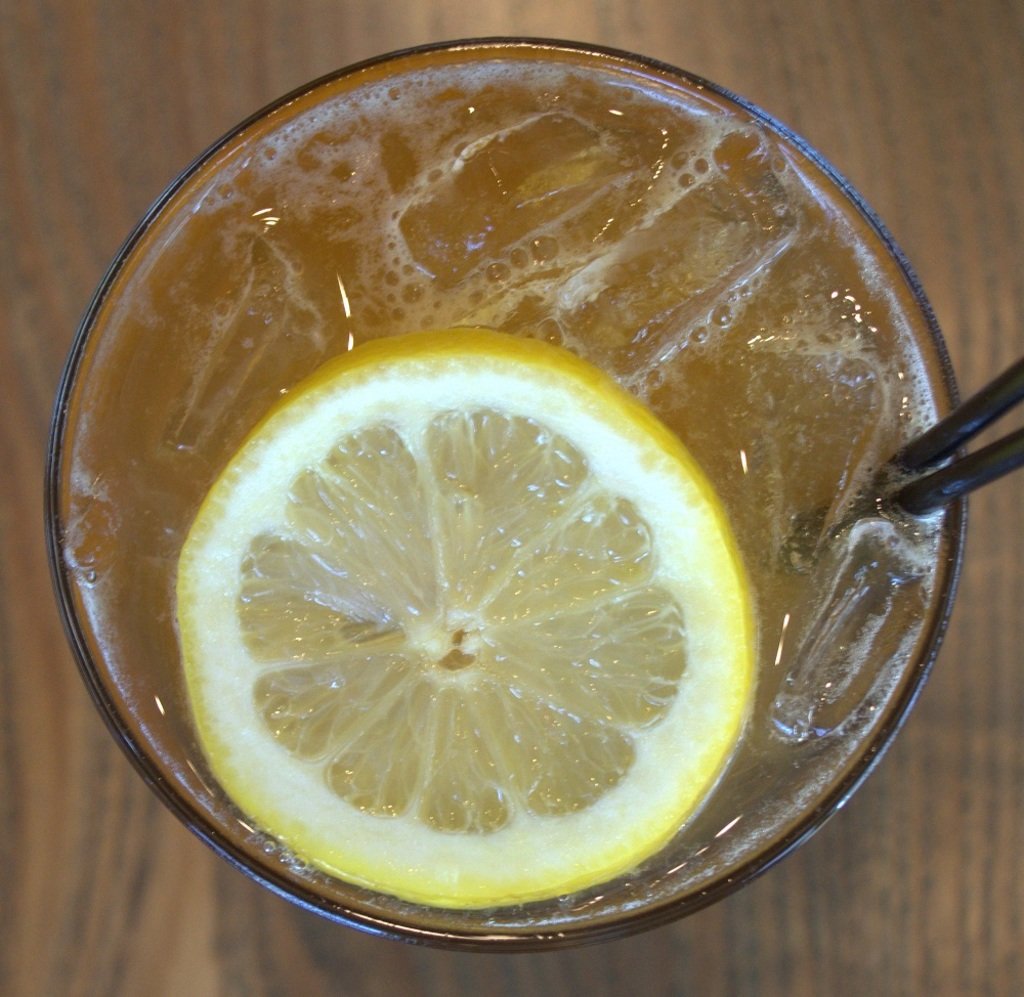 All photos by Lindsey Bartlett