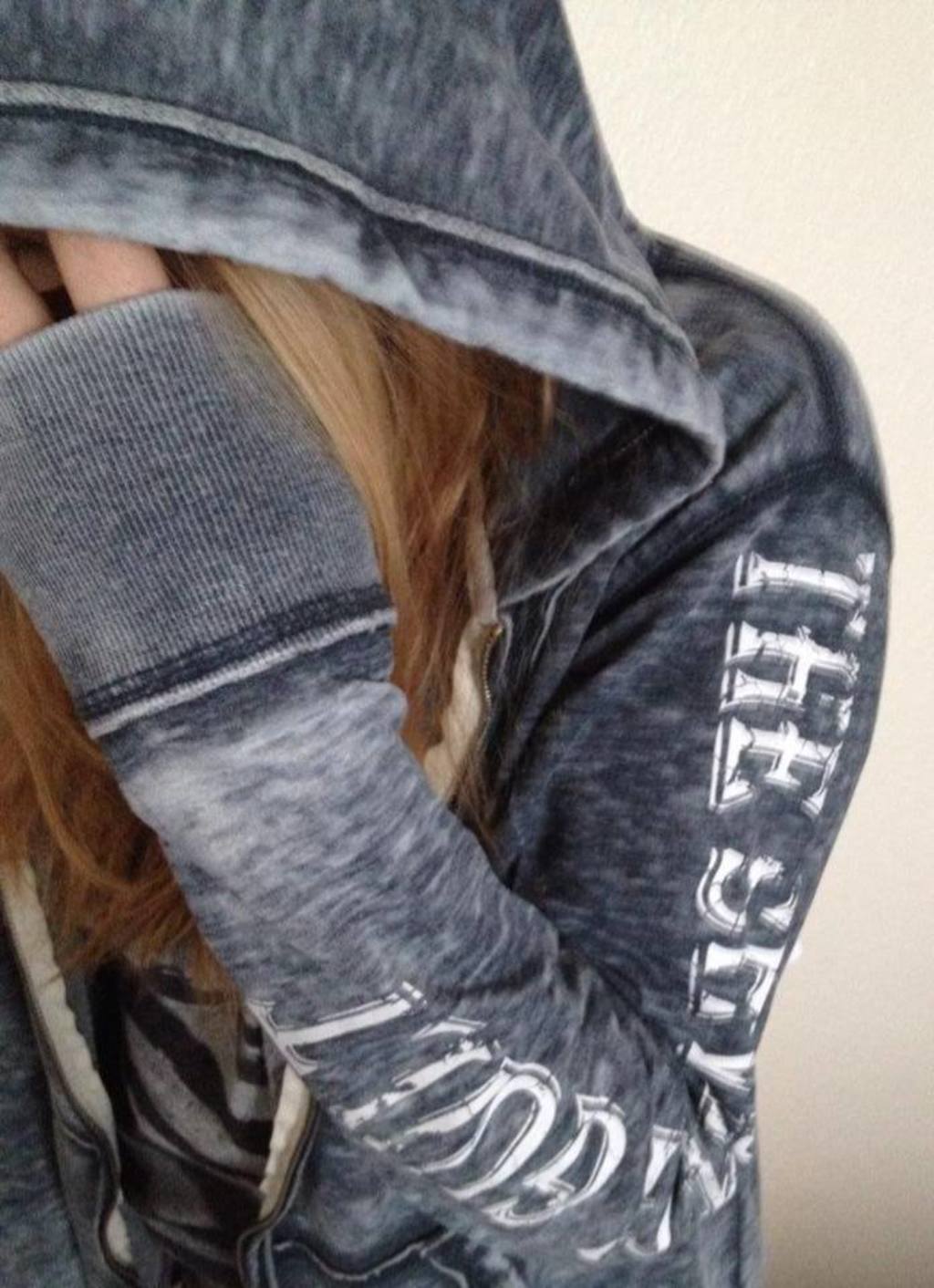 Elizabeth Kay and Alan Rodzen have a lot to be excited about.
With just one year of business under their belts, the two entrepreneurs and fashion designers have gained a lot of momentum with their luxury streetwear brand The Seventh Guilt.
Establishing a global clientele both online and in boutiques across the country, the label has hit the ground running with its top-tier selection of T-shirts, hoodies and accessories. But the emphasis on edgy graphics and high-quality fabrics has set the brand apart from the current slew of urban-inspired clothing companies.
Just weeks before their one-year anniversary, Kay and Rodzen sat down with 303 Magazine at Cracovia Restaurant and Bar to discuss The Seventh Guilt's inaugural year as well as upcoming expansions and projects for the company.
When did you become interested in starting your own fashion line?
Kay: I went school for fashion (Academy of Art University in San Francisco), but what I think initially started my interest was my background in dancing. I had always tried on costumes and had that performance bug; from there, I went into cosmetology school, learned hair, worked for some indie films doing makeup and costumes, and that's when I really wanted to take it the next step further.
Rodzen: I've always been interested in being an entrepreneur, and I always loved upper-scale T-shirts, but could never find exactly what I was looking for. I thought it was a niche market — shirts to wear out in the club that also had a luxury streetwear design. You know, kind of Affliction-y, but not so branded. I wanted to create something I had never seen before, and that's what really sparked my interest.
How did you two meet?
Kay: One summer we were both interning in Los Angeles. I went to school up at San Francisco and he was going to Colorado State University. While in L.A., we were both in need of housing, so we both got on Craigslist and found a housing situation and ended up being roommates. One thing led to another, and five years later, here I am in Denver.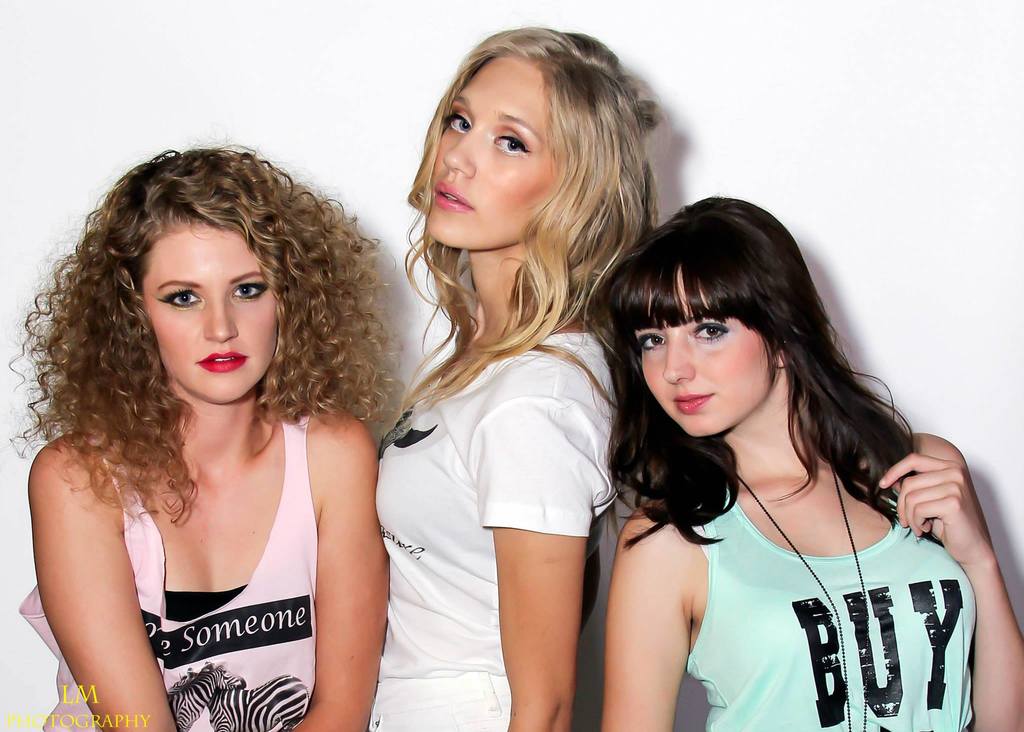 In today's market, it's risky to start your own company, especially a clothing company. Did you have any hesitation actually pursuing this?
Rodzen: When I had to tell my parents that I quit my career path in construction management to pursue my own business, that was pretty scary. I have traditional parents that are both Polish immigrants, and they worked for themselves their whole lives and took business very seriously.
That was the scariest part for me. I thought they were going to kill me, but they actually were really supportive of it.
Kay: I had always known I wanted to start my own business, but I didn't know I was going to start this soon. One thing kind of led to another after we started selling on Etsy, so I think that was the push.
I didn't have a job I really liked. I was going to work for BCBG, so I thought "Cubicle? Or my own business?" I didn't have anything to lose, so I told myself I'd try it for a year and see what happens.
It will now be a year, and I think this is where I'm going to stay.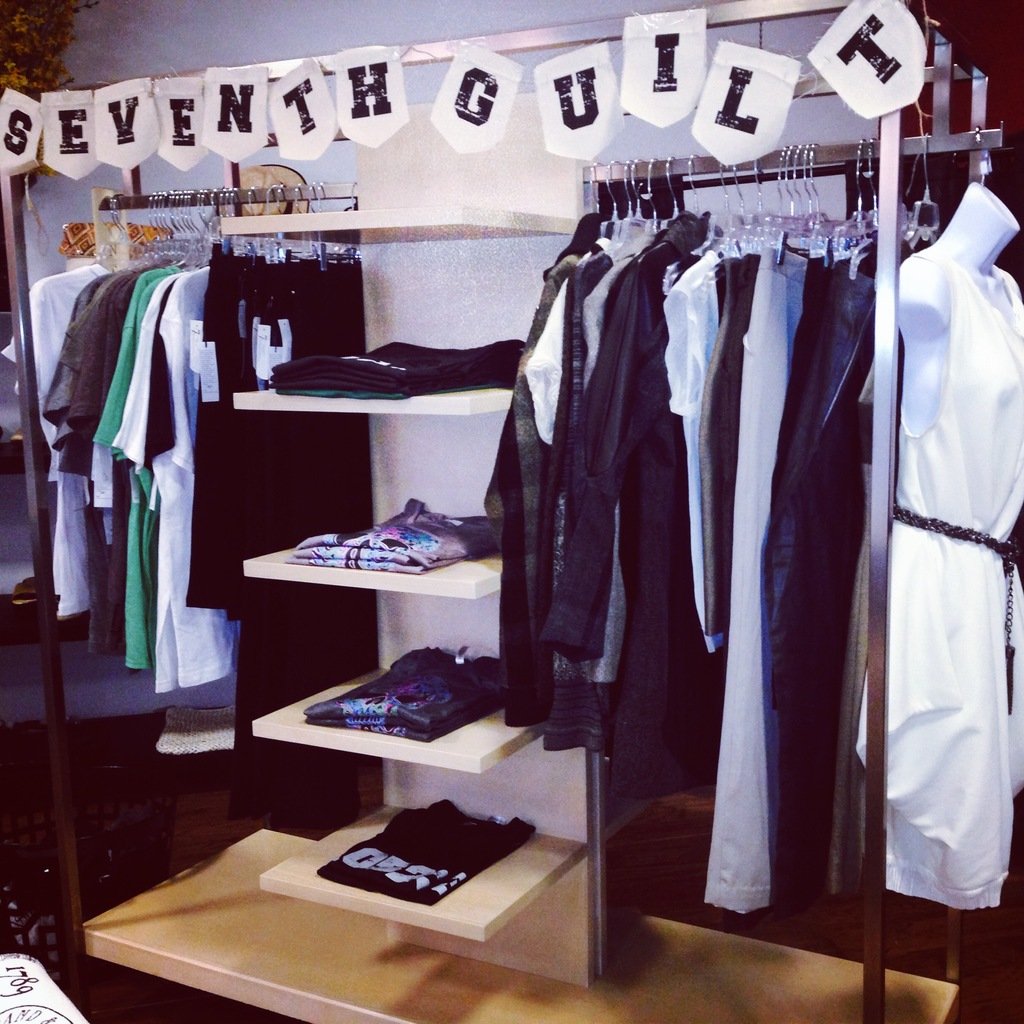 After one year in business, what are some of the biggest lessons you have learned?
Kay: The most important thing we have learned is just listening to the customer. We were lucky because we were able to test out our product in so many markets: from flea markets, to events with CSU, or Firefly, even working with Fashion Denver. We were able to see what people are looking for and what age group responds to our products.
For example, one of our most popular items is the Bombshell shirt, a graphic of a girl's face wearing sunglasses and red lipstick. It was originally a women's design, but so many men wanted that graphic that we decided we'd produce it in a men's style.
Knowing how to take customer feedback was a big lesson.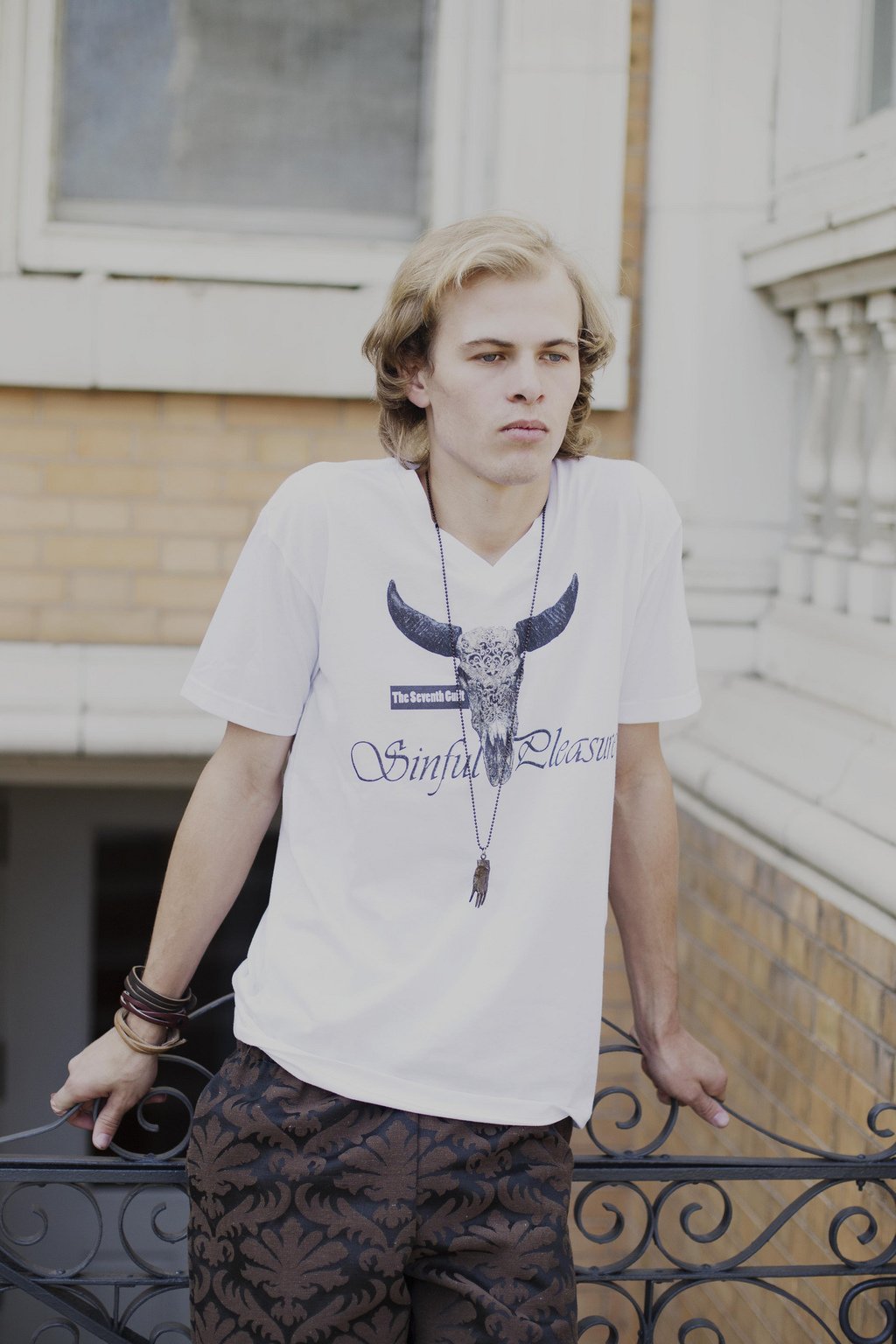 Rodzen: It all happened so fast so we really had to learn fast. A big thing about owning a small business is not letting the taxes bury you, and staying organized is so critical if you want to stay afloat. You can get buried in a mess really quick. So there were definitely huge lessons learned on the business side of things.
Where do you get your inspiration from?
Rodzen: Like I said, when I first got interested in starting a clothing company it was because I couldn't really find the style I was looking for. But certain brands did give me a little inspiration. I looked at Affliction's website and David Buffalo's website, and we kind of took the best parts of their shirts and put it all into The Seventh Guilt — taking a little bit of everyone's best to make what we envisioned.
Who is The Seventh Guilt customer?
Kay: We target men and women ages 18-35. Our customers are people who like to stand out, wear something different that is not mass produced. And people who really appreciate and like high-quality clothing with a rocker edge.
Looking at The Seventh Guilt, there's definitely a West Coast vibe. How do you think your style fits in with the Denver crowd?
Rodzen: Honestly, we were shocked to find that there was a huge niche for L.A. style here. Our style is maybe not as extreme as the typical West Coast style, but people really respond to what we are doing.
Kay: What we create is basically a reflection of our personal style, the kind of clothing we were brought back from L.A. So once people in Colorado had seen it, they loved it. I was surprised as everyone else, but it was great knowing that people here like the style we're trying to produce.
As a team that has had exposure to West Coast, East Coast and Midwest markets, how would you describe the Denver scene compared to other regions?
Kay: It's up and coming. There's definitely a lot of talent here, a lot of people trying to make Denver a popular place for fashion. In the next five years or so, I believe there will be a big boom.
As of now, Colorado is a little behind on trends, but I think that can sometimes work in our favor. We're able to bring new ideas to Colorado, the kind of styles that are current and popular on the coasts.
Also, because it is so up-and-coming, everyone here wants to help one another. It's not like L.A., where everyone is so cutthroat.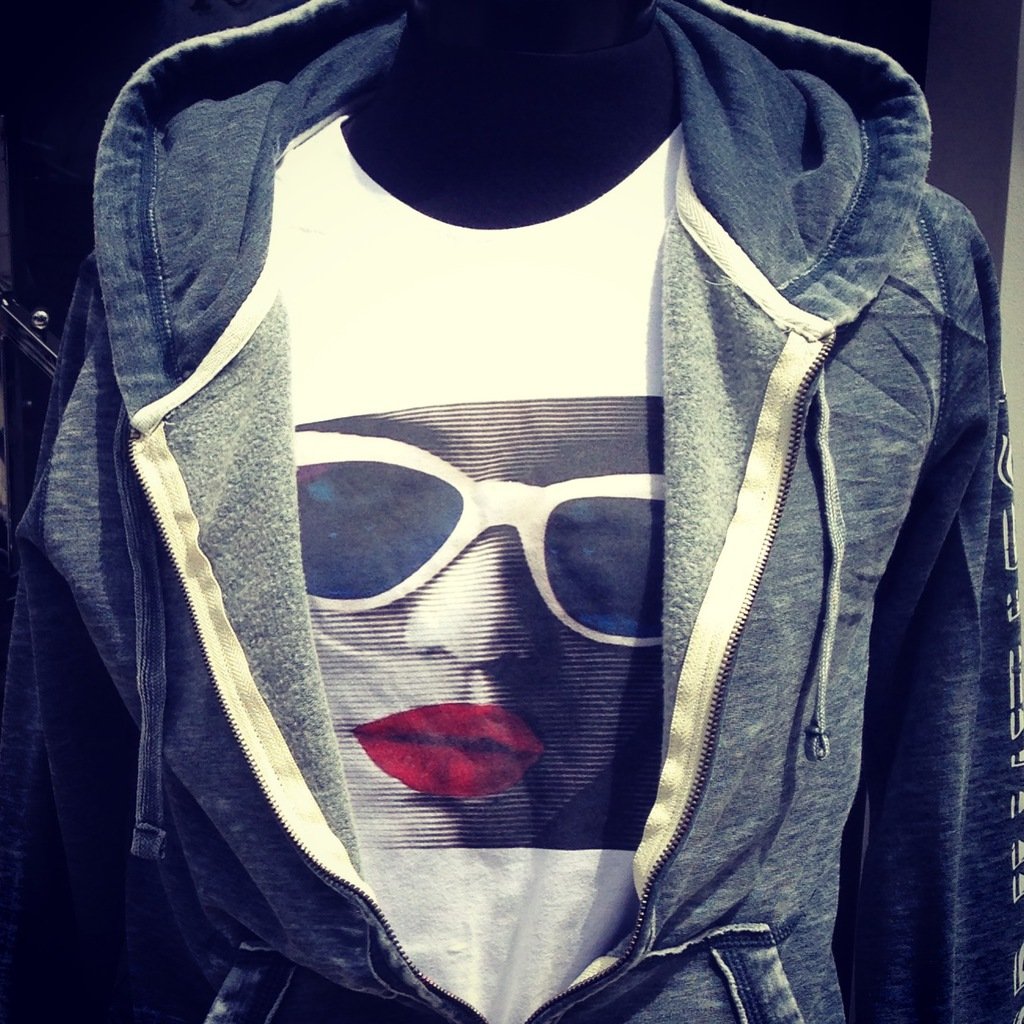 In what ways does The Seventh Guilt stand out from other brands?
Kay: The quality stands out for sure. Everyone comments how soft the shirts are. And that means a lot because we put so much time testing the material. We probably tested hundreds of fabrics, seeing what felt nice, what looked nice and what would withstand the wear and tear. It's just validating knowing that people love the quality as much as they love the designs.
Rodzen: That's been the hardest part too, finding the type of material we want for a price that is good. We want to make sure you don't feel guilty about buying one of our shirts. They're authentic, American-made and long-lasting.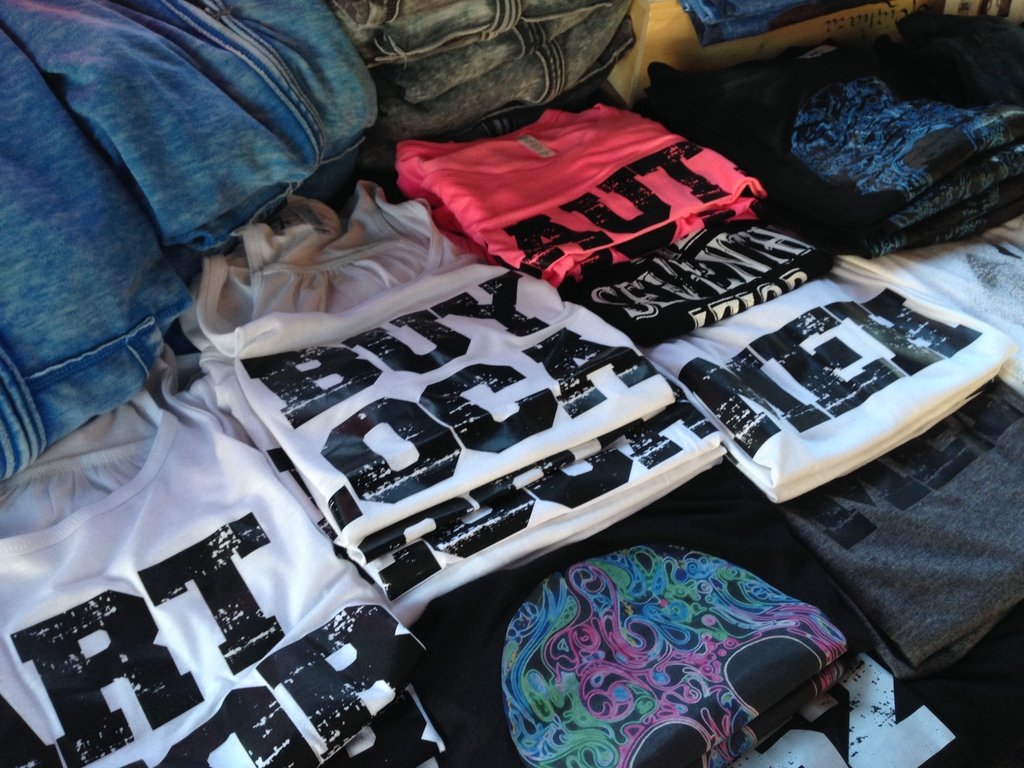 As of now, The Seventh Guilt produces tees, hoodies and several accessories. Do you have plans to expand your offerings?
Kay: We definitely don't want to limit ourselves, but as of now, I think it's a smart move to continue to establish The Seventh Guilt as a graphic T-shirt and hoodie company.
We have branched out with accessories. Our infinity scarves are really popular, and the leather bracelets have been a big hit with both men and women.
As the company grows, we definitely want to add more, maybe try high-quality denim.
By the end of the year, we want to produce a full collection, rather than the small capsules we've been doing so far.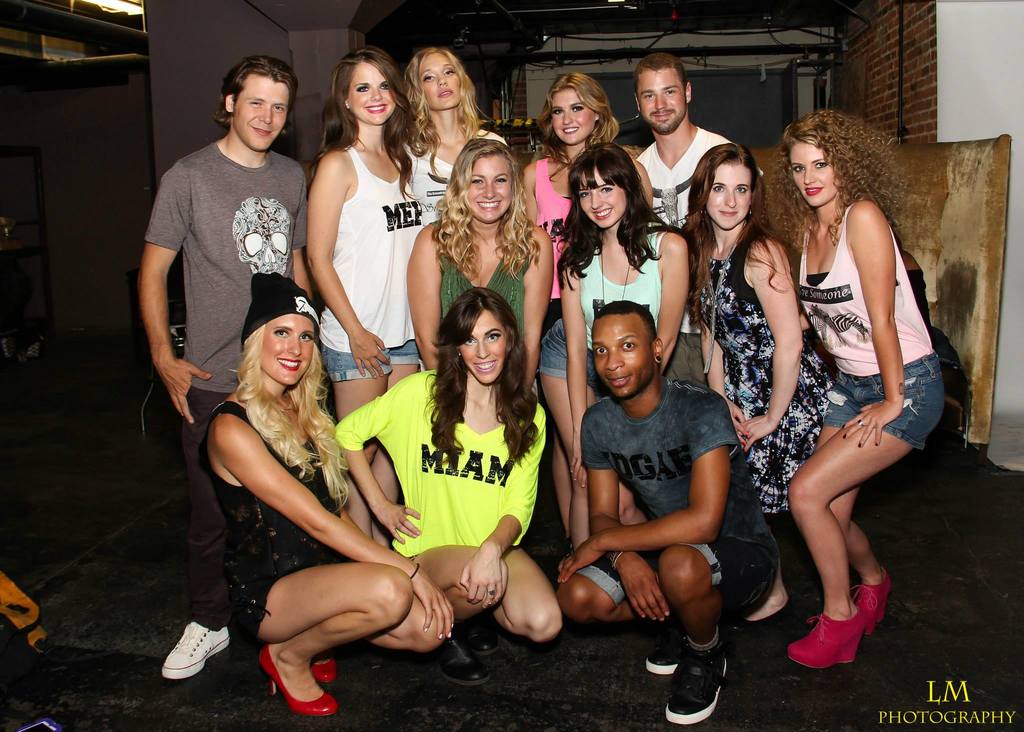 What is your outlook for The Seventh Guilt? What would you like the brand to become?
Kay: We both see it as a brand that will be recognized all over the U.S. and hopefully in Europe. We already have a few fans overseas […] our first sell was actually ordered in France, but we want to keep that momentum going.
Our plan is to always be known for quality clothes, no matter how big we may get. And we also want to keep that exclusivity factor, which is why we release items in very limited qualities. You can come to us and get a shirt that not everybody is going to have. Even when we're in different stores, the designs are still limited.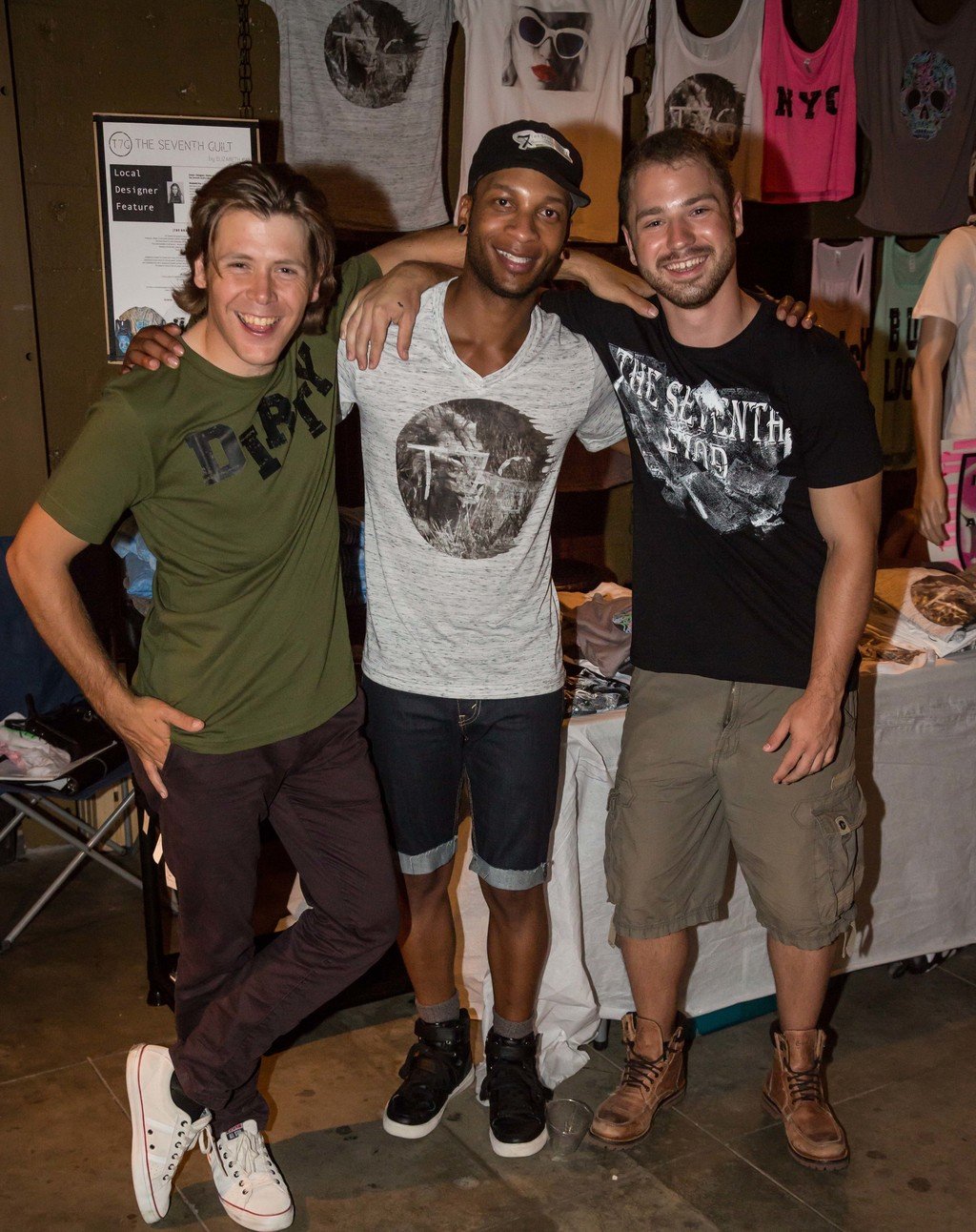 Rodzen: We also hope to continue to learn, improving our styles as we learn more and more. Our next release will showcase some of that with new additions, like added hardware, gold foil, bleach ink […] just new techniques to give more depth and quality.
But really, there's no telling where this will take us. Right now, we have a lot of momentum on our side. It's exciting and we couldn't be happier.
Kay: Right. We're just so thankful that people like what we're doing. We couldn't ask for more. Like I said, this is our style, but for someone to say it's cool and actually want to wear it, it's just so awesome and validating.
To learn more about The Seventh Guilt, go to www.theseventhguilt.com where you can also shop the current offerings and see the brand's stockists.
The Seventh Guilt will also have a booth at the upcoming Firefly autumn market Sept. 27-28 in Boulder.