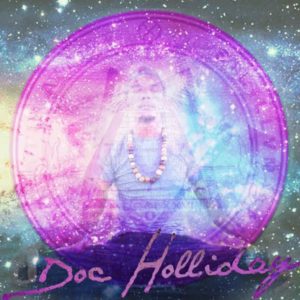 Well this week's Rap Power Hour is a doozy. The MC's have been incredibly busy, especially in light of recent headlines. Many have spoken out on the killing of unarmed teenager Mike Brown in Ferguson, Missouri, and others are reminiscing on their life's story. Most of these songs take on a reflective tone, but an important one, nonetheless. We've got tracks from Bravo, Young Doe, Axis, Ray Reed (and a poignant Martin Luther King JR sample), Lytes Edison and more. It's great to see these MC's using their voices in hip-hop to tell a story a story from an intellectually developed level.
Bravo is back in the U.S. and has a new name but his rhyming capabilities are the same. On "Black Man," we hear the MC talk about who he could be without the heavy hand of the hood. He delves into stereotypes in an interesting way and his voice has a gruffness that is pleasing with the lyrics. Listen below.
Axis submitted a Real Talk Inc. produced beat with "They Don't Know" and while it contains a Justin Bieber sample, there's no mistaking the hard as pavement rhymes Axis spits. This track is from the as-yet-released "Palm Trees in Denver." Listen below.
Doc Holliday's track "New Basics" was produced by the MC and is a track from "The Prescription Vol. 2." Here Doc says you can find all things in his flow with embellished vocals and a dark beat. The high keys are a perfect complement as Holliday details his ambitions to have sales as high as Drake. Listen below.
Lytes Edison is more than an MC on "Mike Brown." He is speaking for an entire community that is in pain and utter frustration. Utilizing the clips of Brown's mother's voice, he spits rhymes that point fingers at "racist cops." If you've been watching the news, you can understand the necessity of a track like this. Raw, brutally honest and right on time. Listen below.
Rebel Minority keeps it easy over this Mike Check Music produced beat. "The Wind" is about going with the flow through life's troubles. The production features a stellar bass element that allows the vocals of Isaiah Kelly to weave through effortlessly. This is a nice change from his usually heavy rhymes. More creative and free-flowing. Listen below.
Young Doe is an incredible writer and storyteller. He can take you on a journey through his life's wins, losses and everything in between with ease. The production on "U-Turn" is jazzy coupled with Smiggz, the vocalist here. Doe keeps it thorough and holds no punches as he details his mission to find his way in life. Listen below.
"Seek" by an artist who goes by The Great Grigsby has my favorite submission of the week. The video is simple but magnified by the mellow elements of the production. Grigsby sits in divine utterance, interspersed with clips of writing. It's poetic and very enjoyable. Watch below.
The Soul Pros continue making music for the people with the video for "Give a Poor Man a Break." The MC's are excellent as they discuss crooked politicians and the plight of the poor. The clips show that this is more than consumerism. The everyday people featured in the clip are rich with pride and love. We dig this. Watch below.
Eazy Monii is an MC from Atlanta and the only non-Denver MC in the roundup this week. "Silky Johnson" has twinkling beats, a country accent and a sentiment full of swagger. What's not to love? Listen below.
Jericho Son of None is an MC with a lot to say. The video for "You Said I Could" is simple but that seems to be the point. The MC uses philosophy from Denver's own Jeff Campbell (Apostle for the super hip-hop heads out there) and speaks his truth with a determined flow. Watch below.