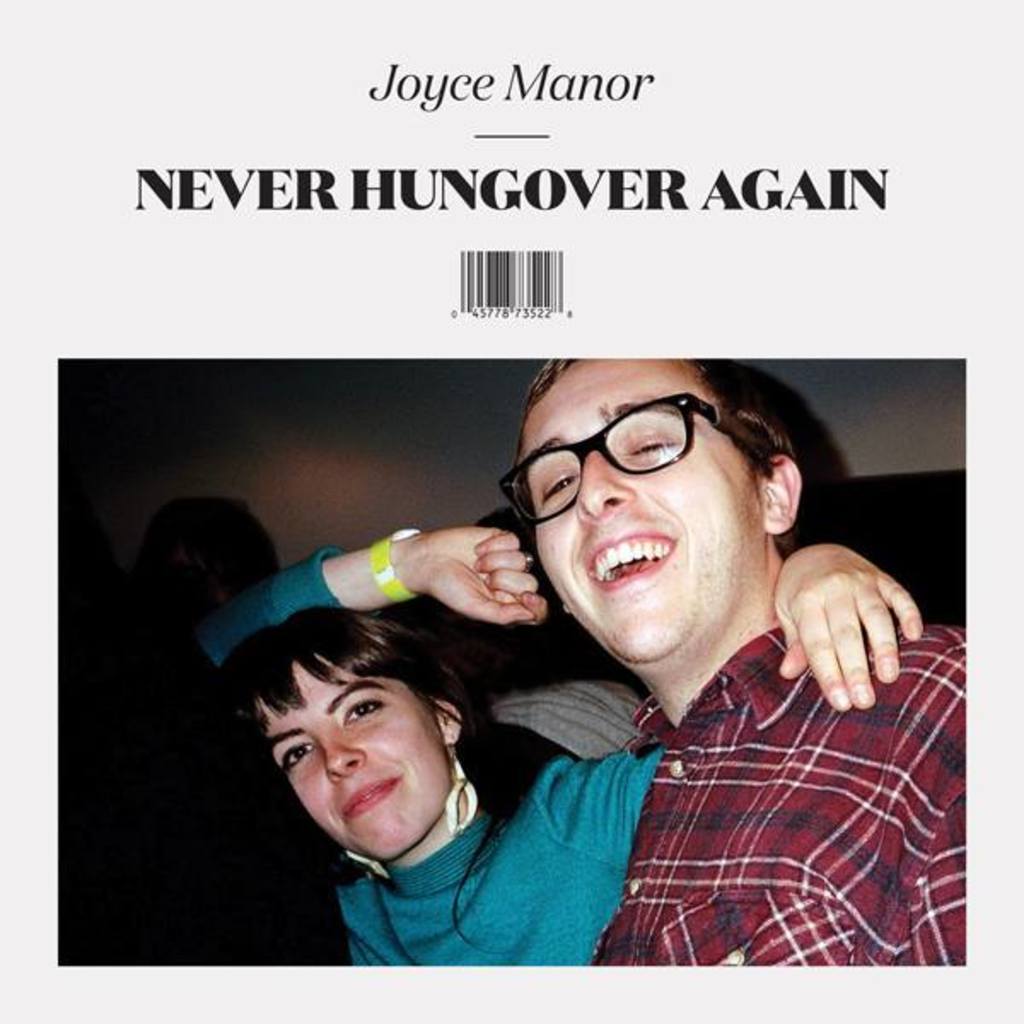 JOYCE MANOR
NEVER HUNGOVER AGAIN
RELEASE DATE:
GENRE: ROCK / INDIE / PUNK
RATING: 3.5 / 5
For a third album release (Never Hungover Again) that's filled to the brim with full-flavored indie rock flair, cut with a fine sense of punk-inspired urgency — albeit a mature brand of haste — Joyce Manor return with nearly a sitcom's length of well-furnished music.
Their debut Epitaph Records release is sure to sit well with past fans and claim the hearts of future concert-goers.
Joyce Manor's sophomore effort, Of All Things I Will Soon Grow Tired, is structurally and musically topped, as songs like "Catalina Fight Song" and "Heart Tattoo" pave the way for an album comprised of upbeat heartaches and lighthearted anecdotes. Never Hungover Again does have its slower moments as well ("End Of The Summer" and "Schley") — midway downtempo-breaks that prove the band's versatility does still exist.
And with their mid-summer album release being followed by an appropriate "end of summer" support tour (Denver's Marquis Theater, September 3rd), Joyce Manor get the chance to show the true summer pop essence ("Victoria") of Never Hungover Again, as well as its autumn/winter-friendly opening anthem ("Christmas Card").
Joyce Manor's official music video for "Catalina Fight Song" from Never Hungover Again
This indie rock/punk four-piece will have a tough time living up to their latest release's title, as many raucous shows and parties surely loom near, and even more-so as the release of Never Hungover Again begins gaining traction early this Fall.
You can check out Joyce Manor at The Marquis Theater on Wednesday, September 3rd.
Support will be given by The Exquisites and Chase Ambler.
Tickets: $13 Advance / $15 Day of Show
Doors: 7:00pm