Wiz Khalifa came back to Red Rocks for the second time this season to headline with an equally smoke-filled, high energy, and truly classic compilation of hip hop music. Wiz Khalifa at Red Rocks was the place to be. Presumably the highlight of his 22-stop Under the Influence of Music Tour, the rocks were reverberating with the Taylor Gang energy. Wiz Khalifa at Red Rocks spoke:
"If your dreams don't scare the shit out of you, you ain't dreamin' big enough."
The show boasted some of hip hops biggest names in the young, fresh, and underground as well as globally recognized superstars. Wiz Khalifa at Red Rocks with Young Jeezy, Rich Homie Quan, Ty Dolla $ign, YG, Mack Wilds, Sage the Gemeni, IamSu, & DJ Drama.
Mack Wilds pumped up the audience as seats filled and fans piled in to dance. DJ Drama moved us seamlessly to each artist. None were as anticipated, for me personally, as Rich Homie Quan. Under Def Jam, out of ATL, and at the young and vibrant age of 24, Rich Homie is on fire. A performer I have yet to see live, I felt the unique and unconventional rap stylings of Rich Homie light the crowd up. With such a short amount of time on the major circuit, his brilliant and sometimes dark lyrics were not missed by the audience who rapped along to every word. He had the crowd chanting Rich Homie Baby, and feeling some type of way.
Ty Dolla $ign followed with unprovoked passion to be heard and felt. Ty Dolla $ign is a hip-hop monster, part of the Taylor Gang whose songs, more than anyone on stage besides Wiz himself, are currently taking over the radio in a big way. He boosted the crowds energy and got every single person on the rocks dancing to "Paranoid", as well as an absolutely live and hyped performance of "Or Nah." Two of the Summers biggest hits, it felt surreal to be hearing the modern and the most popular from the rap world. Thank you, Ty Dolla $ign.
Now, move aside for Young Jeezy. This performance absolutely blew me away. The number of classics in Jeezy's repertoire were almost lost to me until his raw, rough, dope set shocked the lyrics out of my mind from high school nostalgia and into the present. He is a true hero and hip-hop master. Signed under Def Jam, his discography spans back to 2006 with some of my favorite songs of the decade. The four-time Grammy nominated artist sent the crowd home with some words of wisdom. Jeezy was feeling very spiritual, looking up at the monumental amount of fans singing every word to his songs. Maybe it's the surreal atmosphere of Red Rocks, maybe it's the influence he was under, or maybe just love. Jeezy was in his zone:
"Let me tell you why I fuck with Denver Colorado. Because before I had a record deal, before I had an album, every time I came to Denver Colorado, there was love. There was love."
Young Jeezy has seen it all. Jeezy rapped all the best songs in his life, including "Go Crazy, "I Luv It," "Trap or Die,"and "Soul Survivor." He finished off an absolutely bucket-list set with his biggest banger this year, "My Nigga." He was hot then, he is hot now. Denver has some serious love for Jeezy. Seeing Jeezy live, and as live as the energy and absolute excitement in Red Rocks gets, was any die hard rap fans highlight of the evening. It will take several weeks for my Jeezy withdrawals to wear off.
Headliner Wiz Khalifa came out in an excited cloud of smoke and glory. The stage boasted a huge, suspended bridge like structure for the Wiz to tower over, and his entire Taylor Gang to climb on. Wiz started high energy and disruptive, and went into an amazing colag of, "I'm a tailor, all I smoke is papers." He rocked Red Rocks in three different pairs of shades, to mask the influence he was undoubtedly under, and romped around the historic venue in his signature Timberland boots.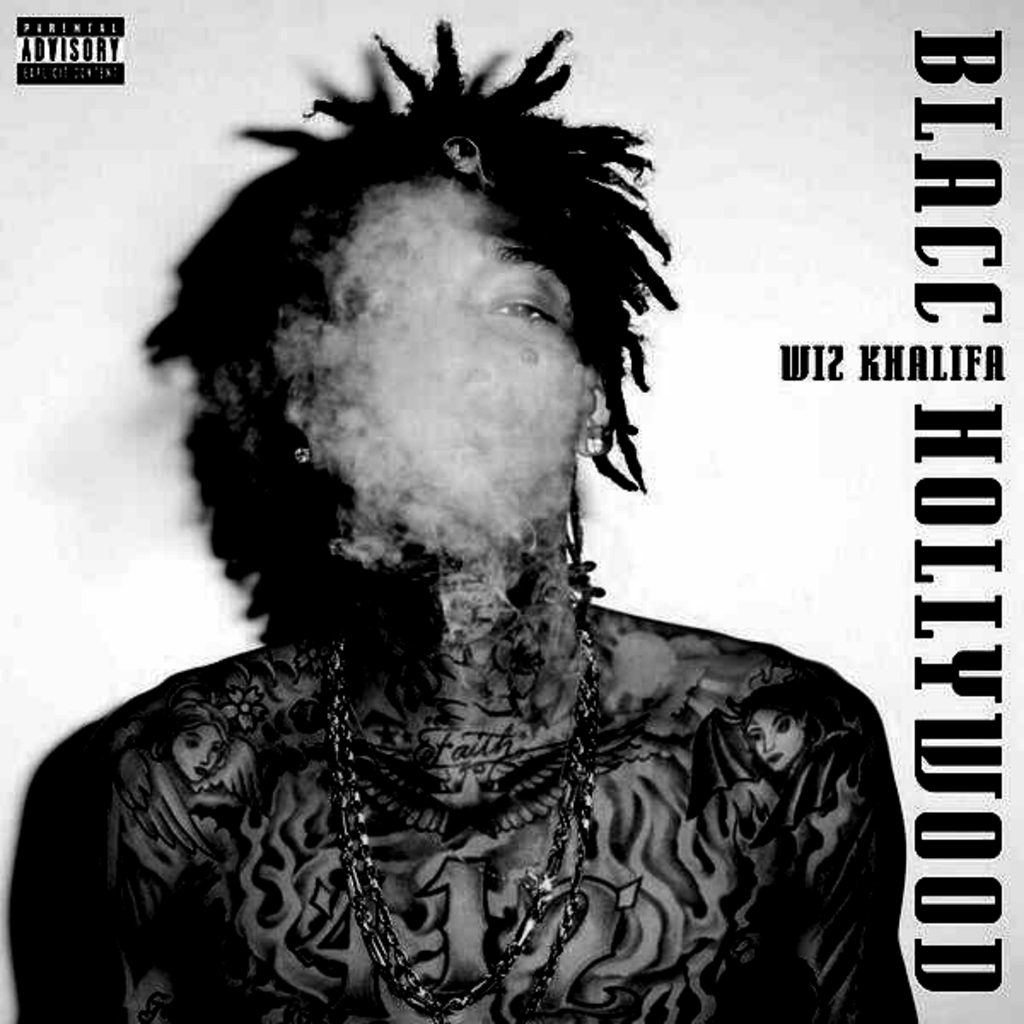 Wiz brought out none other than unannounced YG aka Young Gangsta to hype the crowd. The entire amphitheatre went nuts. YG is best known for his collabs this year with Ty Dolla $ign "My Nigga", and Drake's "Who Do You Love". Confetti and chaos shot into the stands. YG killed it.
Not only did August 19th mark the release of Wiz's latest studio album "Blacc Hollywood," it also marked his one-year anniversary to stunning wife, and bald-headed scallywag baby mama, Amber Rose. The entire set felt like a serenade to Amber, who danced in the front row of Red Rocks to her hubby's brilliant choice of songs. Wiz showed his romantic side in these moments where the whole crowd calmed to hear the love ballads.
Amber and Wiz had a pretty controversial wedding in general, mostly because of this picture. I don't care how much money you have, and how trashy of a Vegas wedding you choose to celebrate it with. When it's love, it is love. Denver has nothing but love for Wiz Khalifa.
See more photos from the epic Influence Tour at Red Rocks Amphitheatre on our gallery here. Photography by Darian Simon.