Doom greats Pallbearer recently released a new album, to much acclaim from their fan base and some new listeners as well. The band first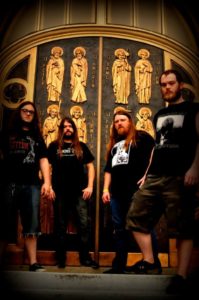 got their start in Little Rock, Arkansas in 2012, when they made a name for themselves as an awesome and epic live act, and then with their first studio album, Sorrow and Extinction. Their unique take on melodic, moody doom that straddles the field between heavy, stoner-influenced American doom and sweetly sad European doom made fans of the genre sit up and notice,  and these same avid listeners have been waiting two years for the recent masterpiece that is 2014's Foundations of Burden.
The new album seems to pick right up where the old one left off, with more heavy, moody melodic riffs that can move you to tears in the right mood, more haunting clean vocals fighting their way through layers of guitar echoing distortion, and the plodding, steady drumming that characterizes the genre. The first track, "Worlds Apart," clocks in at ten minutes plus, typical of the band's lengthy tracks, and starts out with a riff so catchy that it's immediately clear they've been honing this gem for a while before they released the album. The rest of the album, although predictable in its slowness, heaviness, and atmospheric-ness, does not disappoint, with five more solid tracks and some really great riffs, solos, and choruses.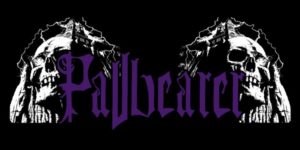 Many reviews I've read characterize the album as more similar to the indie/doom/black metal fusion sound of the now-popular Deafheaven, but in my opinion, the music on Foundations of Burden simply carries on in much a similar vein to Sorrow and Extinction, except it is evident they have grown in their sound and become more diverse and comfortable since the first albums release. Foundations doesn't deserve to be compared to anything, but instead should be seen as another contribution by a unique and original band. But don't take the word of another trite, pretentious record review of a 'hip' metal band, get on Spotify or purchase the album for yourself; it's totally worth it.
Written by Addison Herron-Wheeler of 303 Magazine.
Photos courtesy of Pallbearer's facebook.