We're just a little bit past the halfway mark of 2014, and while there's still so much to look forward to in music before the year's end, we thought it was appropriate to round up a list (in no particular order) of the best we've seen in album releases so far this year.
From hard-hitting, emotional R&B and all-encompassing, psychedelic funk, to blunted rap and indie-rock with a dream-pop twist, 2014 has already displayed an array of ear-pleasing statements that continue to push sonic boundaries and advance our musical culture. After a lot of listening and even more very, very difficult deciding… we've compiled a list of the top 20 albums from 2014 that you absolutely need to be aware of (that is, if they're not already staples in your iTunes library.) Check out what we chose as the 20 best albums of 2014 (so far)…
Phish- 'Fuego'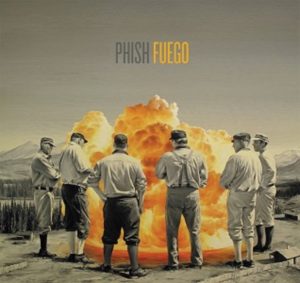 On Fuego, Phish's 12th studio album (and first studio release since 2009), fans heard a slightly different band than the one they're used to. Some say the kings of jam-rock have gone a little bit pop, and that Fuego is different than anything you've heard from Phish. Then again, that's the point with this band, right? The songs will continue to sound different at every live show, where Phish showcase their mastery of experimental jamming, so go ahead and enjoy Fuego, even if it's not what you expected.
Jack White- 'Lazaretto'
Lazaretto is only White's second solo album, but he's played on and produced dozens of records since 1999's The White Stripes, and it's not hard to tell. Jack White has established his solo-credibility and a solid reputation for making heavy, at times angry-sounding modern-blues records with the perfectionism of a musician truly who is dedicated to the continuous evolution and improvement of his craft. Sure, he's been known to be somewhat pompous at times, but when you make music that sounds this good, maybe you're allowed to be.
The Black Keys- 'Turn Blue'
Their first full-length album since 2011's El Camino, The Black Keys offer up a slight change in sound on their new release Turn Blue. Goodbye to the blues-rock numbers that have come to define The Black Keys and their unhinged success. Seemingly eager to display their musical maturity, The Black Keys have taken a new direction on their latest release, incorporating their classic bluesy-rock style into a looser, lighter psychedelic sound. It might not be what we're used to or what we expected, but it's for that exact reason that we give Turn Blue our stamp of approval.
Tom Petty and the Heartbreakers- 'Hypnotic Eye'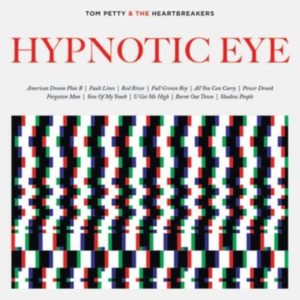 After 37 years, Tom Petty and The Heartbreakers finally landed number one on the charts with their 13th studio album, Hypnotic Eye. The album features many songs that mirror the classic sound of the band, allowing loyal fans to reminisce and rejoice in the familiar sound and the musical critic to write it off as unoriginal. Regardless, Hypnotic Eye is an instant hit… the number one spot doesn't lie, after all.
Parquet Courts- 'Sunbathing Animal'
Most of the time it's not a good thing for a band if their music is described as erratic and ambivalent. However, punk/indie-rockers Parquet Courts have found a way to successfully make chaos sound satisfying on Sunbathing Animal, the second full-length release for the Brooklyn-based rock band, which has drawn them comparisons to New York rock and punk acts like the Velvet Underground and Sonic Youth.
Beck- 'Morning Phase'
Morning Phase, Beck's first album release in six years, sounds just as its title suggests, like a slow emergence from a happily-hazy, zoned out state of mind. Described by NME Magazine as
"some of the most affecting comedown folk you're likely to hear all year,"
this album is a work of pure craft and musical expertise, and is sure to be an introspective, road-trip record for the ages.
Wildcat! Wildcat!- 'No Moon At All'
On their second LP, Los Angeles three-piece Wildcat! Wildcat! capitalize on the power-synth dance-indie-rock movement that's taking the music industry by storm. No Moon At All displays a satisfying balance between pop cliché and moody melodrama that makes the album something in between a guilty pleasure and a truly introspective piece of art.
Phantogram- 'Voices'
There are times when the hazy, dream-pop sound of Phantogram sounds like a slightly modified version of something you've heard before from Beach House, or everything you've already heard from the xx. But the upstate New York duo takes a step further on their second full-length album, Voices, blending hip-hop and electronic influences with compelling, dreamy (even slightly creepy) beats, differentiating their particular breed of ominous, brooding pop from the likes of their peers.
Lykke Li- 'I Never Learn'
"This album is about the shame and the guilt and the sadness and the regret you can experience after leaving someone," Lykke Li was quoted telling her audience at the listening party for her third album, aptly titled I Never Learn. "This is me making love to my demons." The album confronts heartbreak, disillusion and redemption, proving that there can be a profound parallel between sadness and creativity.
Schoolboy Q- 'Oxymoron'
On an LP almost two years in the works, Los Angeles rapper Schoolboy Q engrosses listeners in stories of his gang affiliation with the Crips, his struggles with selling and consuming prescription drugs and other various elements of his upbringing. On Oxymoron, Q makes it clear that he's not trying to give us another single for the radio- he's here to push rap mainstream to new levels. "Fuck rap," he says, "my shit real."
St. Vincent- 'St. Vincent'
St. Vincent's—whose real name is Annie Clark– fourth and best-reviewed solo album has been described by critics as "crackling, uncanny and compulsively listenable." It's catchy as hell, and it doesn't sound like anything else out there. This is Clark's most daring, infectious and adventurous release yet.
Real Estate- 'Atlas'
On Real Estate's third LP, Atlas, the New Jersey indie-rockers don't stray too far from the sound that they're known for. Instead, everything's improved – melodies, production, focus – as Real Estate pinpoint what got them to where they are and look towards where they want to go next.
TAUK- 'Collisions'
Delve into futuristic, psychedelic music with Long Island-native band TAUK on their second full-length LP, Collisions. The LP is a sultry blend of funk, jazz, and rock, with ten original tracks that exemplify the band's gifted musicianship and diverse instrumentalism and range of musical influences. Despite the absence of lyrics, the entire album flows melodically from start to finish, keeping us entranced throughout.
Ab-Soul- 'These Days…'
L.A. rapper Ab-Soul comes out of Black Hippy- the same group that's produced Kendrick Lamar and Schoolboy Q. Capitalizing on his reputation as the crew's most intellectual rapper, Ab-Soul blends his charming underdog weirdness with heavy-hitting hip-hop beats on his third album, These Days . . .
Mac Demarco- 'Salad Days'
It's hard to tell if Mac DeMarco is an immature prankster or an old, tortured soul, but either way, what he's doing is working. While the tone  of his second full-length LP keeps the contemplative summer vibes of his earlier work intact, the Brooklyn-based Canadian also gets insightful, and shockingly mature, on Salad Days.
Sam Smith- 'In the Lonely Hour'
2014 has been a good year for Sam Smith, 21, London's breakout soul singer with a voice that has the potential to make him an R&B legend. The Londoner sang on Disclosure's hit "Latch," topped the charts with "La La La" and even got love from this generation's queen of soul-pop, Adele. Smith goes all in on his debut, mixing dance beats with elements of gospel, soul and classic pop. Looks like he's found his recipe for success.
The War on Drugs- 'Lost in the Dream'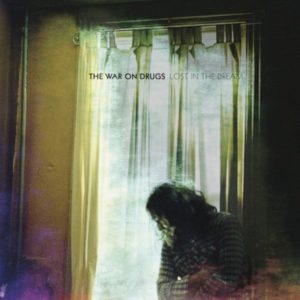 This Philadelphia indie rock band saw their third LP, Lost in the Dream, receive the best reviews of their career. The album's themes of pain, darkness, disappearance and loss don't make for the most cheerful album, but a highly relatable one nonetheless. "I wanted to write songs people could connect with on another level," frontman Adam Granduciel told Rolling Stone. Sometimes you have to let music take you to emotional places you don't want to go, and Lost in the Dream does just that.
Karl Denson's Tiny Universe- 'New Ammo'
Karl Denson brings it all to his latest studio album, New Ammo,  providing thirteen heavy-hitting dance floor jams that lure you in with their sensual grooves, all-the-while maintaining the polished sound of a musician who's been around for nearly three decades.  In the words of Denson himself,
"We've finally figured out how to capture in the studio what  the Tiny Universe does live. We move around a lot musically, but this record reflects who we are as a band and where we're headed with our music!"
Album highlights? Two genius, funk reinventions of classic indie-rock hits, "Hang Me Out to Dry" by the Cold War Kids, and "Seven Nation Army" by The White Stripes. Those two covers alone were enough to land 'New Ammo' on the top 20 list. It's Karl Denson's tiny universe, and we're all just living in it.
Chromeo- 'White Women'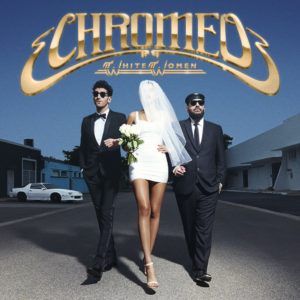 White Women, the fourth full-length studio album from neo-disco musicians, Chromeo, is a dance party from start to finish, simply put. These guys blend electronic-disco synth, groovy basslines and smooth vocals- creating some of the most funky disco-influenced music you can find in 2014. Bass-heavy grooves, light synth touches and funky guitar riffs make this album a must hear for anyone who likes electronica-funk, groove, disco, or anything in between.
Chet Faker- 'Built on Glass'
Australia's once hidden gem Chet Faker has been the furthest thing from unknown in 2014. He has been attracting new followers with his unique, soul-infused, vocally focused electronica sound, creating a new wave in a genre that is becoming almost impossible to escape in contemporary music. Faker's debut LP, Built on Glass, serves as a breath of air for those discouraged by the electronic music movement- Chet gives us a calm and collected presentation of how the genre can can sound: simple, yet inspiring.