Photography by Crystal Rhea.
It is officially summer! You know what that means — time to use those personal days you've been saving up to get the hell out of dodge. But why pay hundreds of dollars to fly out of Colorado for a vacation? Think you've been everywhere and seen all of the sights? Chances are you've heard of Vail, but hidden just up the road on I-70 rests Minturn, Colorado — and 303 is about to expose it.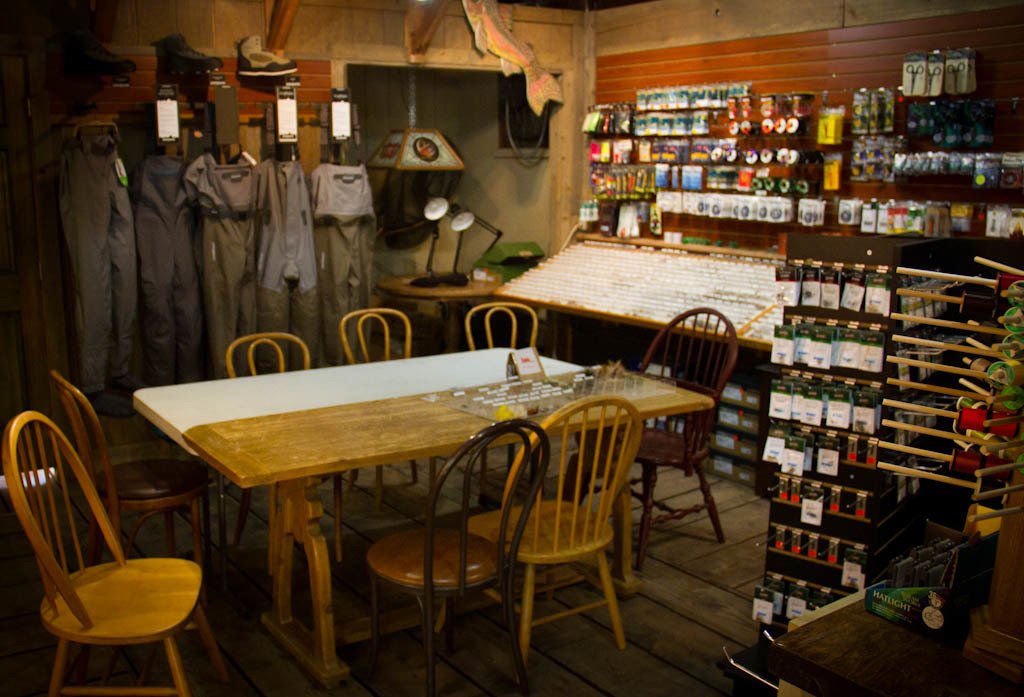 The facts | Minturn
Distance from Denver: 2 hours
Population: 1,110
Terrain: mountain community hosting the Eagle River and the Holy Cross Wilderness National Park
Best eat: Kirby Cosmo's BBQ Bar (get the Buffalo Burger, you won't be sorry)
Stay
The Solaris
As soon as we walked through the doors of The Solaris, nestled just off of I-70 in Vail Village, the experience was nothing but first class. From friendly attendants to breathtaking views, it immediately felt like home. Well, if my home had a deep sinking jetted master bath tub and porch views overlooking the Rocky Mountains.
Some of our favorite residence amenities included… Que Iggy Izalia's 'Fancy':
The contemporary design with natural stone and wood highlights, as well as hard wood and stone flooring

Electric fireplace

Catering-ready kitchen with high-end appliances and cherry cabinetry

Climate controlled wine cooler

Plush linens and robes

Home automation system (not joking, like something out of a movie)
Backing up to historic Vail Village makes all of the fine dining and shopping options just a short trek away.
Play
Minturn Anglers

After checking out of your personal paradise at The Solaris, hop on the highway for 10 minutes and you will run into Minturn Colorado. You can check your "Queen B" high at the door, because it's time to get a little dirty. Minturn Anglers offers a variety of unique trips perfect for exploring the great outdoors.
Featured trips:
Walk and Wade- The walk and wade trip provides novice and experienced anglers alike an excellent opportunity to experience Colorado's breathtaking scenery and wildlife; as well as the opportunity to catch the trout of a lifetime.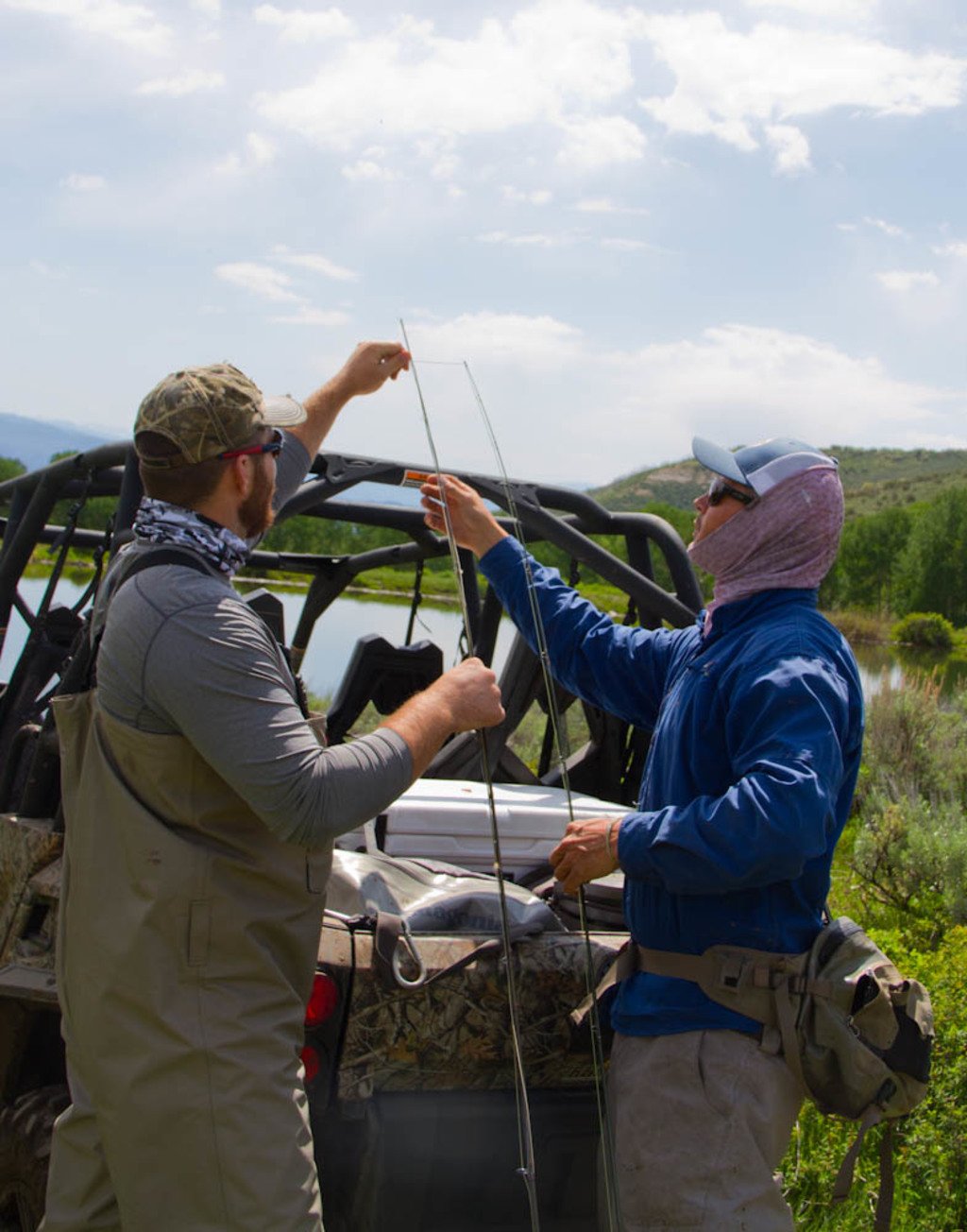 Cast & Blast- Guests will spend the morning fly fishing on one of many renowned local rivers and streams. Then hang up the waders, exchange fish pictures and grab your shotgun. The Vail Rod and Gun Club offers a five stand practice arena or ten station sporting clay course. This trip is excellent for beginner and pro outdoorsmen alike.
Heli Fishing- Minturn Anglers is proud to offer a one-of-a-kind fly fishing trip that will allow you to fish our incredible private Colorado waters in the most exclusive and amazing way possible. No need to travel to Russia or Alaska, instead travel in luxury via a Minturn Anglers helicopter to  pristine private trout waters. There is no better way to fish untouched Colorado water in solitude. See the beauty of Colorado like you have never seen it before. Take in stunning views of fourteen-thousand foot mountain peaks and panoramic valleys; you will be in awe before the fishing begins, because of  the wildlife surrounding you.
303 gon fishin'
Our guides: Anthony and Tom
Our trip: Walk and Wade
Why it was awesome: Once we were fitted for waders and boots, we were taken out to a private ranch where we parked our trucks and hopped aboard a Can-Am to scale the mountain to the private lake where our fly fishing trip would be. While scaling a bumpy mountain trail in a roofless cameo machine was a bit terrifying, it was exhilarating, and something I would recommend to anyone wanting a fun, unique experience. Our guides taught us the ropes, or lines if you will excuse the pun, and we took to the lake to try our hand at catching some fish ourselves (last pun, I promise).
We reeled in a couple of winners, but in true sportsman fashion, practiced catch and release and sent our slimy friends back out to swim. Learning to cast is a lot harder than it looks, but by the end of the day I was confident I was going to catch one all by myself. With five minutes left on the lake I made a fourth quarter catch, and began to pull it in. We "danced" (fishing term for pulling a fish in) but he got away right at the shoreline. I'm sure it was probably the biggest one in the lake, or at least that's what I'm going to say when I tell the story on first dates. There's plenty of fish in the sea right? (OK that was really the last pun, I swear.)
A picture is worth a thousand words; here are some of our favorites from our walk and wade trip.
This slideshow requires JavaScript.
Why I would recommend it: Minturn Anglers made our trip safe, fun, and extremely unique. I am a Colorado native, and I have never done anything like it before. They were patient with beginners and saw to it that we were always conducting safe practices. Even though we were getting muddy, everything was first class all the way.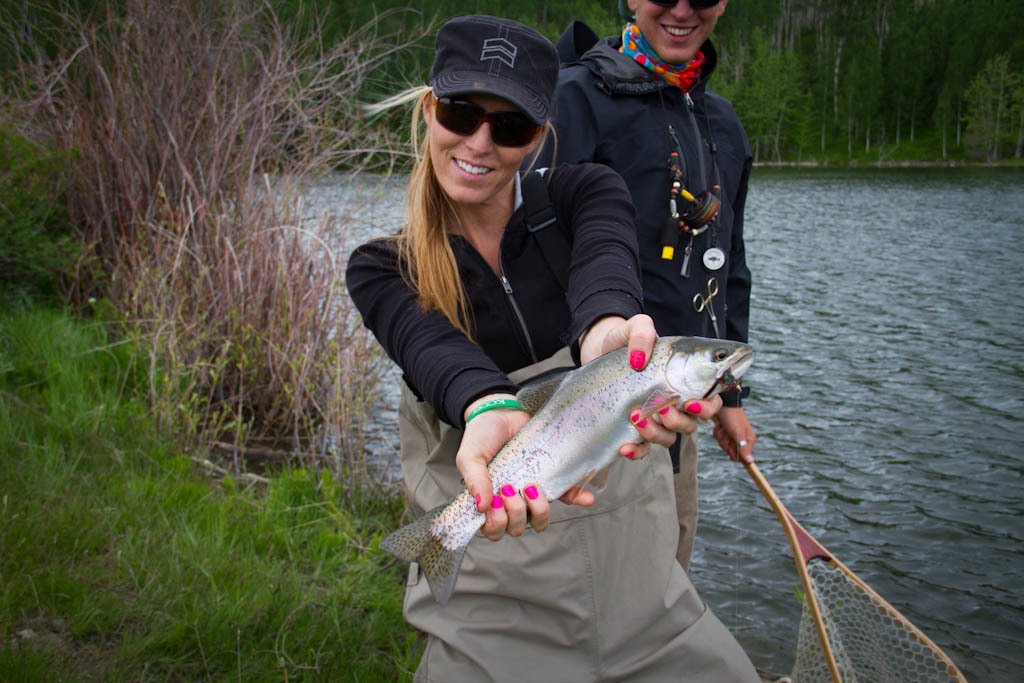 So what are you waiting for? Get out of Dodge, or at least Denver, and get up to Minturn.