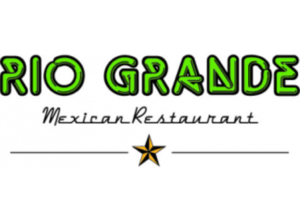 What:  Beer Collaborations at Rio Grande Mexican Restaurants throughout Colorado

Where:  Too many to list here.

When:  Monday thru Friday, opens at 11:ooam.  Closing times vary.

Pros: An innovative effort that supports the local brewconomy

Cons:  Beer availability limited by location and for a limited time only.

When I received an email from the people at Rio Grande Mexican Restaurant, I'll be honest, I was confused.  While I am currently attending a culinary school and I spent almost two years sampling So-Cal Mexican food, it's not really my place on Beer Banter to talk about cuisine of any kind.  Additionally, they have something of a smaller bar selection outside of tequila, and so it's not the kind of place I usually go for story ideas.
But while the folks at Rio Grande do make excellent food, with great atmosphere and a fun service staff, they've been taking part in an interesting and innovative idea.   They've been working with breweries local to their various restaurants to make unique, signature beers for sale in their restaurants.  Each restaurant features a beer on tap made by a local brewery as a special feature, showcasing the abilities of that particular brewery and its relationship with the Rio Grande.  I met with Jeff Volkman, an all-around booze connoisseur and manager at Rio Grande, to share a pint and discuss this new idea and the philosophy behind it.
"It's cool to go wild a little bit." –Jeff Volkman
"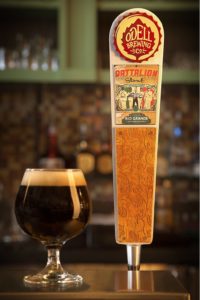 Making these brews was kind of controlled chaos," he told me as we sipped the R&R MPA, made by Renegade brewing in Denver.  The brewers, upon realizing that they could make just about anything they could dream up, starting shooting for the moon.  "We had to keep them reined in a tad.  But it's cool to go wild a little bit."
And go wild they did, with the Fort Collins Rio Grande sporting a Blood Orange Wheat by Coopersmith beer called Rio Trigo, and the Denver location boasting the aforementioned "Mexican Pale Ale."  Other locations will feature creations by Odell's, Lone Tree, Wiley Roots, Sanitas, Grimm Brothers, and Fate breweries.  R&R was the only brew I was able to sample, but they've created a fan, as I plan to visit the other locations in order to sample them all.
"I was worried [when we first started brewing] because you never know," Jeff said.  But his confidence seems pretty strong now, as we discussed the nuances of the new beer, and he shared his abundant knowledge of booze in general.  It may seem odd for beer geeks and suds junkies to imagine finding great beer in a restaurant best known for its margaritas, but this one absolutely delivers.  It's a program that I find absolutely fascinating, and hope it encourages other local restaurants to reach out to brewers in order to bring us a wider array of unique brews.
"Part of our philosophy is 'love thy community.'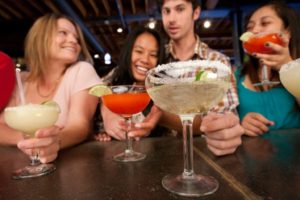 This collaborative effort is part of a large program of cultivating the communities around Colorado.  "We wanted to take a tight-knit community and bring it even closer together," Jeff said.  And though they're still deciding where this program might lead in the future, one thing is for certain–the breweries will be local.  "Part of our philosophy is 'love thy community.'  That's why we try to give back as much as we can.  We try to buy local and support the local economy.  This, I think, takes it one step further."
I've reviewed Renegade's work in the past and was really excited to be at it again.  Its somewhat cloudy golden-yellow coloring is deceiving, as it's refreshing enough to be a beach beer.  It brings a recipe similar to a Mexican lager, but is brewed using traditional ale yeast.  This gives it a lightness that I like in something fizzy and yellow, but a complexity brew dudes will enjoy.  The El Dorado hops give it a crisp, refreshing bite countered by a sweetness from the inclusion of agave nectar.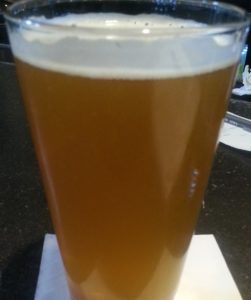 The only downside is that they only brewed 30 barrels worth of R&R, and when it's out, chances are it's gone.  "I think the idea of a rotating handle is really cool," Jeff said.  The future of R&R and the other collaboration brews depend on how well they're received, but Jeff is looking forward to something new.  Though it's still in the idea stage, he hopes to try a stout or a porter with Mexican chocolate for winter.  If the idea is a success, they hope to bring other breweries in on the action.
If you're anywhere near a Rio Grande location, get out there and support this program.  Not only is it  innovative, it supports local breweries and aids the craft brewing industry in Colorado, and it could potentially lead to other restaurants following suit.
But most importantly, these beers are great.  And I want more.
Photos courtesy of Odell's Brewing Co. and the Rio Grande Mexican Restaurants