What: Boulder's newly opened Volta offers a Greek-inspired brunch with food, drinks and atmosphere that bring a bit of the Mediterranean to Colorado.
Where: 2480 Canyon Blvd, Boulder, CO 80302
When: Sunday 10am-2:30pm
Special: Get an intro to Volta with the Sunday Brunch for Two ($42) with 2 organic mimosas, 2 egg dishes, Loukamades (Greek doughnuts) and Greek Coffee for 2.
A trip to Greece would be tough to fit into a three-day weekend, but you can get a taste of the Mediterranean at one of Boulder's newest restaurants, Volta. For owners Eleni Deering, a Greek native, and her husband Jon, a seasoned Boulder-based sommelier, Volta is a way to share their passion for both the culture and industry that has inspired them both. With a commitment to hospitality and using fresh, locally sourced ingredients to create a seasonally changing menu, this restaurant is an ideal stop if you're looking for a mini-escape this holiday weekend.
Highlights from Volta's brunch include:
Décor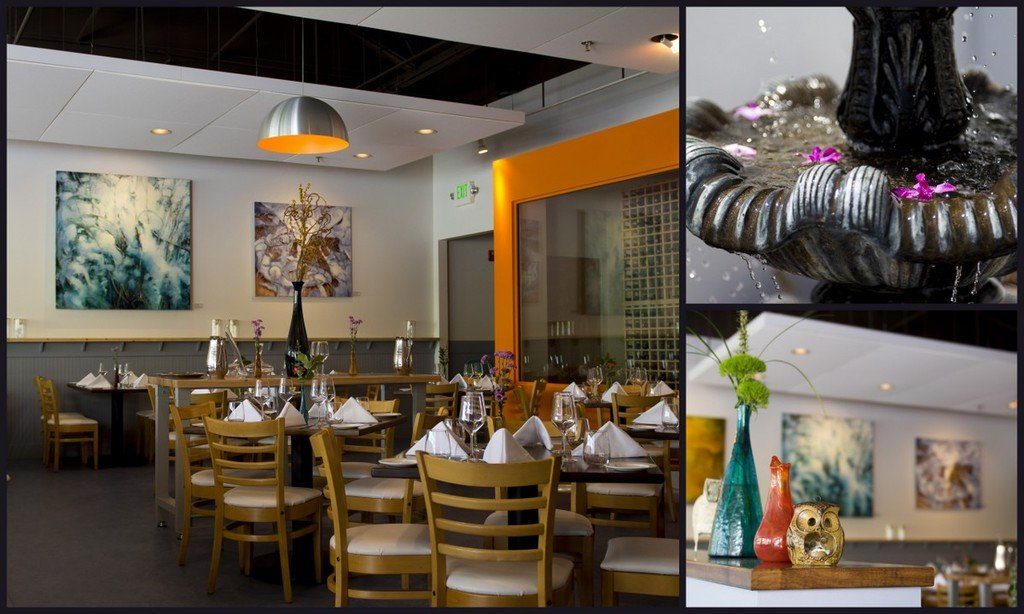 Located in a more commercial area of Boulder (in the former Alba space), Volta is bringing some new energy to The Village Shopping Center. Elegantly set tables, a rotating collection of local art, and a patio that features a flowing fountain and brightly tiled fireplace invite you to slow down, relax, and get lost for a while in the calming hues of Greece.
Beverages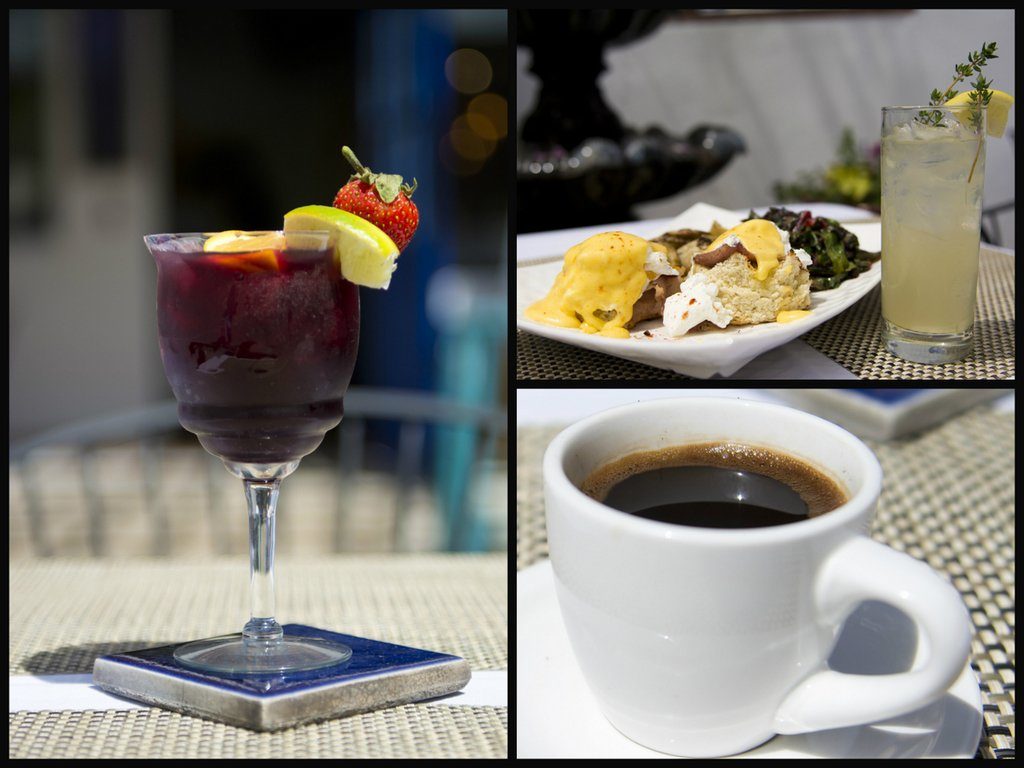 While they have the requisite Mimosa and Bloody Mary, Volta also has some unique selections to choose from to quench your morning thirst. Coffee lovers should go for a cup of the antioxidant-rich Greek Café ($3), a sweet blend of Greek and Ethiopian beans ground into a fine powder and boiled with sugar. The perfect patio-sipper, though, is the Adult Thyme Lemonade ($8), a lightly herbaceous drink that I wish they sold by the gallon.
Eats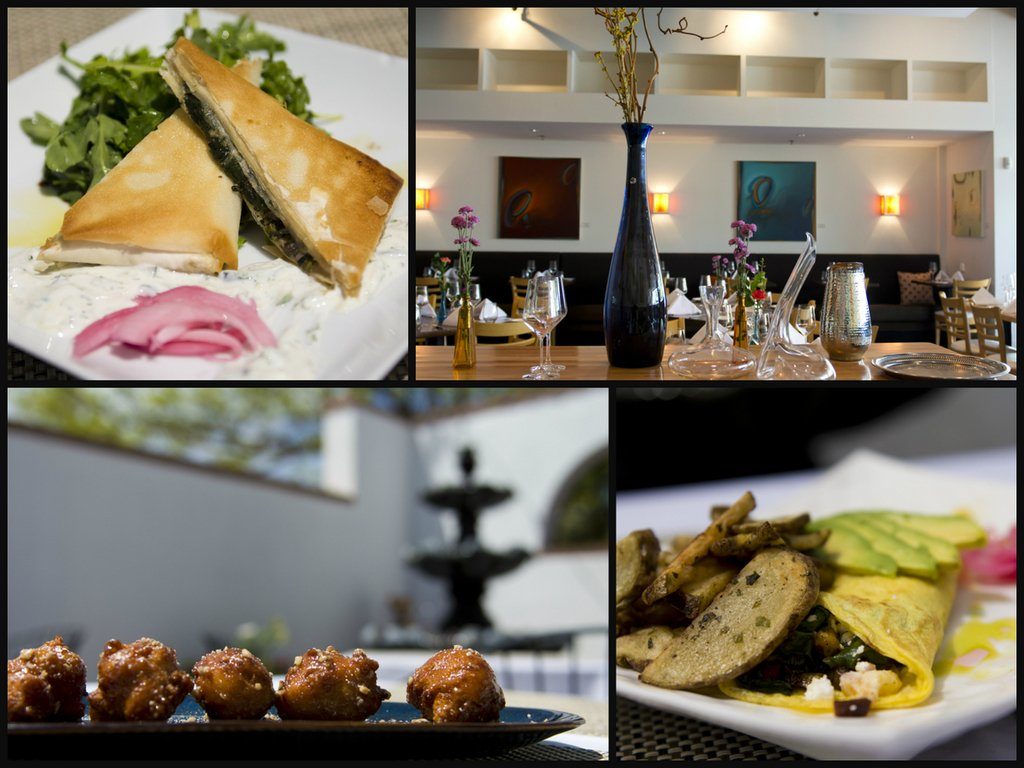 I've eaten a lot of brunches in the past year, so it's always a treat to try a restaurant that brings something different to this mid-day meal. Volta does just that, though not by pushing boundaries. The food here is comforting and highlights the Greek culture's penchant for eating "close to nature," as Jon Deering explained.
The honey-covered Loukamades ($6), a doughnut-like dish that is traditionally served for dessert, is an indulgent start to the meal. For something lighter, try Volta's spot-on Spanikopita ($10), a popular Greek dish of spinach and feta in paper-thin phyllo dough. Entrées include go-tos like the Omelet of the Day ($12) and Eggs Benedict ($13) with a lemony hollandaise, as well as Greek dishes like Chicken Souvlaki ($12) with cool, creamy tzatziki and Spiced Ground Lamb Skewers ($13).
No matter what you choose from Volta's selections, the owners and staff are open to feedback and enjoy getting to know their guests so that the brunch menu, like the rest of Volta's offerings, can evolve as this new restaurant continues to experiment and grow.
All photos by Adam Ripplinger