Spring is officially upon us and with warmer weather comes the time where you can finally unpack your spring and summer wardrobe. No more hiding your legs, covering up with a coat, or wearing all black – because this spring is about color, patterns, and cropped clothing.
Here are 5 items to get NOW for spring: 
1. The crop top. 
Some of us are afraid to show a little midriff. Either we grew up thinking it was a little slutty to show your tummy, or we're just not comfortable with that part of our bodies enough to show it to the world. But the crop top os designed to actually make you look thin, even without showing too much. Pair this For Love & Lemons crop top with a high-waisted skirt and you'll be on-trend, ready for the hot temps, and feeling fab.
2. The summer bootie. 
If you're like me, boots aren't just for the winter to get you to your car without falling on your ass. I love boots and it's impossible for me to lock them away during the spring and summer. Thankfully, we don't have to stop wearing boots just because we're showing our bare legs. To pull it off, search for a bootie that has some kind of cut-out. These Dolce Vita 'Harolyn' Booties are the perfect example. You won't get as hot, but it still gives you a rugged look and a bit of height.
3. A bold pattern.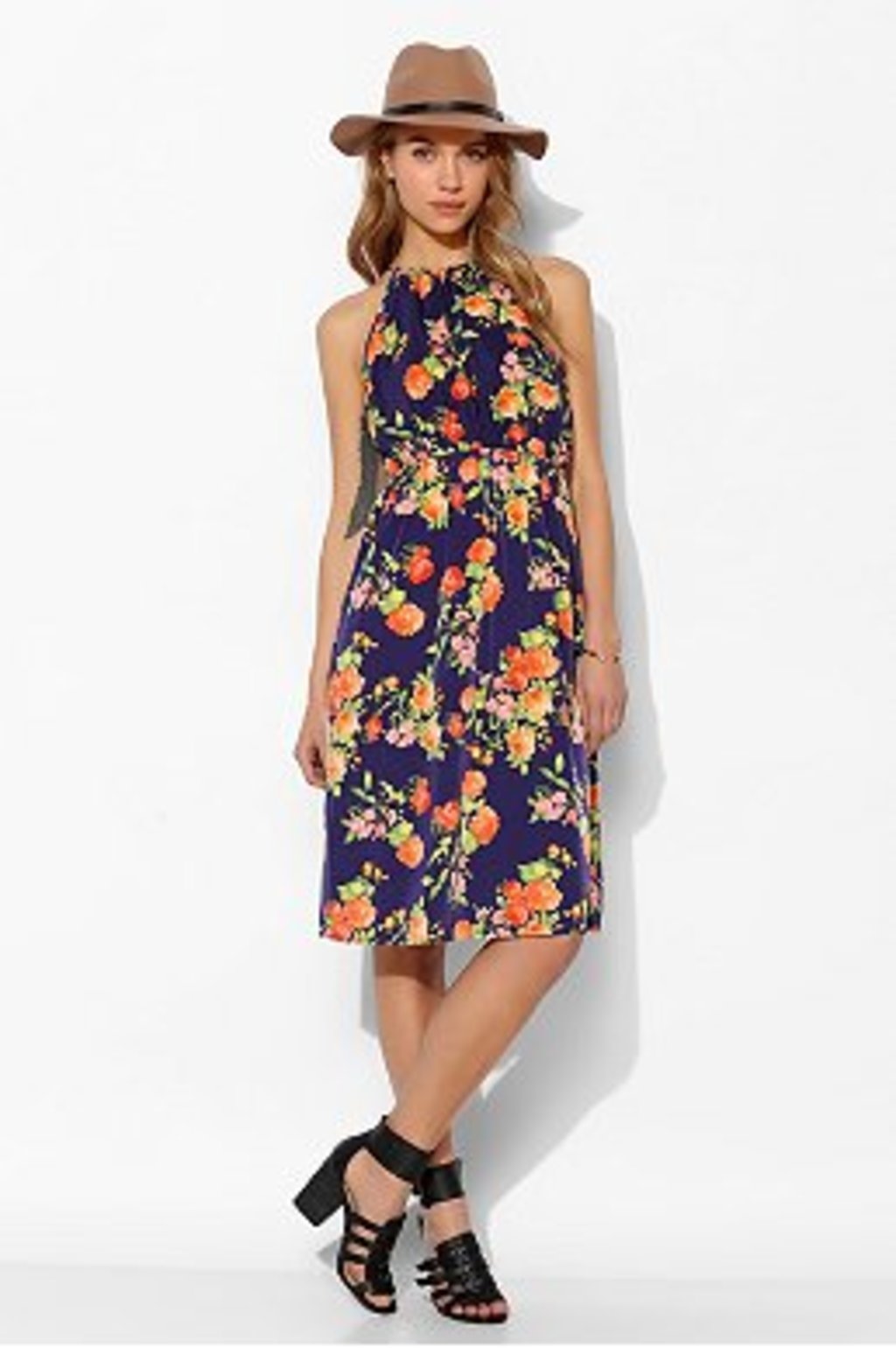 Yes, you can definitely wear bold floral patterns even when you're not at Coachella. The key is to finding something that bold, yet tame. The pattern can be as crazy as you'd like, but let that pattern do the talking instead of wearing something super tight, small, or ridiculous looking. This Pins and Needles Floral Halter Midi Dress is tropical and bright, but without the pattern, it would be a normal, plain dress. You don't want to overdue it, so something this is the perfect party dress. Or festival, if you're headed to Coachella weekend 2.
4. A mix + match bikini. 
When I was little, I used to mismatch my outfit pieces on purpose to make my mom mad and embarrassed. But nowadays, it's cool – especially when it's in swimsuit form. Urban Outfitters is a great place to start. The high-waisted bottoms are definitely in again this year, but mix patterns, colors and shapes. Plus, if you're in a hurry, it doesn't matter if you grab a matching top and bottom. You'll look more interesting and will stand out against all the two-piece black, boring bikinis. Say that five times fast.
5. An everyday bag. 
Summer is all about grabbing your swimsuit, a packed lunch, a floppy hat, and not worrying about little things like changing out your handbag based on your outfit everyday. I love this Lampion Satchel from Anthropologie because it's big enough to hold everything I need for a day in the office as well as in the park, but it can go with practically anything you're wearing. It comes in silver or copper and you can throw it across your body and get on with your day.