What: A new brunch menu at from this popular Highlands restaurant that focuses on sustainable farmhouse cuisine (not to mention those in-house cured meats).
Where: 3316 Tejon Street
When: Saturdays and Sundays 9:30am-2pm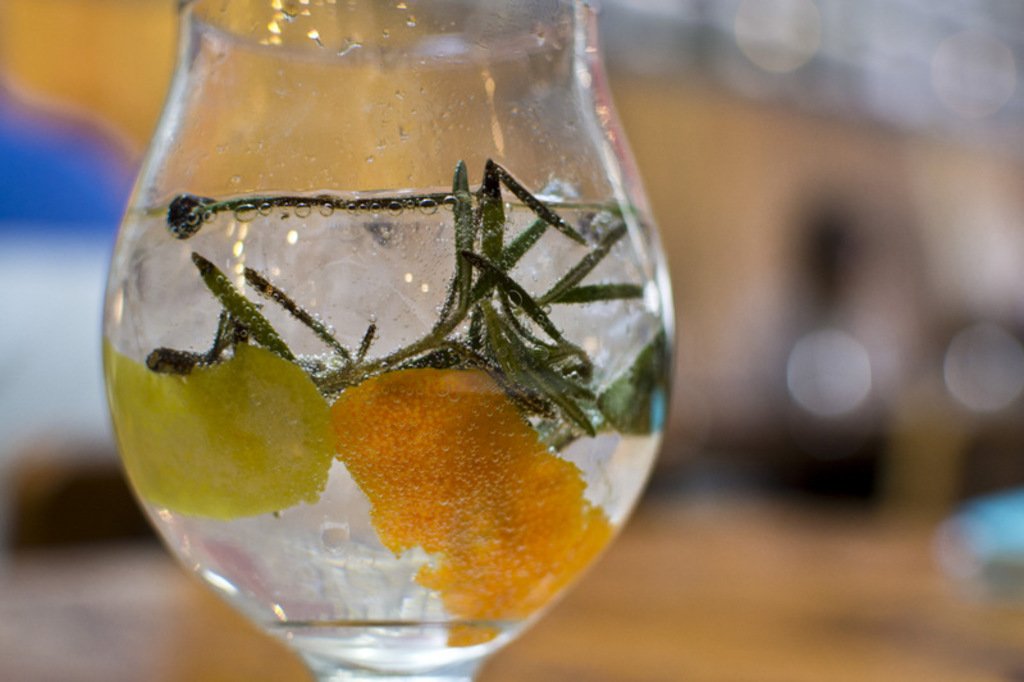 Pros: The atmosphere is a nice mix of rustic and trendy with touches like the open kitchen, curing room situated proudly in the dining area, and the chairs made from heavy, butcher-block like wood. But enjoying the space is secondary to the appeal of the refined comfort food coming out of the always-busy kitchen.
Cons: This is a straightforward brunch; there's no theme and no bottomless cocktails. But the food is the star here, no gimmicks needed.
Since opening last year, Old Major and its Chef/Owner Justin Brunson have brought carnivorous delights to the Highlands. Now Brunson and his staff are bringing their butchering and curing skills to brunch with a newly launched menu filled with brunch classics made with care, local ingredients, and attention to detail.
The perfect start to a meal here begins with a Grey Goose Bloody Mary ($9). You get to choose your garnish, but at Old Major, the no-brainer choice is the meat stick for a small taste of the house-cured meats. If you're looking for something lighter, the Tanqueray and Tonic ($8) with fresh herbs is a bubbly easy-sipper for spring.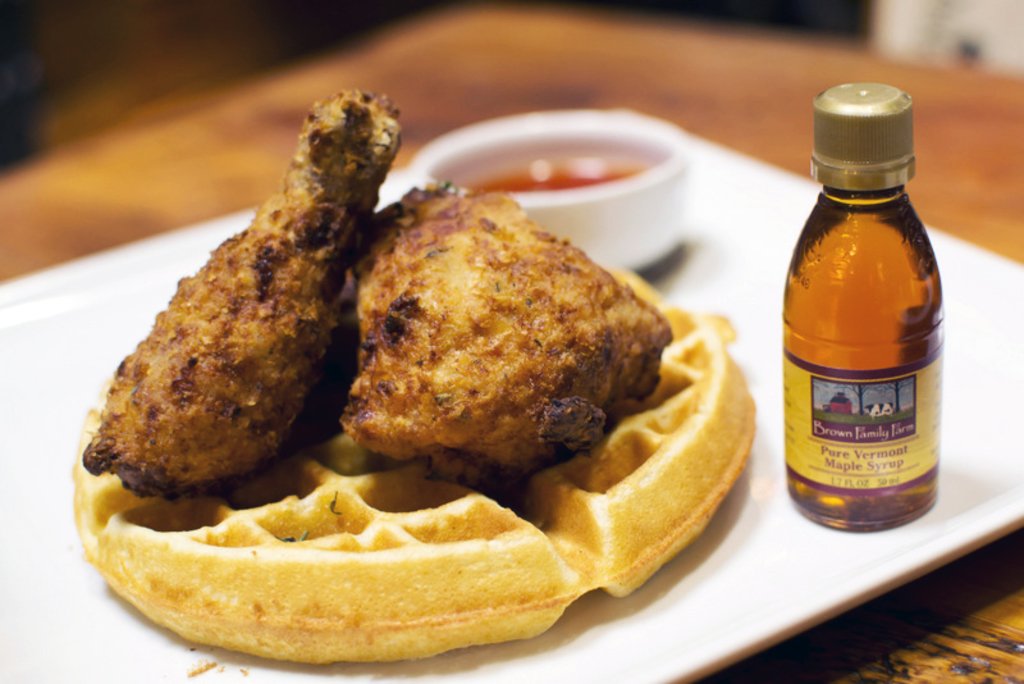 The food here is simply listed on one page, but that doesn't make ordering any easier. For a taste of what has made Old Major a culinary destination in Denver, the Pork Breakfast Burger ($13) is a good place to start. With ground Duroc pork, Denver Bacon Company bacon and a fried egg on top, this burger has everything you crave in a hangover cure. And the pork fat French fries served alongside are the kind of added bonus I wish all my meals came with.
Old Major also offers their take on Chicken and Waffles ($14), a dish that seems to now hold a place on almost every brunch menu around Denver. But Old Major manages to make their version stand out by just doing it right. Juicy chicken, crisp breading, a classic waffle, and the star, a Sriracha honey that gives the dish the perfect spicy-sweet kick.
As much as meat and Old Major have become synonymous, there are also a few meatless options at brunch that manage to stand out like the Three Egg Omelet (Market price) with seasonal vegetables. It was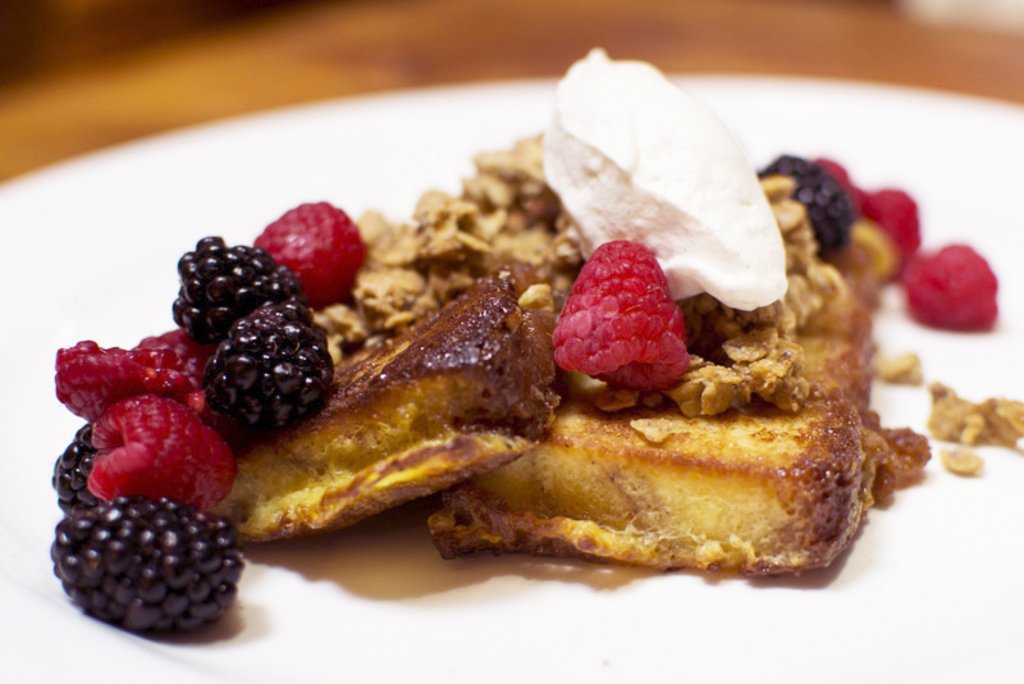 the lone sweet option, though, that had me clearing my plate. The Monkey Bread French Toast ($11) is as indulgent as it sounds with the brown sugary bread topped with crunchy granola, fresh fruit and vanilla-specked whipped cream. And as a Vermonter who has spent my share of time in a sugaring shack, the tiny bottle of real Vermont maple syrup served alongside had me smiling while I spoiled myself with this brunch treat.
While Denver is home to plenty of the "keep the party going" kind of brunches (DJ's spinning in the corner, time limits to dissuade over-imbibing diners), Old Major has brought brunch back to its roots as a relaxing weekend meal experience. This is the brunch I'd make for myself at home- if I had a full staff behind me and all my friends were local purveyors of all things delicious. But instead of stalking the employees of Denver Bacon Company, I (and the rest of Denver) can just grab a table at Old Major for brunch.
All photos by Adam Ripplinger