What: The chance to have a front row seat as Chef Tom Coohill prepares a custom multi-course meal with the season's freshest ingredients.
Where: 1400 Wewatta St
When: Monday-Thursday 5-9pm, Friday & Saturday 5-10pm
Cost: There are three options:
5 Courses  ($65/person, $100/person with wine parings)
7 Courses ($95/person, $140/person with wine pairings)
10 courses ($120/person, $180/person with wine pairings)

When you reserve the Chef's Counter at Coohills in LoDo, you're in for a unique fine-dining experience that shows off the best of the season and gives you the chance to experience a meal that is individually created for you as you watch. If you're going to opt for an upscale meal, this is one that should be experienced. Here's a breakdown of what you can expect:
The Space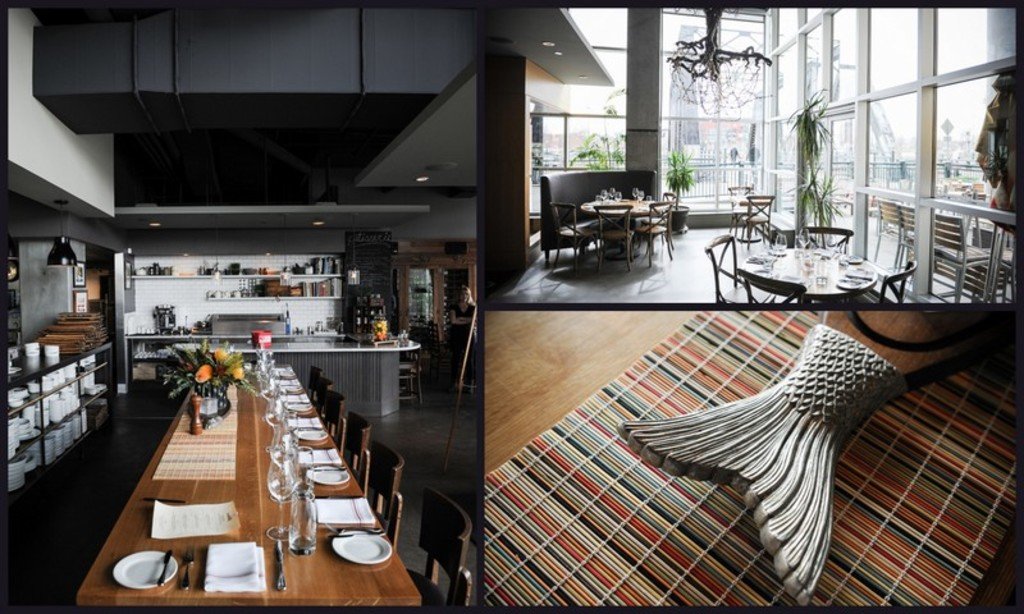 Coohills is all about the special details. Sometimes quirky details like the twisted-branch chandelier, the bread oven in the open kitchen and brightly colored fresh flowers all come in a sleek, modern package. Open and light, it's easy to relax and settle in for your meal at this restaurant.
The Experience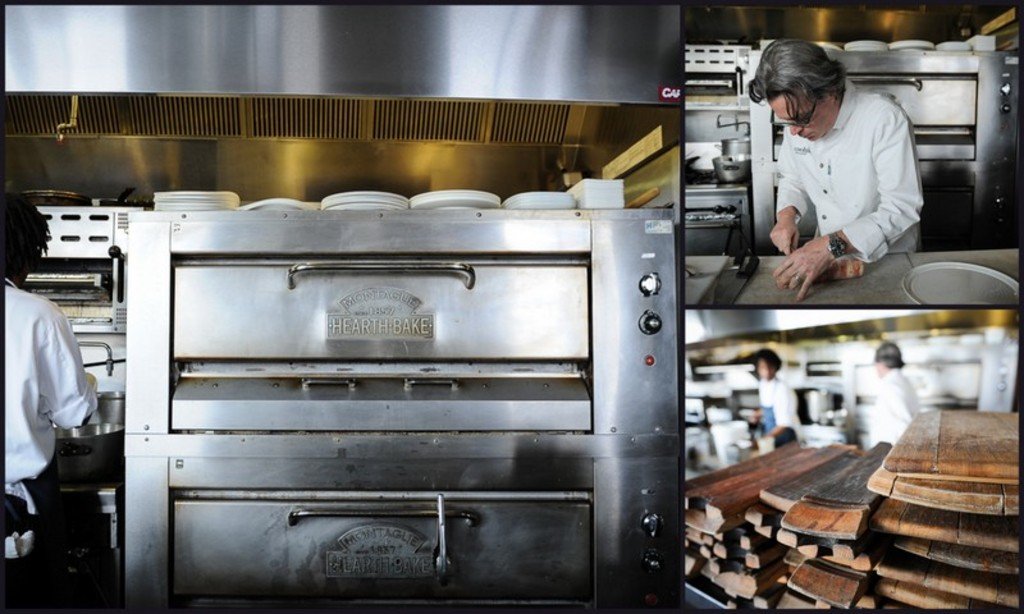 Sure, there are plenty of great meals to be had in Denver. But most don't get delivered to you course by course by the Chef while you sit back, relax, and watch the action in the kitchen as your meal is created.
And created it is. This is a tailor-made meal. Don't like snails? Then you won't get them- although I wasn't really sure if I liked snails or not when Coohill suggested them at my Chef's Counter experience. The verdict? I do now.  Want to ask Chef Coohill if he thinks you might like snails? Do it. The interactive quality of the experience here is a highlight. Coohill and his staff were accommodating and attentive throughout the meal and are open to any special requests.
The Food (and Booze, of course)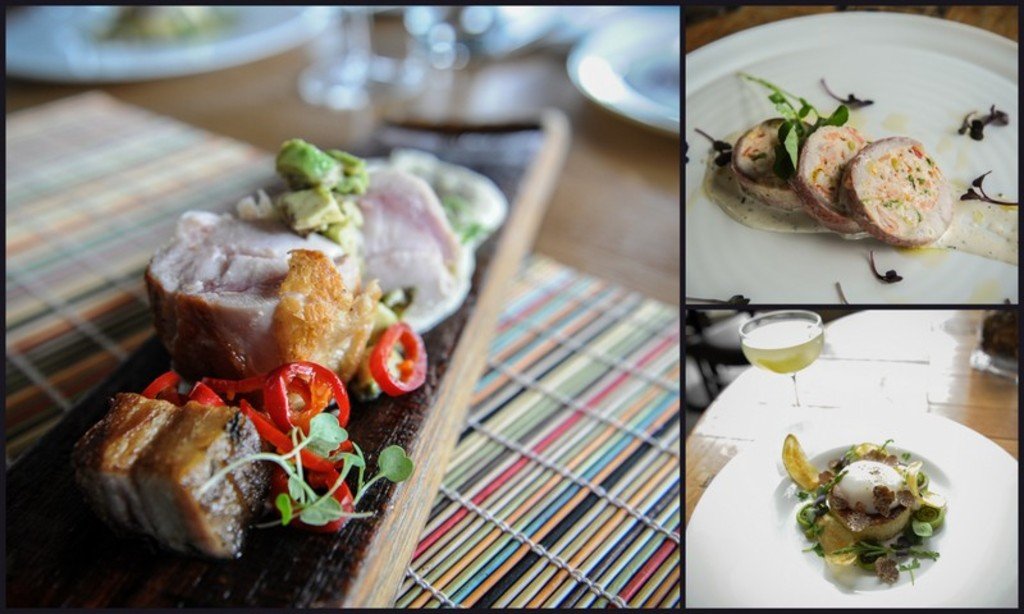 Coohill is known for his French-influenced cuisine, and that is true of his Chef's Counter meals as well. Coohill's cooking is also shaped by a love of using the freshest possible, locally-sourced products and experimenting with ingredients and methods of cooking. Right now you can expect some sous vide preparations and light, spring ingredients like ramps, asparagus, spring peas and halibut.
The wine paring option is basically a must (what's a memorable meal without a little booze?). Each selection enhances and harmonizes with the course, with enough unexpected choices to keep the meal exciting. Sometimes other cocktails will be thrown into the mix as well- tequila with dessert, anyone?
The Chef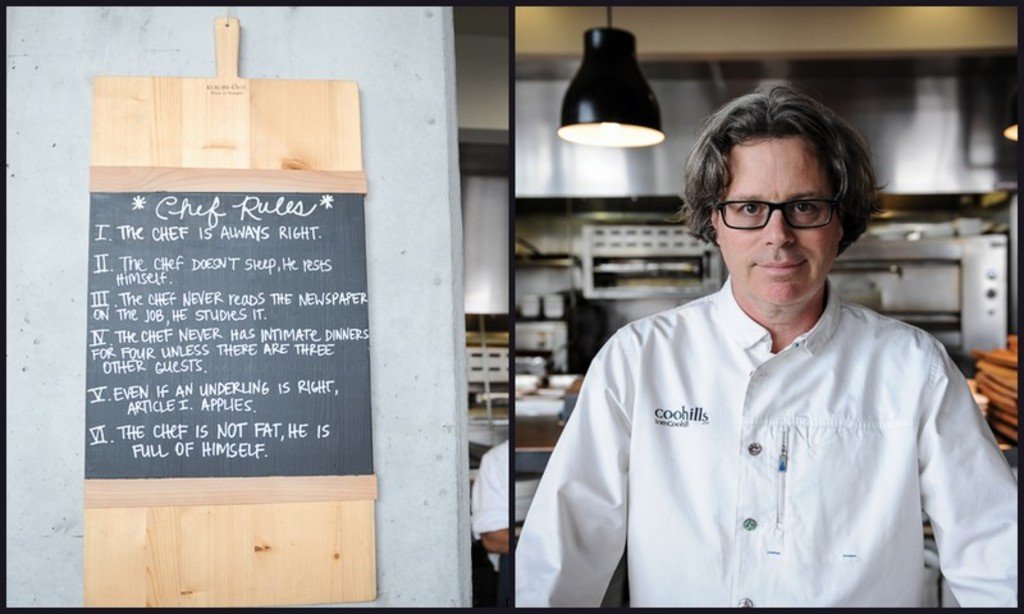 What really makes the Chef's Counter experience at Coohill's stand out is the fact that Tom Coohill just really loves cooking. Even after doing it professionally since he was 17. The food that he serves at these custom dinners show off his enthusiasm for the creativity that great cooking demands and his experience means that the results are much more refined than your average kitchen experiments.
Trained in France under master chefs, Coohill then owned two popular Atlanta restaurants before relocating to Denver and opening Coohills' in 2011 with his wife and co-owner of Coohills, Diane.
Despite his weighty resume, Coohill is anything but pretentious. He is, however, a big fan of Rush with a great sense of humor who still likes to play with his food. So clear your schedule for a couple hours (or more if you go for 10 courses, which you should) and take a seat at the Chef's Counter.
All photos by Glenn Ross