What: The Tea Bar by Teatulia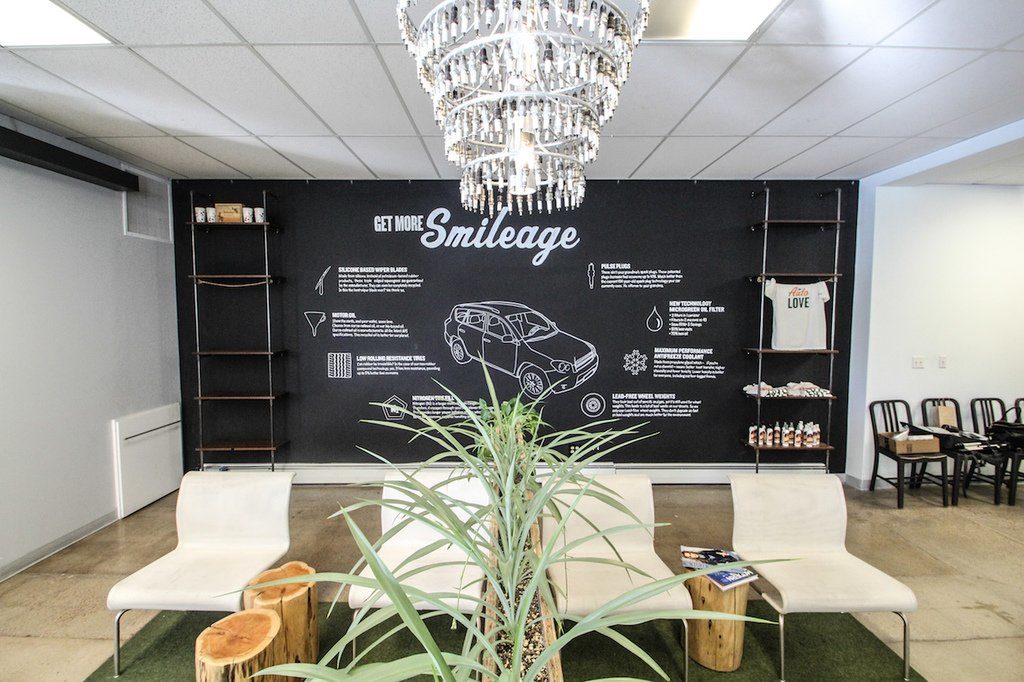 Where: 2900 Zuni Street – The Highlands
Pros: Even if tea ain't your thang – they serve coffee as well. You can also get a tune up in the garage next door while you sip your tea in their inviting cafe.
Cons: Changing coffee lovers to tea lovers is not an easy feat – but this little powerhouse has the means to change minds.
Sandwiched between the Green Garage and Mamahood in The Highlands, The Tea Bar is successfully bringing together two opposing worlds.  The world of tea and the world of coffee.  Born of a need to bring really good tea to Denver (without forgetting about java lovers) with a focus on sustainability and pureness. The Tea Bar offers Teatulia Teas which is directly brought to the consumer from Bangladesh.  No middlemen and no layovers in warehouses. Plus everything from the packaging to the teabags is designed to be sustainable.  Can you imagine getting your daily caffeine dose AND doing your part to save the planet?
I was invited into Tea Bar to participate in a "cupping".  Think wine tasting but with tea and a spoon.  Yes, you slurp (like your mother told you not to do) tea from a spoon.  Whether you are "tea-curious" or a full on "tea-geek" I suggest everyone expand their knowledge of tea and engage in this somewhat offbeat practice.  Chris Olsen, Director of Marketing and Jazmine Polite were both on hand to walk us through the process explaining that the proper amount of time to steep a cup of tea is about three minutes and you should never use boiling water.  Low and behold, I have been doing it wrong for years.  Starting from mild to more full flavored we sampled our way through at least a dozen incredible teas.
And don't forget their tea sodas. In case you're in the mood for a cold fruit infused fizzy glass of tea heaven. And for those looking for something a bit harder – local restaurants like the Kitchen are using Teatulia teas in their housemade cocktails and syrups. You can catch rotating cocktails all around town and keep an eye out – summer is coming – and I fully expect to see more restaurants picking up the trend of tea cocktails or as I'm calling them tea-tails.
If don't have time to stop by Tea Bar you can find these delicious teas in Whole Foods and Target. This brand is taking off – get em' while they're hot.
All photos by Ryan Murphy