If you haven't heard, 2014 is the "Year of Colorado." The Broncos played in the SuperBowl ('nough said), we had the biggest turnout of 4/20 ever and Trader Joe's opened three locations – so far.
It's only the middle of April and our beautiful state has already had an influential year, but spring and summertime is the best time of year for Colorado. Yes, it's debatable because of the recently ended ski season, but summer here is full of Instagram-worthy weather, notable concerts and a hell of a lot of outdoor fun.
If you're not sure what to do this spring and summer, we've gathered plenty of events to go to, hotspots to visit and adventures for you to go on. This is definitely the year of Colorado and once again, we're about to show you why.
10 things to cross off your Colorado bucket list this spring + summer:
1. 303's Pool Parties + Poolside Fashion Series at The Breakers Resort
Sundays: June 8 // July 13 // August 10
Time: 11am – 6pm
The 303 Magazine Pool Party Series is a summer favorite among Denver's poolside party-goers. Cabanas, multiple bars, DJs and an amazing view of the hot summer days will be guaranteed each second Sunday of the month, starting in June.
Summer Poolside Fashion Series


Thursdays: June 26 // July 24 // August 28th
Time: 6-10:00pm
The first-annual Poolside Fashion Series will kick off the fourth Thursday of every month this summer, starting in June. Live music, entertainment, local charities and fashion will guide Denver's hottest as everyone watches poolside at dusk.
Join the 303 Magazine Pool Party Group for updates and exclusive announcements.
2. Colorado Rockies home games
There's nothing more 'summer' than sitting in the sun while holding a beer and watching the Rockies play a home game in Denver. Whether you get home plate seats or you're sitting in the rock pile, Rockies games are a traditional summer activity. Plus, the addition of the upper level right-field deck will make way for better dining and bar access at the ballpark. Check out the 2014 Rockies schedule.
3. A show at Red Rocks Amphitheater
Artists from all over the world dream of playing at Red Rocks Amphitheater in Golden. Why wouldn't we take advantage of the sound and scene there when the weather is nice and internationally-known acts like Ellie Goulding, Lana Del Rey and Skrillex come rolling in? Tickets sell out quickly, so buy your tickets now.
4. A hike at Hanging Lake in Glenwood Springs
Glenwood Springs is a haven of hot springs, plenty of pine trees and one of the most beautiful hikes in the midwest: Hanging Lake. With an over one-mile descent, Hanging Lake is quite a struggle for those who don't hike often but it's well worth the trek. At the top, an incredible waterfall awaits with breathtaking views of down below. Plenty of photo ops have been presented up here and we're sure there will be many more this year.
5. Local farmers markets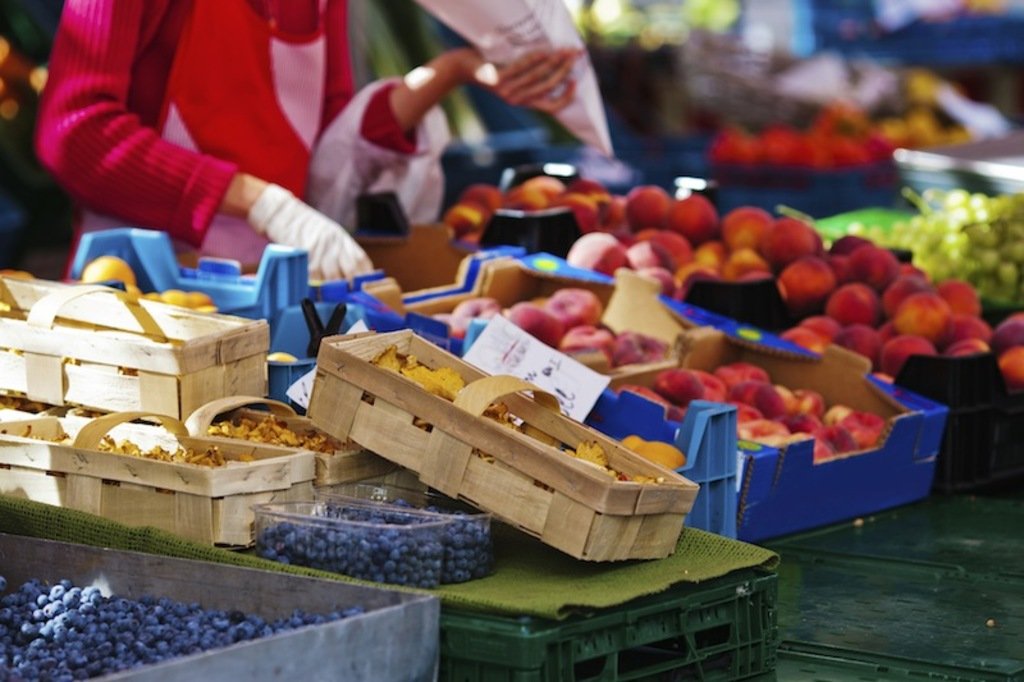 There's nothing like fresh produce during the summer. Palisade peaches, local cherries and Olathe sweet corn are offered at numerous farmers markets throughout Colorado. One of 303's favorites is the Cherry Creek Fresh Market, which takes place at 1st and University at the Cherry Creek Shopping Center. It's open on Wednesdays from 9 a.m.-1 p.m. on June 18-September 24, and Saturdays from 8 a.m.-1 p.m. on May 3-October 25. See all of the Colorado Fresh Markets schedule HERE.
6. Denver Cruisers ride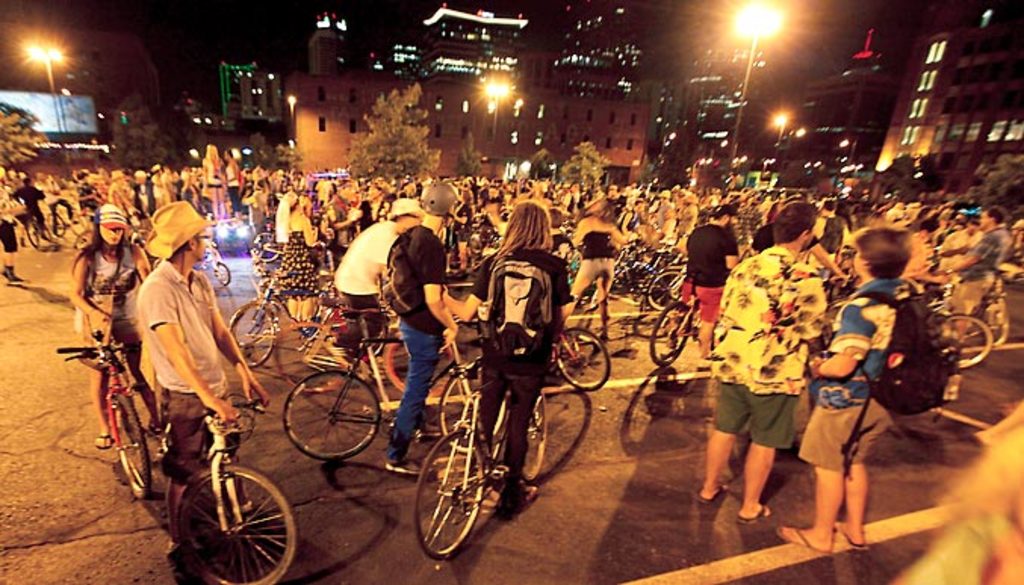 If you live in Denver, chances are that you own a bike – or two. Since 2005, Denver Cruisers has offered patrons of the city's streets a night dedicated to riding your bike, dressing up in costume and exploring the city with hundreds of others. There's a different theme each Wednesday night, starting May 14. Check out the schedule to see how to come prepared.
7. Rooftop dining downtown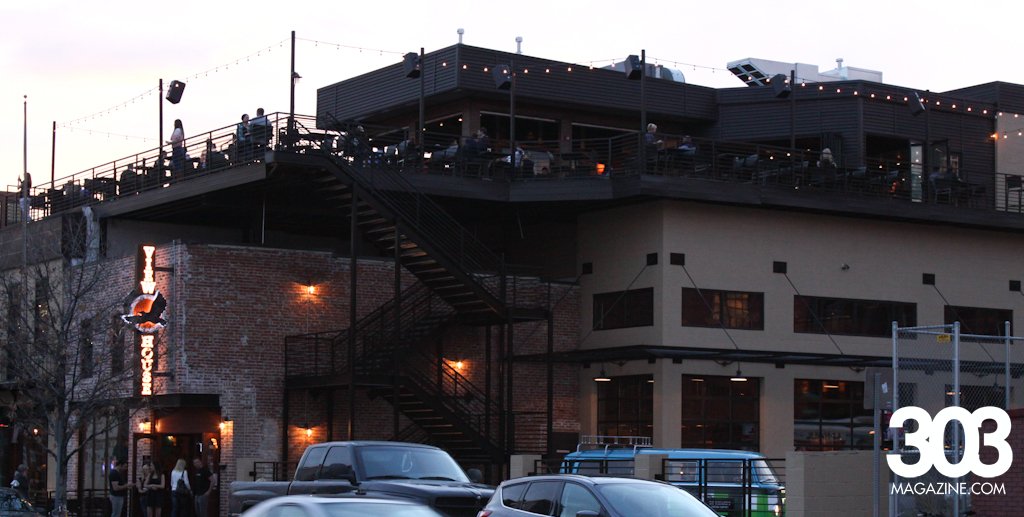 After a long day at the office, there's nothing like sitting on a rooftop downtown and getting some happy hour or brunch on the weekends. Denver offers some amazing dining with rooftop patios and Viewhouse Eatery, Bar & Rooftop is one of 303's favorites. American dining with a twist, this Market Street establishment has an endless view of the city and is open until 2 a.m. every night of the week.
8. First Friday Art Walk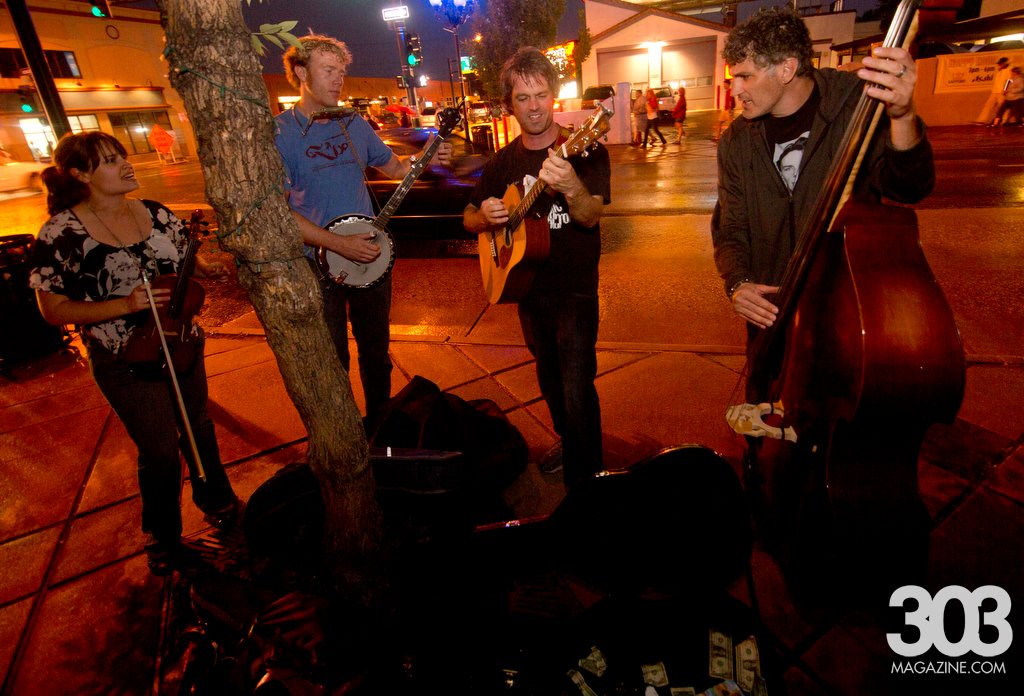 Fridays: June 6, July 4, August 1, September 5
Time: 6-9 p.m.
The Sante Fe Arts District is visited by 303 Magazine several times a month. We love the galleries, as well as the culture we run into on the First Friday Art Walk. Live music, entertainment, art and food take over as thousands of people walk the streets and check out each open gallery.
9. Music festivals in Denver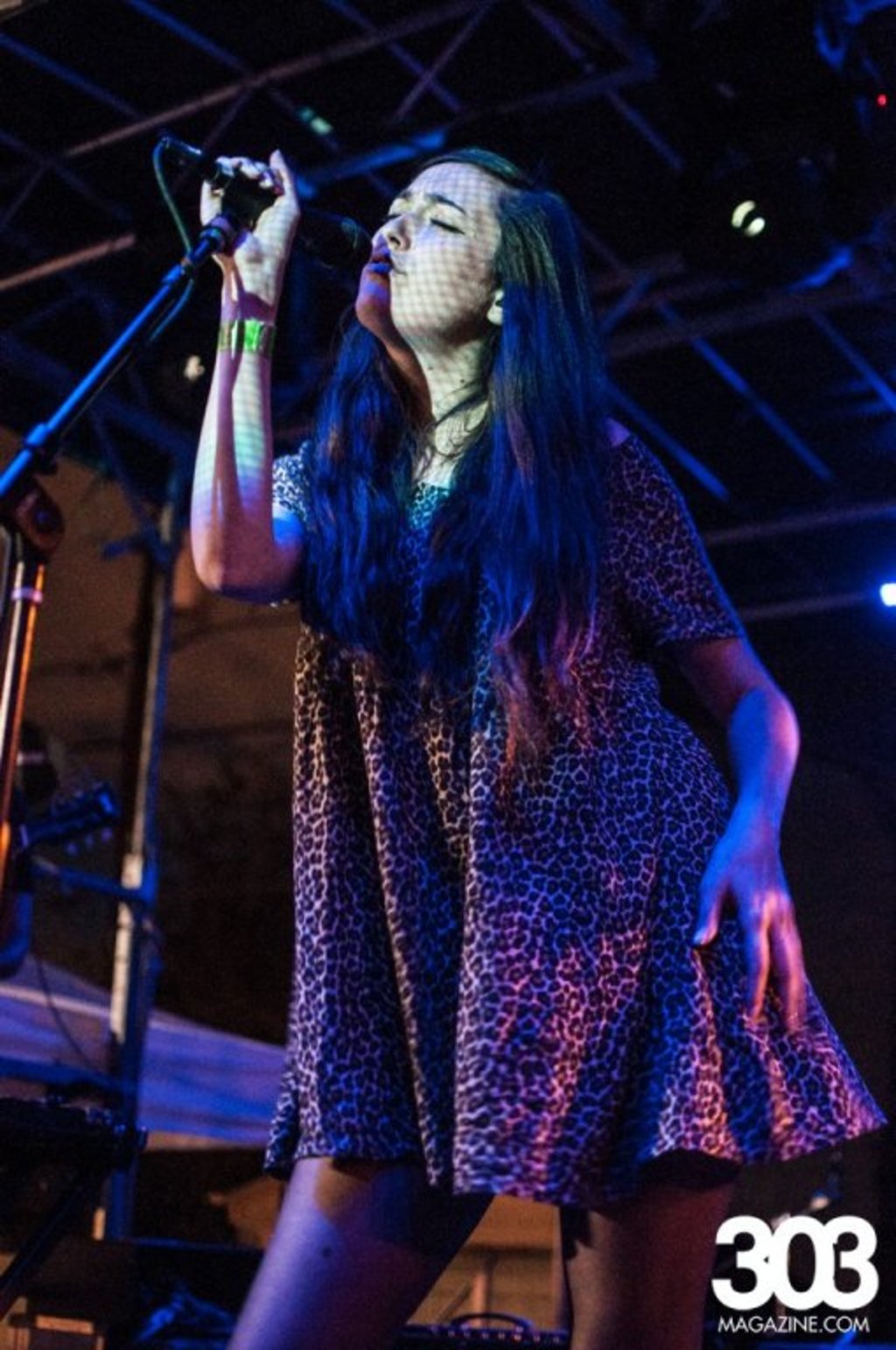 Every summer, the music scene in Denver blows up. It's surprising how many bands can squeeze into the streets of Denver all at once, but each of the festivals are worth braving the crowds, the hot weather and the running around. Denver Day of Rock is during Memorial Day Weekend in Skyline Park with five stages and 25 bands.  Westword Music Showcase will have 12 stages, 150 local bands and a few major national acts, taking place on June 21. The Underground Music Showcase  is July 24-27 and will have 400 bands performing on 20 stages on South Broadway.
10. A Taste of Colorado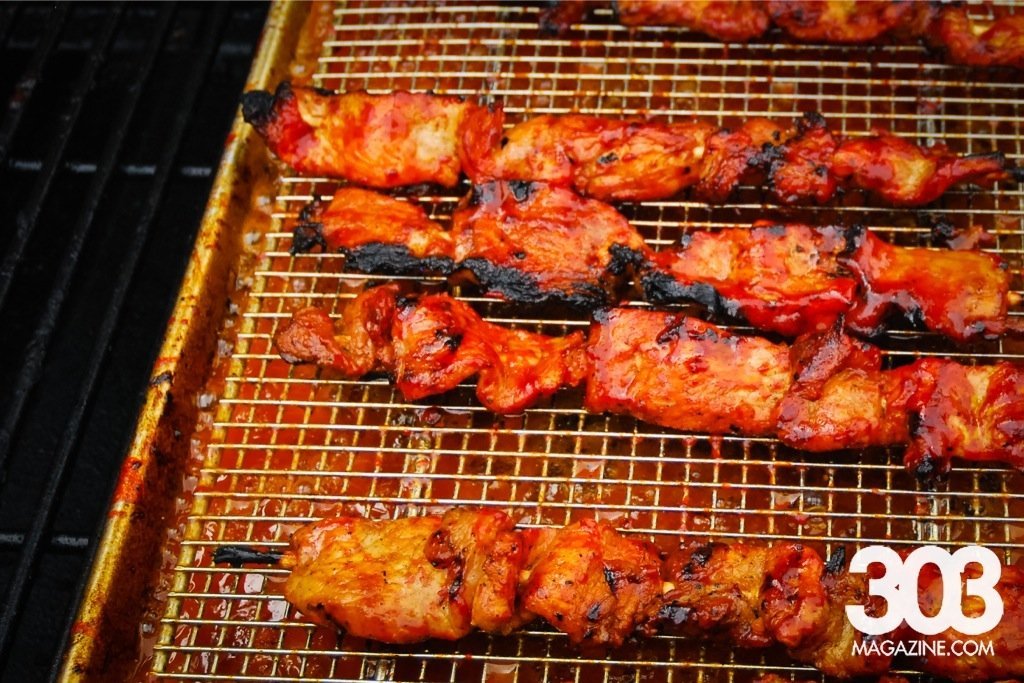 Civic Center Park 
August 29–September 1
We love our food in Denver. Since there are several favorite restaurants throughout the city, it's sometimes hard to choose which is your favorite. Wouldn't it be nice to taste them all at once? A Taste of Colorado is just that: a culinary experience where you can walk from table to table and experience over 50 restaurants and food vendors. Three days of food, beer, wine and entertainment – taste it all is just one weekend.