For over a decade the Swedish indie rockers The Sounds have rocked their way into the hearts of many dedicated fans and are returning to Denver for stop number ten of their North American Tour. In proper Denver fashion the group returns to the legendary Gothic Theater, where I myself have fled to many times to see this glamorous group of people perform. If there is one thing I know about The Sounds, it's that they turn up for a show and they make sure to bring you along for the ride. There is never a moment to miss with this group of hearty Sweds when they get going. The deep connection felt between the performers and the audience is unmatched by any other show that I have seen to date. They are amped to get out on stage and if you are lucky, they might even pull some lucky fans up there with them to rock out to their signature punky rock sound.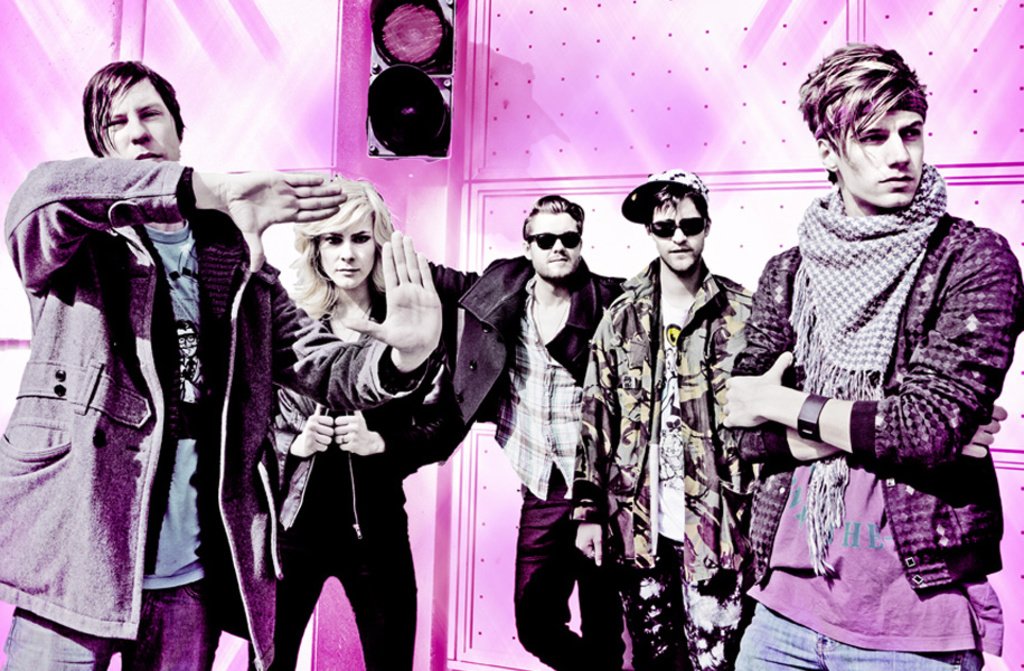 To add to the excitement of the release of the bands new album "WEEKEND" release that dropped back in October, Strange Talk joins the tour all the way from Australia. They are only sticking around for March 18th to April 8th. Strange Talk is joining The Sounds along with blondfire and GHOSTBEACH.
When asked about their album, keyboard/guitarist Jesper Anderberg stated:
"Weekend is more of a back to basics album. I was primarily looking for a groove when I started writing this album – a groove based on five members who have been playing music together for a long time. We weren't looking to overthink the song writing, and especially wanted to make it sound like we just hit the switch on the amps and just started playing the songs."
For the group, this album is more of a back to basics. It's a way for the group to get back to where they started with the music that they love to create. Singer Maja Ivarsson has also stated in several interviews that it is the fans she comes out to see. She really feels a connection with the crowd and really remembers their faces each time she comes back to a city. Their fan base has grown significantly larger in Sweden as the group has become so popular they can't go anywhere publically without being recognized. Their fan base in the U.S. is not as strong as the European circuit but I guarantee if you saw the group wandering around the 16th Street Mall, you would know they were true rock stars. I hope the group finds Denver as warm and welcoming as ever and that they return to us again soon.
Check out their latest album WEEKEND here.
Twitter
Instagram
Written by Alison Johnston at 303 Magazine