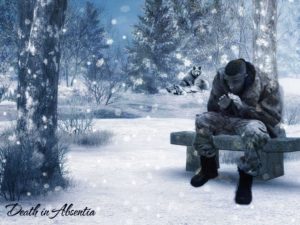 Devin Johnson aka V.I.X.I. Sancho is the newest face to the Denver rap scene. The MC hails from Ohio originally and landed in the Mile High City via Albany, Georgia. His sound is chock full of southern influences that we all know and love. V.I.X.I. (to be read as the Roman Numeral 17) Sancho is the persona Johnson has taken on after the split from his Georgia formed group "Loyal Breed."
Having acquired wild success with their movement "Boom A Lot," Loyal Breed was being touted in the south as the next big thing. Due to creative differences the group split up, setting V.I.X.I. on a solo mission to further define his image, loyalties and most importantly, his movement.
Now living in Denver, V.I.X.I. Sancho is working harder than ever to carve his own lane, promote his sound and stand out in a city known for its independent movement. A smart and thoughtful character, V.I.X.I isn't your typical MC. He takes his creative process very seriously and is a well-studied character. While influenced by artists like French Montana, Kanye West, Skeme and others, V.I.X.I. is about originality, authenticity and simply, good music
We sat down with V.I.X.I. Sancho to talk music, influences and being the new kid on the block.
Talk about who you are as an artist.
My name is V.I.X.I. Sancho, I'm more of a behind the scenes character. I love music and love to entertain people. I've been writing music for thirteen years. I'm 23 years old.
How has your sound developed?
My lyrics are more northern or Midwest because I'm from Ohio but my anger and my style comes from the south. People focus more on lyrics in Dayton, Ohio. I grew up around Roger and Zapp. Their studio was right across the street from my grandmother's house. I like a lot of soul and my words have a lot of meaning.
You know, everyone is rapping like the south. Even rappers from New York are sounding like the south.
I practice my progression with myself, most.  My music in Georgia was way more grimy. The people I was hanging out with was more rough so the lyrics were more rugged. After I really thought to myself, how can I rap and express me more. I pay attention to more detail around me. Living in Georgia the rhymes had to be representative of what was around me. I still didn't have the grasp of the concept of how to relate the music to exactly what was happening around me. Now, I'm more lyrical about reality.
How does it feel going from being in a group to just a solo artist?
It makes me go harder. When I'm working with myself I have to stay on top of the game because it's just me. It gives me more confidence because I have to perform the best on stage, have excellent music, all of that. Having the energy with the performance is what seals the deal for me.
Who are the performers you admire?
Lil Wayne in his early days. I like how Kanye puts his shows together but that's kind of out of the budget. I love Skeme's performance, who I just saw at The Gothic Theatre.
Why was the Boom A Lot movement so huge at the time?
In that area in that time, I was just getting out of high school, we were doing music really seriously. We ended up taking over. The song was huge with the kids and overall it took over the city. Til today, no artist there will outdo that song. There's so much momentum related to it. When I first heard about the hook we didn't really like it. Field Mobb is from Albany, Georgia. In that part, music is more slow and directed to the everyday struggle. This song was new, fresh, took everyone to another level. It wasn't the same.
How will you keep that momentum as a solo artist?
That southern momentum is in my heart. My lyrical content, a lot of energy and my originality is what keeps the process moving. I was listening to Earth Wind & Fire the other day. That keeps me in the process of always making a hit song.
How do you feel being new in Denver?
I feel good. I'm familiarizing myself with artists who are from here, like Trev Rich, Pries and some others. I know who the movers and shakers are. At the same time, I'm working on just making good music.  I'm going to be releasing new music in the very near future, just perfecting my movement and sound. I'm looking forward to new music, shows and just doing my thing.