New Orleans is a city that's known for joyous excess. Famous for food, drink, and music, it's the rare American city that has it all. Jazz and blues are just as much as part of the Big Easy as gumbo and Mardi Gras. So that said, the New Orleans Suspects are more than just a band from a city, they're band who's very DNA is coded with New Orleans. But the band is more than just musicians, they're funky ambassadors from planet 'Nawlins.
A New Orleans supergroup, consisting of members from that city's most famous bands: The Neville Brothers, The Radiators, and The Dirty Dozen. The band's saxophonist worked for over a decade as James Brown's horn director, further adding to the band's impressive pedigree. The New Orleans Suspects formed in 2009 after a fruitful jam session at the famous Oak Street bar the Maple Leaf. The band released their first album, New Orleans Suspects, in 2012 and a live album Caught Live at the Maple Leaf later that same year.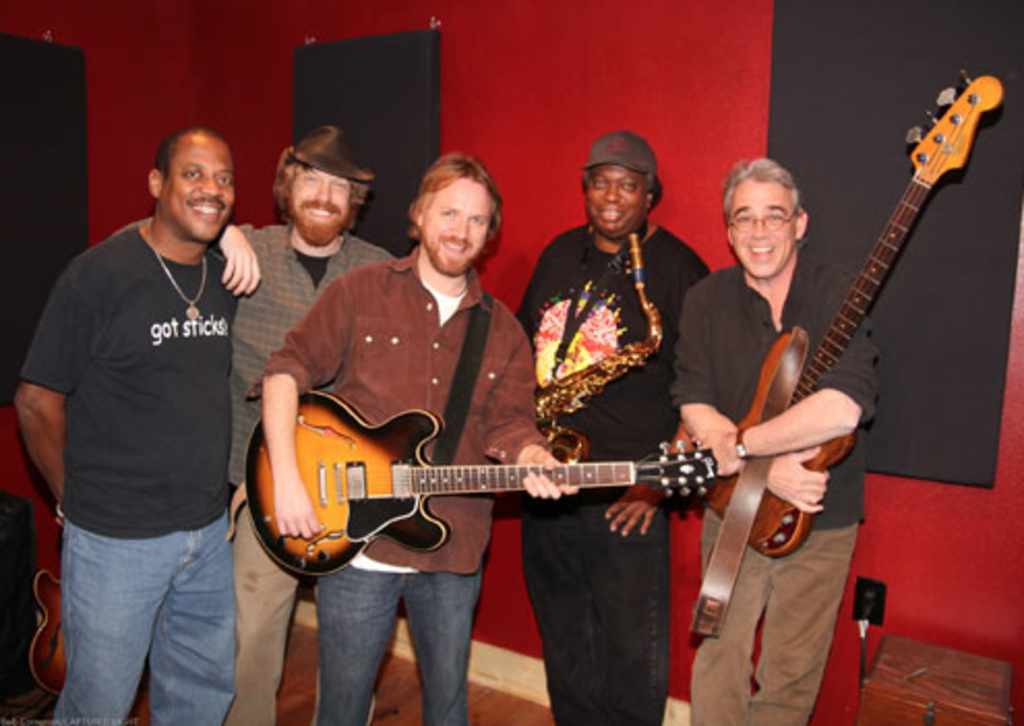 The band's been hard at work on a second studio album, but the band's road dog ways have gotten in the way. The band's hectic touring schedule seems in stark contrast to the funky, laid back music New Orleans Suspects cultivate, but there's a difference between carefree and lazy. And with 25 upcoming shows in the next two and a half months, the New Orleans Suspects are anything but lazy.
Feeling down about missing Mardi Gras? Fed up with cabin fever? Then the New Orleans Suspects just might be the thing you're looking for. The band will bring their jazzy gumbo to Denver Friday March 14 at Cervantes Masterpiece Ballroom with country-rockers Great American Taxi as the opening act. New Orleans Suspects will return to Denver last this year on May 24 when they play at Washington Park Grille. But why wait? Check out a tasty sample the band's cookin' below and see the band on the 14th.