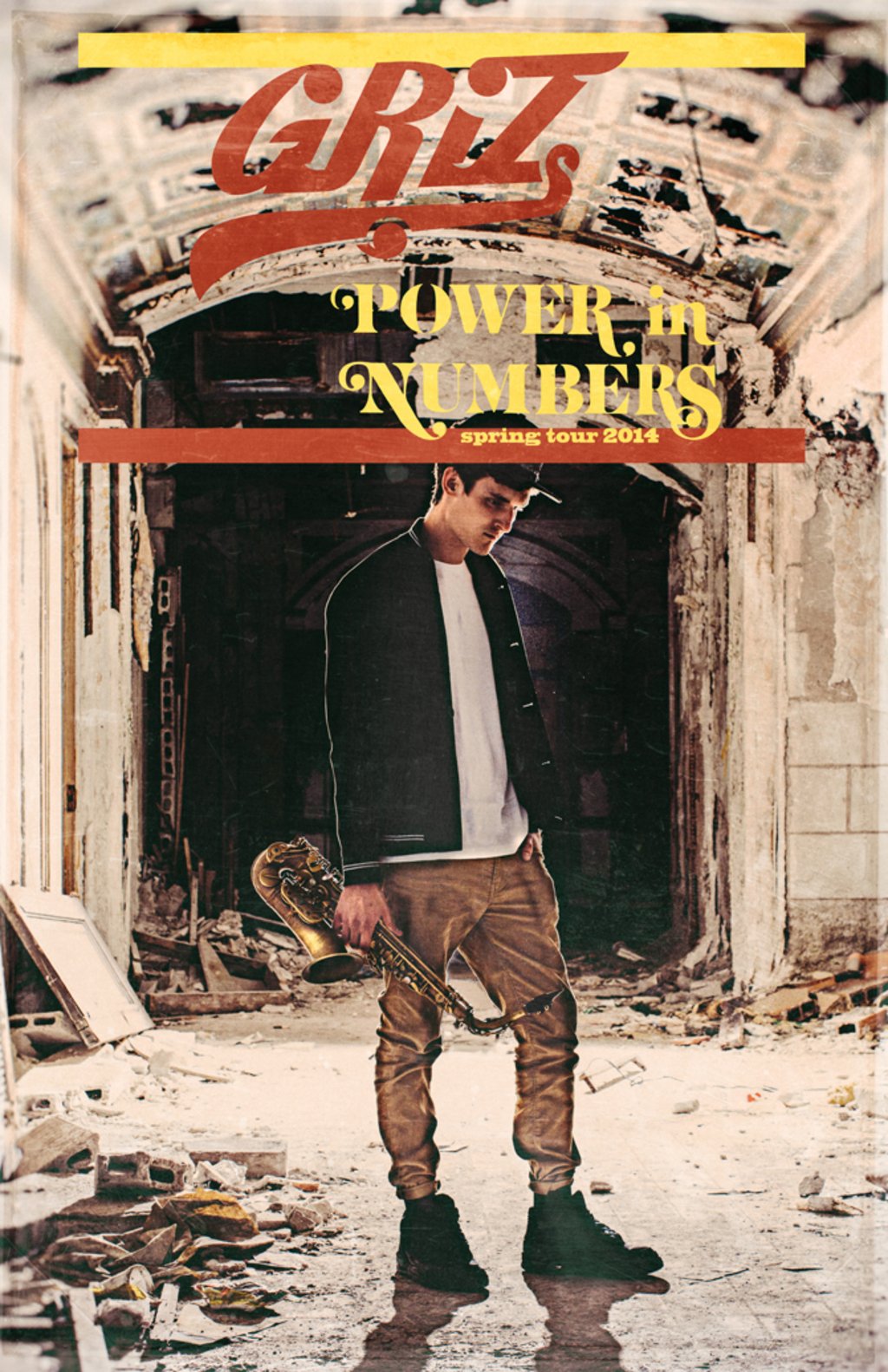 Electro-funk producer Grant Kwiecinski –aka GRiZ–will play a highly-anticipated, sold-out show tonight night at the Boulder Theater.The 23-year old Detroit-native now living in Boulder stands above the competition both in stature and in the maturity of his musical endeavors. His ability to constantly create something fresh and different lends itself to his ever-evolving process with creating music.
GRiZ will be accompanied by EXMAG–the sexy music makers taking the scene by leaps and bounds off of Gramatik's Lowtemp label.
GRiZ's saxophone-infused melodies glide along meticulously created beats and bass constructs, ranging from soulful experiments to cranking dubstep drops. Where electronic music can often fall short in the emotion department, GRiZ permeates his tracks with an essence that can neither be explained nor replicated, if only to say he's slowly putting the music back in EDM.
His 2013 sophomore release, Rebel Era, gives fans a connection to the music that may have been absent in earlier GRiZ endeavors. The young producer speaks to his generation with funky samples and hip-hop beats that combine to create a subtle nostalgia.
His progression in a short time is beyond evident, and his work caught the attention of fellow producers like Gramatik, Pretty Lights and more. And the demand for supergroup Grizmatik—formed by Grant and Denis Jasarevic aka Gramatik—demonstrates that fans can't seem to get enough of this raw talent.
Tomorrow's show is sold-out, so hopefully you were one of the few lucky enough to catch GRiZ and EXMAG in this intimate setting. Fans can expect a high-intensity set with youthful energy and dance-floor bangers coupled with some stripped-down tracks and clashing musical sounds courtesy of a broad musical spectrum. Lace up your kicks, it's gonna get funky.
Check out this dope video for Hard Times: