There are so few certainties in life outside of death, taxes, and Widespread Panic playing Red Rocks in the summer. The much-beloved, perpetually touring band recently announced a slate of summer tour dates that will include the famed Morrison, Colorado venue. Widespread Panic holds the record for sold-out shows at Red Rocks (currently 42) and will no doubt add to that record with their three shows at the end of June.
Widespread Panic was born in Athens, Georgia when singer John Bell met guitarist Michael Houser. The band, who took their name from Houser's panic attacks, is widely regarded as a jam band though their musical influences run an impressive range. Combining elements of rock, blues, jazz, and funk, Widespread Panic is an animal existing in the blurred region between traditional genres.
The story of Widespread Panic's success is fantastic and quintessentially American. Through an impressive amount of touring and recording, the band humbly rolled up their sleeves and built an empire. The band released their first album, Space Wrangler, in 1988 and never looked back. It was neither fierce radio play nor artsy videos on MTV that made Widespread Panic. Instead, it was their live performances and their fan-friendly attitude that helped them acquire a large and eclectic fanbase. Cannily, the band decided early on to allow their fans to record their shows and trade these bootleg recordings. This laissez-faire approach to piracy paid off by bringing new fans to the fold and deepening the sense of fan community surrounding the band.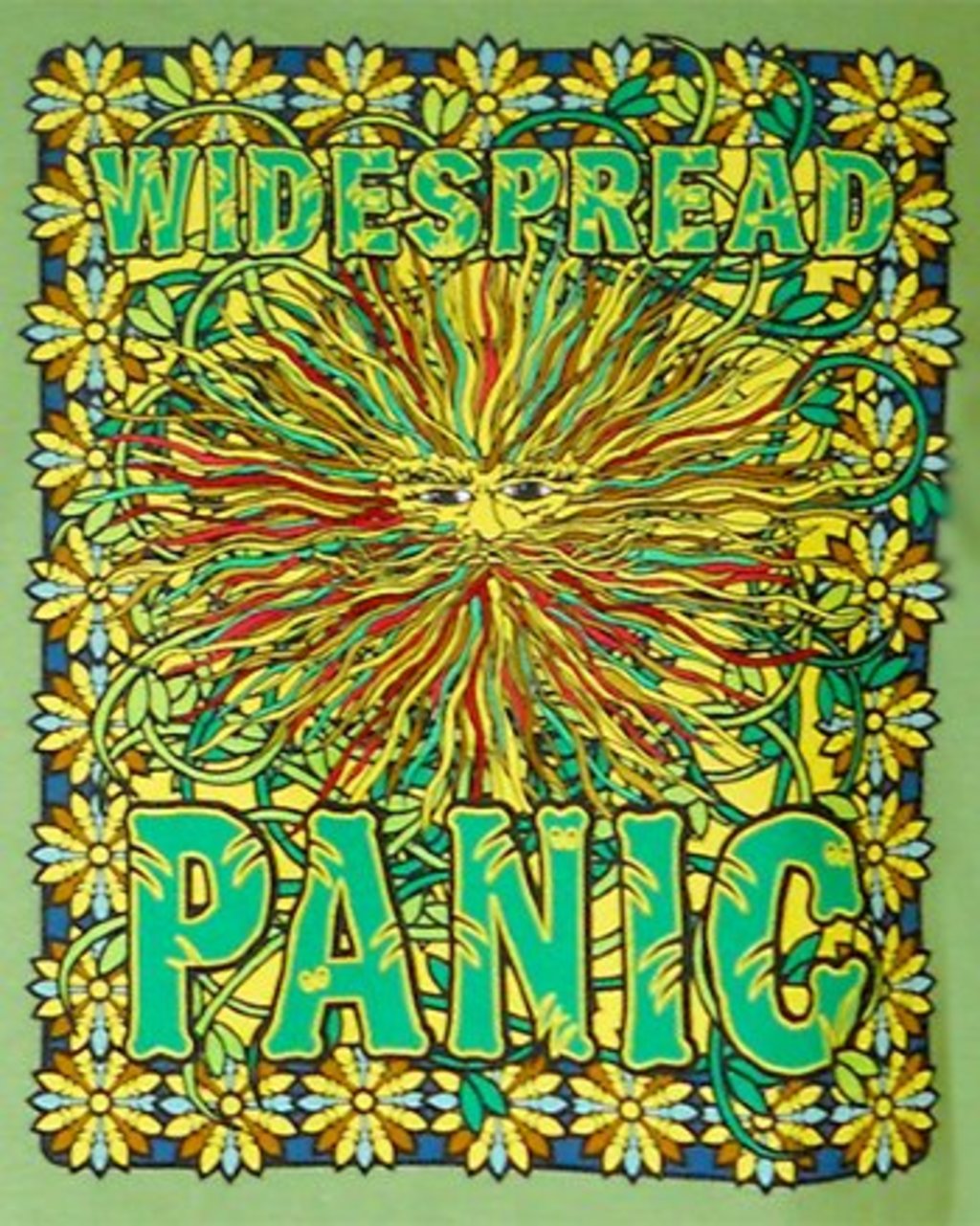 Though the band lost Houser to cancer in 2002, Widespread Panic has continued to tour and make music. There have been lineup changes over the years, but the band steadily marches forward.To date, the band has released ten studio albums and seven official live albums. A brief hiatus in 2012 was announced, giving longtime fans a scare, but the band resumed touring last year.
One would think that a band that tours as much as Widespread Panic would be guilty of repeating shows, night after night. But a key ingredient to the band's success is their constant tinkering of the nightly setlist. Besides keeping things fresh and spontaneous, this ever-evolving live show rewards fans for seeing the band several times in a row. This is important to remember when considering the three back-to-back shows at Red Rocks this June. When Widespread Panic plays Red Rocks on June 27, 28, and 29 this year each of these shows will be a unique experience. You can go to one, but the devoted will be attending all three.
Check out the video below from last year when the band performed with rock legend John Fogerty: