The first thing to understand about Jiberish is that the minds behind the business are uncompromising.
In an industry littered force-fed consumer marketing and pandering gimmicks, it's refreshing to come across a clothing brand that is able to attain notable success without sacrificing its integrity.
Since its launch in 2005, the Denver-based street wear label has experienced respectable growth, being sold in more than 90 retailers around the globe and opening three boutiques in North America.
Such strides have solidified the company as the city's leading menswear brand, with many local up-and-coming retailers referencing Jiberish's blueprint of success, specifically the emphasis on smart branding tactics.
Though the majority of thought is given to the clothing design, every element — from the stores' music to the way the clothes are folded — is taken into consideration. It's a cerebral, meticulous approach that often looks effortless. However, it's anything but.
Just weeks before Jiberish presents its latest collection at this year's Denver Fashion Weekend, 303 Magazine spoke with co-owner Pete Drago to get the company's backstory — a story based on humble beginnings and the hustle of three friends in pursuit of a goal.
 When did you decide to start a clothing business?
PD: It's kind of funny actually. It was never a business at the beginning. Honestly, we started as kind of a hobby, and a goal of ours was to be involved in this lifestyle that we thought would be really fun. There's three of us that started the company, and at the beginning of Jiberish, we all had corporate jobs. I worked in the mortgage industry, Gabe [Anderson] worked in IT and Dave [Boger] worked at the Art Institute doing sales and operations.
We had very little money at the beginning and no connections. None of us had studied fashion, but all of us had an interest in it and a passion for the arts — and that sort of helped drive it early on. We didn't know what we were doing. And I think part of the reason that we have come this far is because we didn't know how hard it would be. If I would have known how hard it was going to be, I'm not sure I could have mustered up the strength to really go after it like we did.
But we had a goal and passion. It was like an expensive hobby early on. The idea was that we wanted to be a part of this overriding industry that later became known as streetwear; it was the mix of the action sports world and city life, which included art, culture, music, etcetera.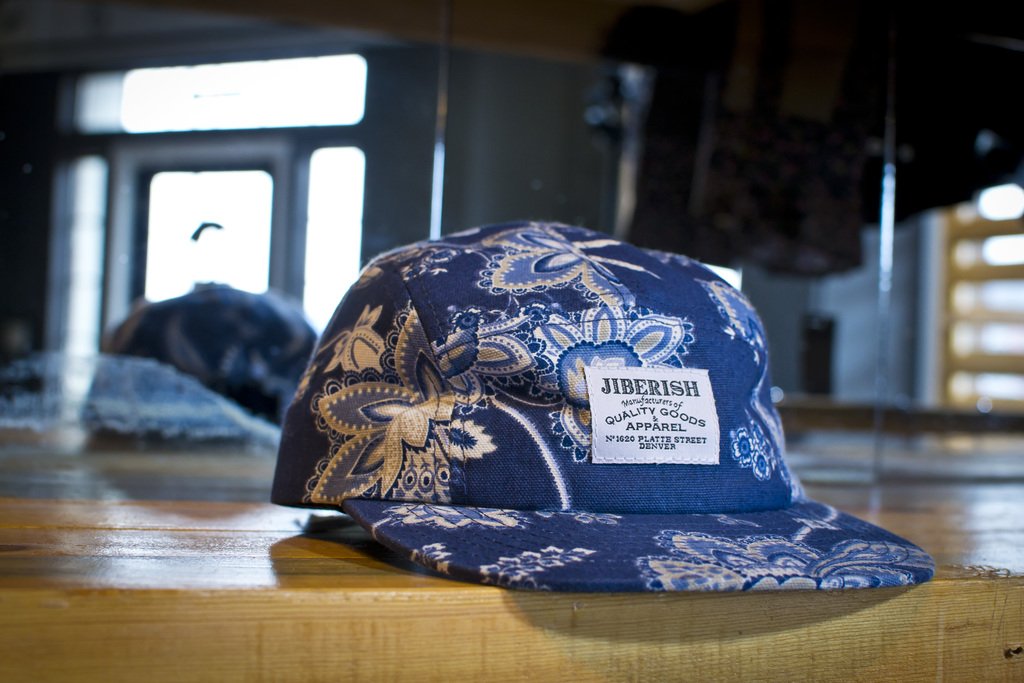 Since you began almost 10 years ago, how has Jiberish evolved?
PD: It's been crazy. When we first started, our brand was really rooted in the action sports side, specifically in the snow community. Early on, we were known for these bold hoodies that were all cut and sewn from our own patterns and fabrics. A lot of them were graphically styled, which made them more street and hip hop-influenced. Those hoodies became what we were known for. But as our brand grew, we started to expand our offerings and we started to take on other silhouettes.
Our personal style was also maturing at the same, so we started to refine what the Jiberish look was, the look that really defined us and that we were passionate about. And it has continued to evolved over time. It evolved from those basic hoodies we did to a whole collection that includes Japanese selvage denim, wax cotton and calfskin leather varsity jackets, and products that run in the $800 range coming out this fall.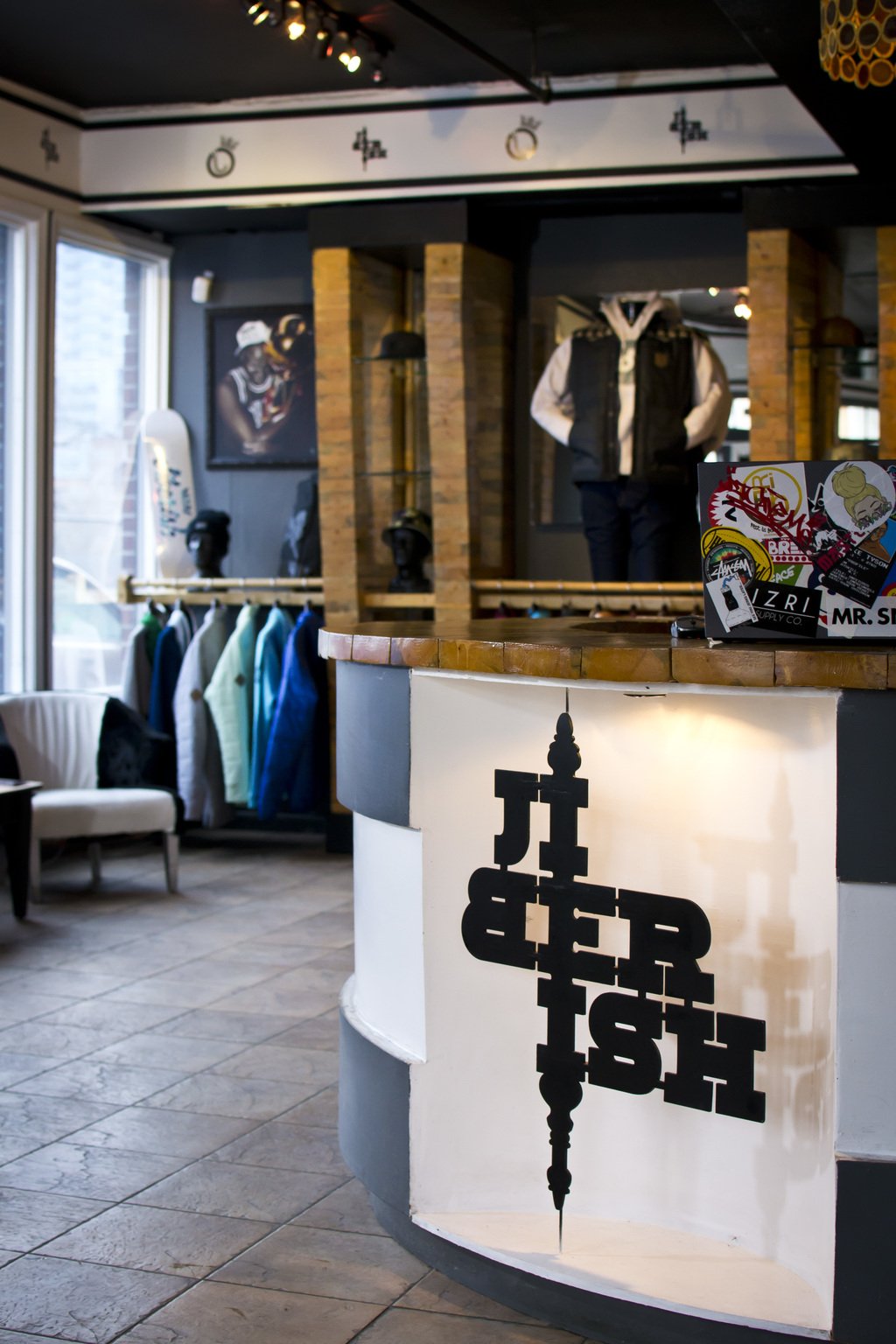 When did it feel less like hobby and more like a legitimate business?
PD: I think the first moment, which was very surreal, was the day we dropped the Fall '08-'09 collection. We did more sales in 24 hours than we did the entire year before. And that happened three years in a row; three winters in a row we were growing 500 percent a year. Now, that's easier to do when your business starts out small, but it was so crazy to us.
The website broke because we were selling our clothes like crazy. After our regular work hours, we were up until 3 or 4 in the morning most nights packing and shipping orders to just catch up with this gigantic influx of orders we had. It was at that moment that it went from this fun hobby to something we knew could be really big and really special.
We made a really strong connection in the market and became extremely popular within the sports wear community, like "cult" popular.
What would you attribute this popularity to?
PD: I would say it's hard to define one reason. When you build a company, it's important to build the brand as strong as possible. It's like the foundation of a building. You want to make sure that everything you do — from social media updates to product photography to any video content — that all points of communication are air-tight.
For us, the one thing that we do that I think people really latch onto and connect with, is that our brand has always tried really hard to make things look effortless on the exterior. We work really hard behind the scenes to make everything on the outside look like it happens naturally. And anybody who runs their own brand will tell you it's anything but that. From the outside perspective, we like that cool sense of confidence that is just effortless. We've always worked really hard to make things look easy and confident.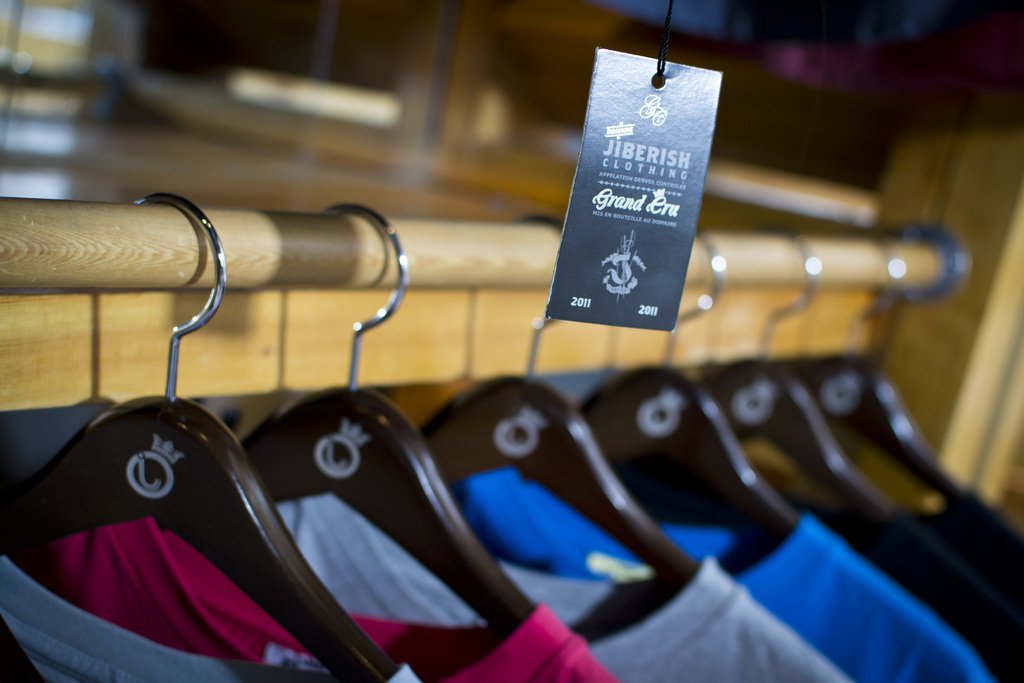 Tell me about the boutique platform your business has taken
PD: We have three of our own stores and they only carry our own products. From 2005-2009, we were just getting things going. In 2009, we opened our first boutique in Denver [1620 Platte St. Unit F], which changed the shift of the brand. In 2011, we opened our second store in Park City, Utah, on Main Street, which is where the Sundance Film Festival is held. It's kind of this ritzy, very well-established shopping district. And in 2012, we opened our third store on Newbury Street in Boston, which is one of the most well-known retail streets in the country.
Although we have about 90 retailers in 17 countries, we really haven't pushed the wholesale channel.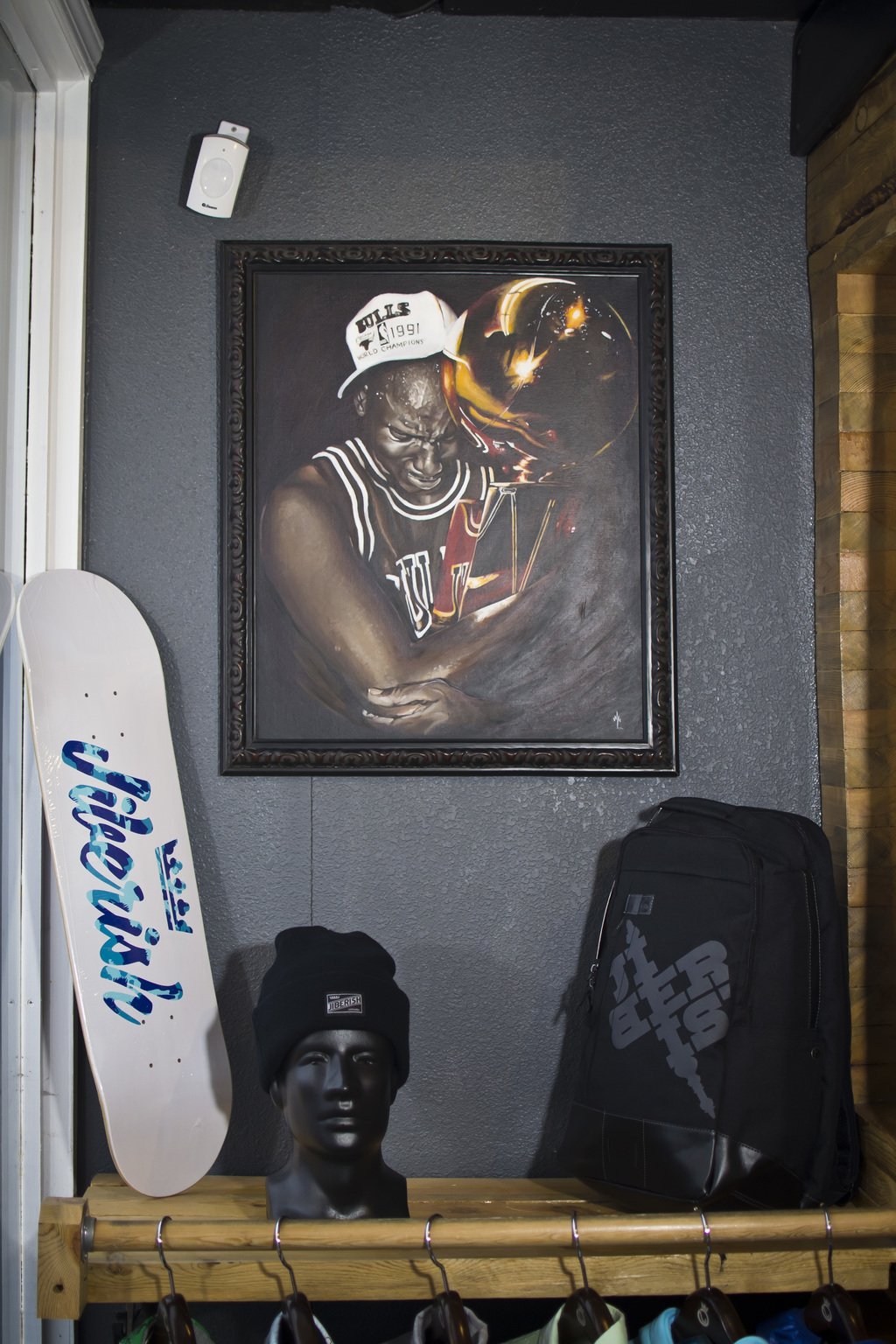 Do you think Jiberish has any unconventional approaches to retail?
PD: All businesses have a game plan when it comes to distribution, the marketing, the kind of consumer they'll target […] but when money gets tight or when things happen in an unexpected way, sometimes people abandon that plan just to take advantage of a short-term capital gain. Short term financial awards can help a brand, but not for long. Those are the things that really hurt them in the long run: poor distribution, being sold in the wrong place or having the wrong consumer wear the product in the early stages.
It takes a lot of thought and restraint.
The brands that are very successful in our space of fashion know not to push the product down people's throats. It goes back to trying to make things look as effortless as possible. We deal with a very smart, very savvy consumer base. These customers really like to feel as if they are the ones who discovered the brand, not the brand telling them to like their product.
I think we're unconventional in the way we market our brand. We know it has to come from a trusted source, whether it be a carefully curated blog or a really good boutique that carries really cool brands; if it's introduced that way and the brand has integrity behind it, people will get behind it. But if it's shoved down their throat, or pushed or looks desperate in anyway, that's usually when the brand becomes dead to the consumer. We try not to push.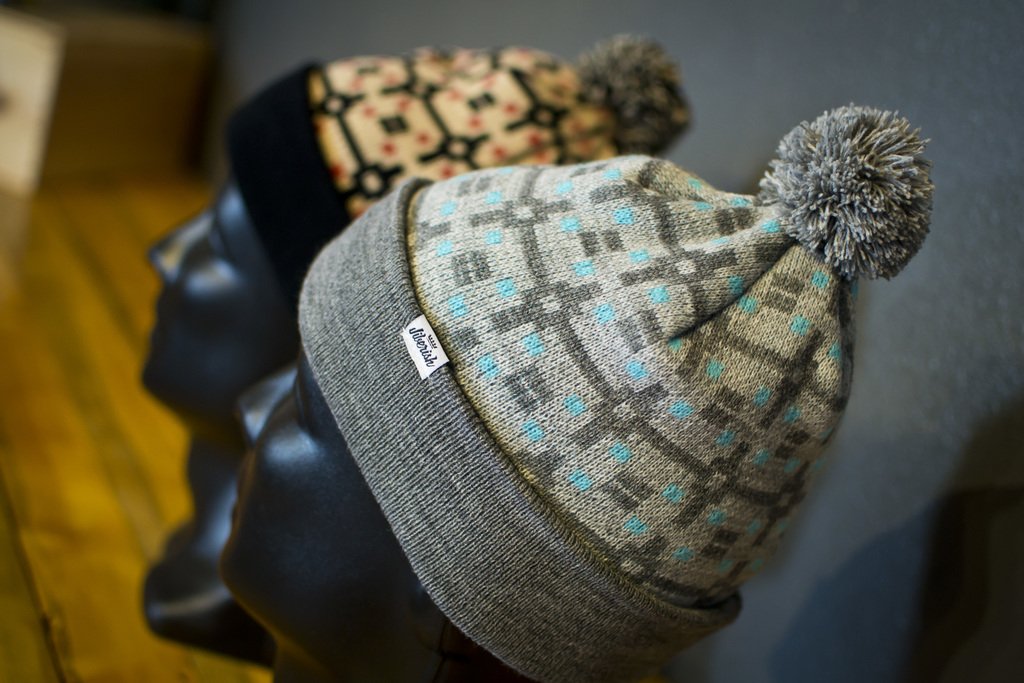 Can you tell me the idea behind your latest marketing video: The preview for the Jiberish's Grand Cru line?
PD: That video, we put so much time and effort into that. It's better to create really good content that has its own merits, something that has its own artistic merits and interest because it is visually sexy or appealing.
Our goal was to create something really cool that people would look at and say, "I want to be like that guy" or "I want to be in that type of wardrobe, that's how I want to look."
And if you can create content that is interesting, it becomes marketing material on its own […] because it's good and it's well put together. And that's what the focus of the video was. We wanted to show the versatility of the products that are coming out this winter, showing that they can be used both in the mountains and in the street in a creative and unique way.
Jiberish Grand Cru Collection from Jiberish on Vimeo.
What was the inspiration behind the Grand Cru line?
PD: We have lots of different influences outside of the regular range of fashion influences that I think help shape the brand. I'm a big-time wine dork. I'm really into French wine particularly.
In Burgundy, the finest vineyards are designated as Grand Cru. The monks in the 1300s figured out that these plots of lands produced wines that were unbelievably well-balanced and had incredible flavors and profiles that worked together seamlessly, unlike any other wines. So these wines were designated as Grand Cru, and as a result, they were really sought after. The defining characteristic was that they had this amazing balance, and that was the consistence theme among all of them.  On one end they had this finesse, and on the other end, they had this power.  It is an incredible juxtaposition.
When we did the Grand Cru line, the idea was that we would create products that had this balance. In this case, you would have technical functionality, like something that could be worn in a snowstorm or a rainstorm and be totally weather-proof and water-proof, but at the same time be styled in a way that would be very comfortable in Paris or in SoHo or in London or wherever.
We wanted to bring these two worlds together that aren't normally associated in that way. We wanted to mix elegance, refinement and style with street edge. Those two worlds aren't typically associated together, but if you can balance those and bring those two worlds together seamlessly, that's when the product becomes really interesting.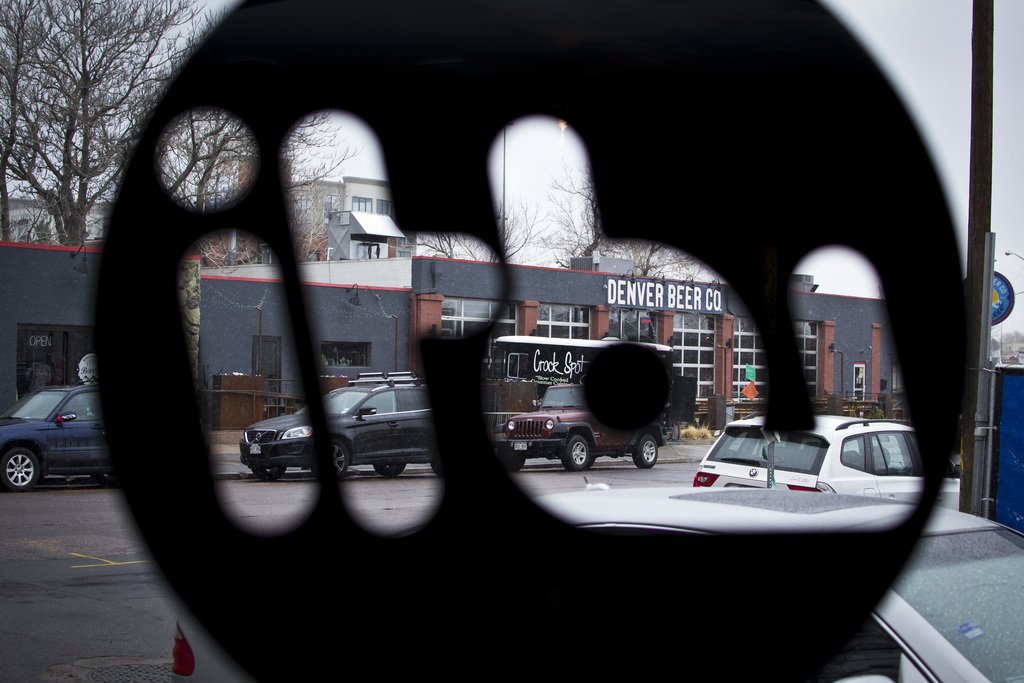 How does the environment of Denver influence Jiberish?
PD: We're from Colorado, and we have to be authentic and faithful to ourselves. When you think about the fashion markets of New York, Milan, Paris, London, these are areas that are embedded in the fashion world. These are areas where brands are born because of all the influences around them.
Our influences here in Denver are going to be different. We're near the mountains and I think most people in Denver and Colorado have some affinity for the outdoors. And for us, it was only natural to combine our passion for the mountains and our life in the city. Not many companies have done that from an authentic standpoint.
We live this shit. We go to the mountains on the weekends, we ski, we snowboard, we hike, we kayak, we fish, and we also love living in the city — going to good restaurants, going to concerts. That mix of these lifestyles is unique.
That's where our brand stands so differently: We have a true tie to the outdoors that a lot of these other companies that try to combine form and function maybe don't.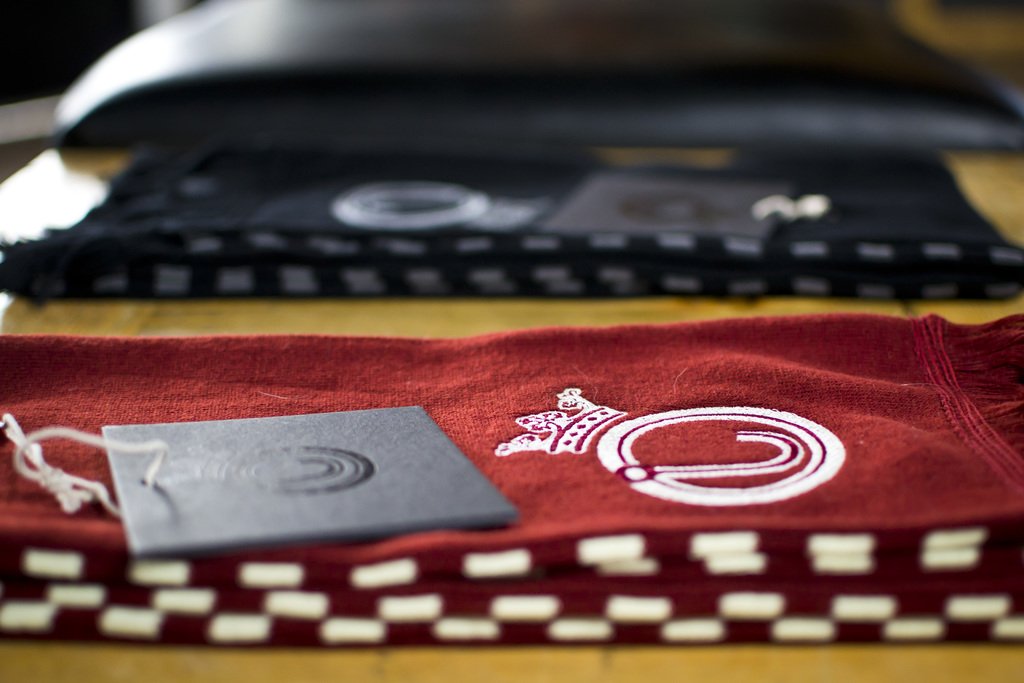 How would you describe the fashion scene in Denver?
PD: From a global perspective, Denver has made huge strides. To try to compare Denver's fashion market to, you know, East London's, you can't do it. You have apple and oranges here. And I think Denver, for a very long time, was weighed much heavier on the outdoor side of things. I think the fashion side came later, but it's coming really strong right now.
There are a couple of really good boutiques in town really pushing that envelope. There's more of an awareness because of the general popularity of fashion blogs, and because of this fusion taking place between people searching for experiences and adventures outdoors, but still wanting to maintain some level of style and having some pride in what they're wearing.
So Denver, as a whole, has come around dramatically. And there are more boutiques opening and more brands coming here that help build the scene. And we really support that because everyone wins.
We're very excited about the direction the Denver fashion market is taking.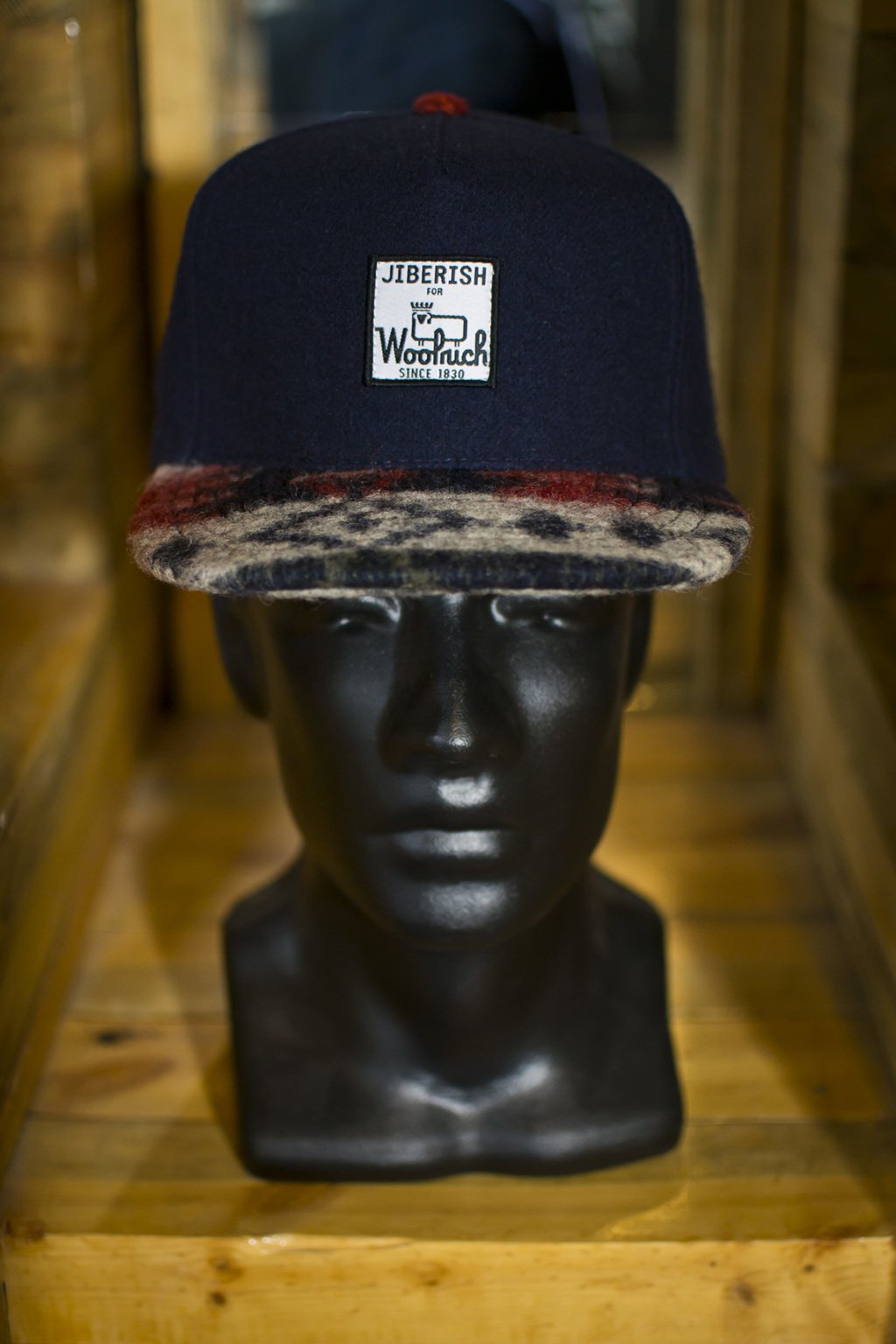 What propelled you to participate in this year's Denver Fashion Weekend?
PD: Typically, we shy away from fashion shows because a lot of times the representation of the mens side is off; so we're careful in what we get involved with.
But this year, with Tikwid and Steadbrook showing with us, we couldn't be in better company. When I heard those guys were going to be involved, it was a no-brainer.
Those boutiques understand this forward-thinking movement and understand mens fashion. And never before has street fashion been so interwoven with the menswear movement.
What can attendees expect from Jiberish at this year's DFW?
PD: We're going to show our spring collection, which is inspired by the colors of the season. We love grays and blues, which I can't help but associate with the sky in Colorado, along with some pastels to give the range some depth. So it's going to be a light, fun show.
We have products that will really show well on the runway and that can bring a mix of street and classic menswear. There's a lot of Japanese fabrics. We have polka-dot chambray button-down shirts, lightweight vests, we've got high-end sweats and joggers.
It's going to be a collection of active, street-inspired looks. It'll be colorful but appropriate— no excessive color — with some pop accents.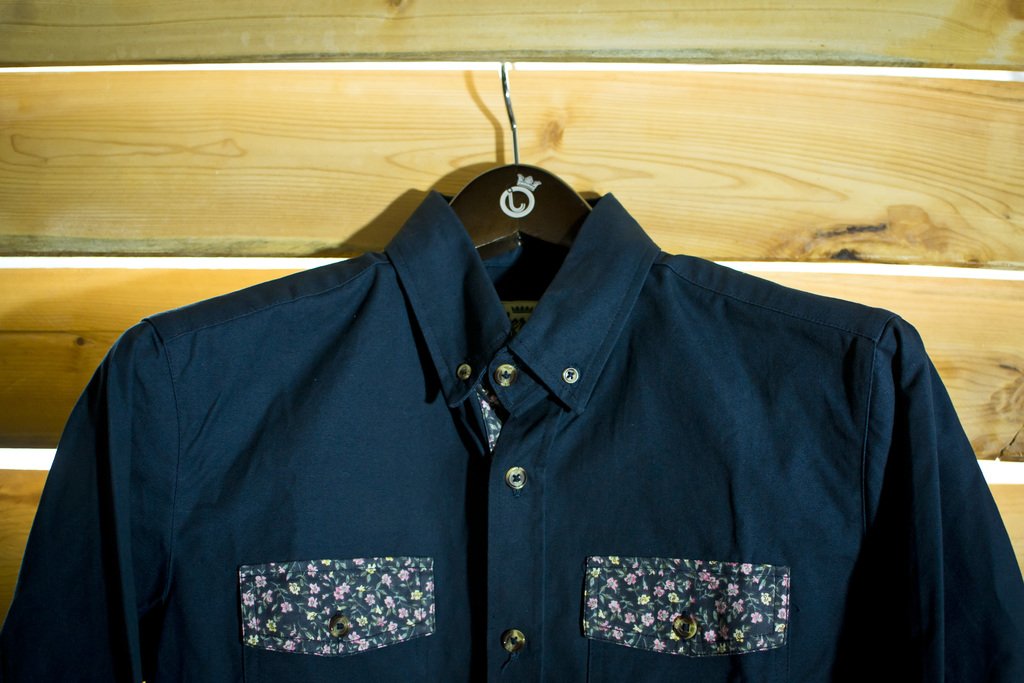 What's the plan for Jiberish going forward?
PD: We are continuing to grow our brand through our boutique platform. We went a different path; a lot of brands start up with the trade show route to get a bunch of whole sale accounts established. We wanted to open our own stores because we wanted to control every element, from the music to the way the clothing is displayed.
We're looking to open more boutiques. In 2015, we are intending to expand further out across the country. And on top of that, we will be launching this technical line for the first time this winter and that will be sold through some really select retailers around the globe.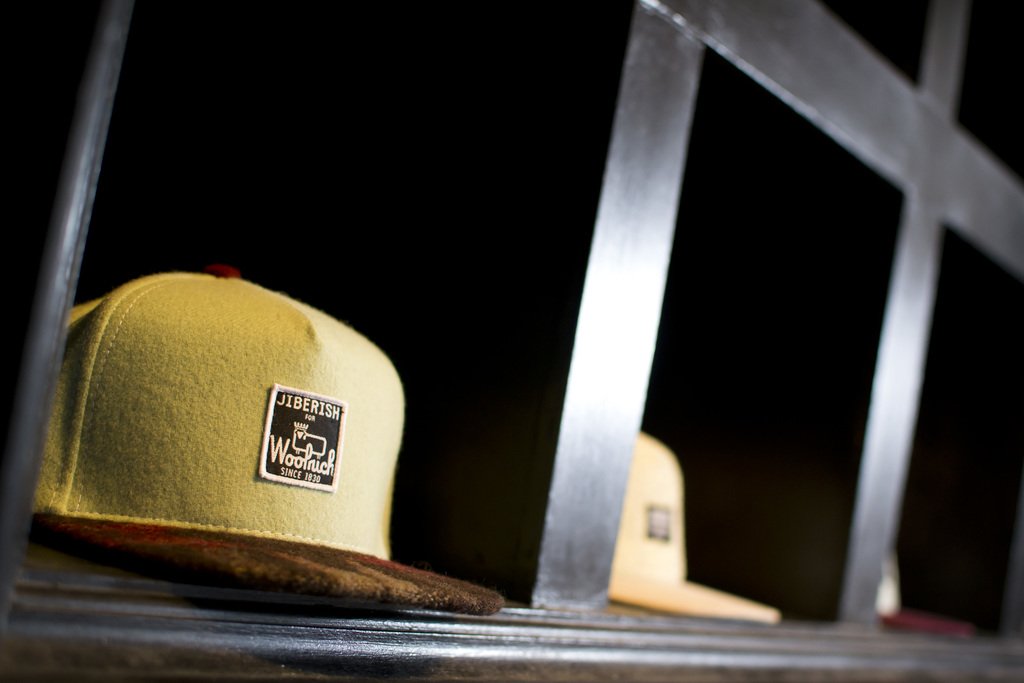 How would you describe the intrinsic vibe or spirit of Jiberish?
PD: As the name implies, Jiberish is sort of nonsensical and random […] kind of like our wide range of influences — like our passion for wine, our passion for art and music. All of those things are a part of what we are. We want to bring all those elements together in our creativity.
I would say that the thing most people connect with is the feeling that they're part of something, part of a brand that they know had really humble beginnings, a brand that has never really been overly focused on the financial element.
We pride ourselves on having a lot of integrity. We don't always jump at opportunities that present themselves if they aren't right for the brand.
1620 Platte St. Unit F, Denver