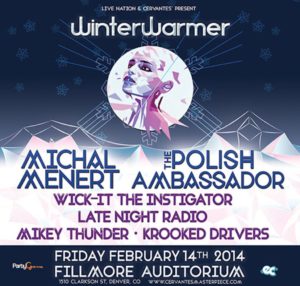 As you may have recently read, 303 Magazine has voted on the "Colorado Couple of the Year." And while JJ and Sarah undoubtedly deserve their title, my personal vote went to Michal Menert and The Polish Ambassador. If ever there was a couple that I would want to spend my Valentine's Day with, it would be these two.
And it will be.
The Winter Warmer Festival is going on this weekend, featuring Michal Menert and the Polish Ambassador as its headliners. Originally scheduled to take place at the Marriott Tech Center, Winter Warmer was moved to the one and only Fillmore Auditorium. Winter Warmer is being presented by Cervantes' Masterpiece Ballroom and Live Nation. There is a pre-party at Cervantes' on Thursday, February 13, at 8pm for only $10 featuring Wick-It the Instigator, 2Nutz, Samples, RUMTUM, and Lotus Drops. Winter Warmer is on Friday, February 14, and the doors open at 6:30pm.
Tickets are available at livenation.com for a mere $35 (plus fees). If you had purchased tickets for Winter Warmer from the original site while the concert was still planned at the Marriott, those tickets are being refunded and new tickets must be purchased for the Fillmore show.
Loveland's (technically Poland's) own Michal Menert, co-founder of Pretty Lights, will be joining CU Boulder graduate David Sugalski, The Polish Ambassador, on Valentine's Day for lovefest of sorts: beats meet bass. Both of these guys recently played Denver and now they're back for more. Because they love us. And it's Valentine's Day. What better way to get sweaty with your loved one(s) than under those glowing Fillmore chandeliers getting funky to some homegrown dance music?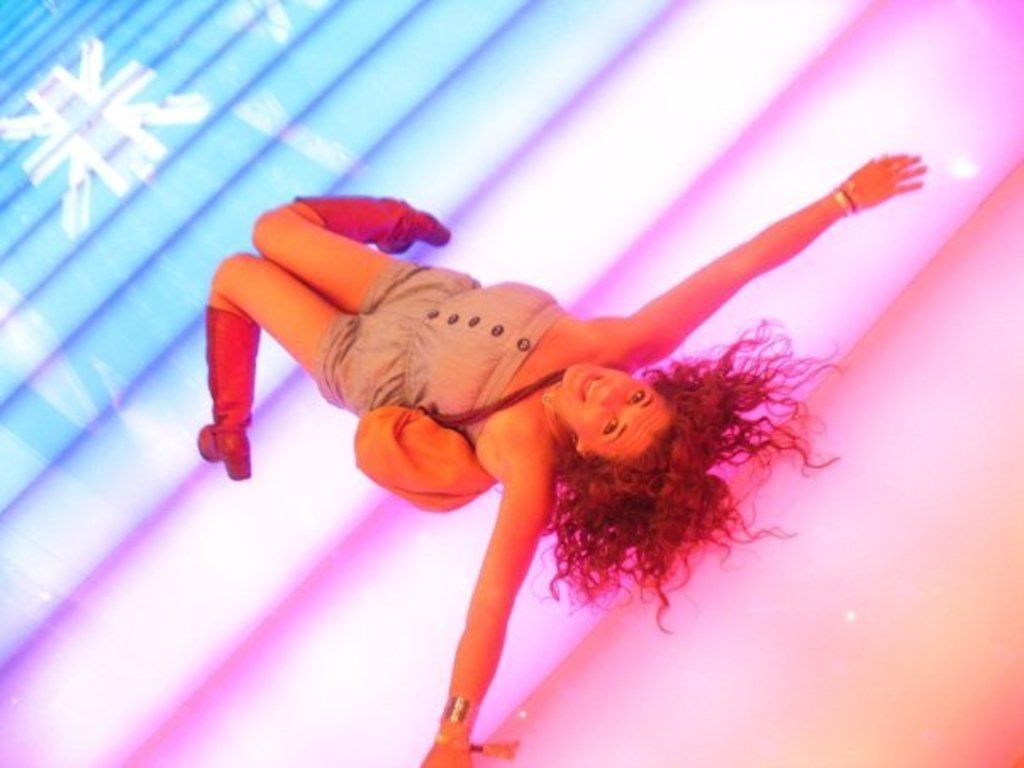 Allison Cohn loves gold spray paint and nonsense. She also has a very difficult time sitting still and keeping quiet. She can often be found dancing like a fool when she isn't hiding out in her mountain lair or gallivanting around the globe. Allison is 303 Magazine's Music Desk Editor, specializing in jam bands, funk, bluegrass, and all things bizarre and avant-garde. If you have something intriguing to share, you can reach her at [email protected]