The Pixies broke down the crowd at Fillmore Theater last night until they were writhing in a pool of sweet nostalgia. After nearly ten years of absence, the band reunited last year and began touring and releasing new music as if they'd never taken a hiatus.
While their newer material met critics and fans alike with less than favorable reviews, that didn't stop the Fillmore from welcoming the masses of fans of their legendary 90s era—even without beloved bassist Kim Deal.
The remaining Pixies—Black Francis, guitarist Joey Santiago and drummer David Lovering (accompanied by touring bassist, Paz Linchantin)—sold-out much of their anticipated North American tour–pretty great for a band that hasn't been "relevant" for quite a while.
The crowd was older, taller and more demure than most of the shows I've seen of twenty-somethings amassed at the venue; and they were Pixies mega-fans through and through.
There was no flashy digital production, no bells and whistles, just the Pixies hits fans know and love, peppering in some new jams. Fans lost their marbles to an asymmetrical albeit brain-altering version of "Where is My Mind?" An ethereal glow shone on each of the band members, courtesy of great lighting and mirror effects.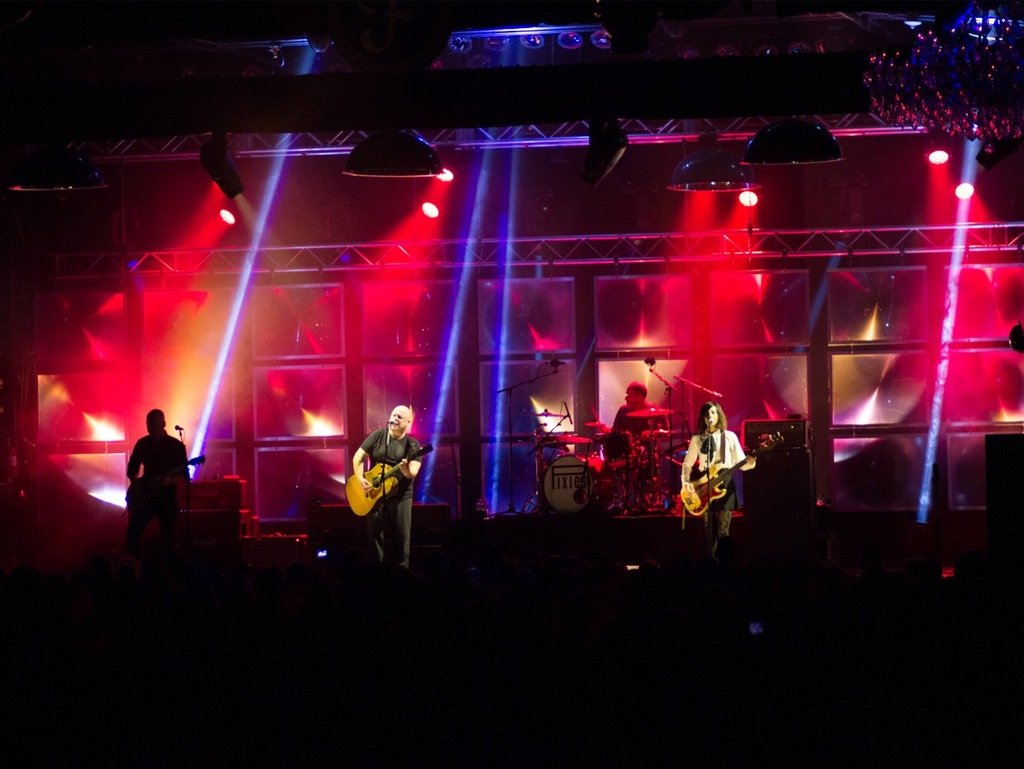 Other welcome additions were fan-favorite "Caribou," Blacks's echoing vocals on "Hey," the panting and screeching of "Tame" and a rather stripped-down version of "Wave of Mutilation."
The two hour set left fans reverberating with the walls of the Fillmore and grasping to the wispy memory of the 90s.
Look for more amazgine photos from The Pixies here. (Photos by Camille Breslin)