Nicki Bluhm & the Gramblers are blowing through Colorado this weekend for three shows with three different co-headliners at three different venues.
Friday February 21 we can find them at the Fillmore in Denver with JJ Grey, Mofro, and Keller Williams. Then on Saturday February 22, they'll be cruising up the hill to perform at Avon's Winter Wondergrass Festival between sets of Whitewater Ramble and Greensky Bluegrass (feat. Sam Bush) on the Main Stage from 6:30-7:45pm. On Sunday February 23, Nicki and the Gramblers will stopping in Aspen at the Belly Up, sharing the stage with Karl Denson's Tiny Universe (feat. Zach Deputy).
My, how many friends these guys must have. Everyone wants a piece.
San Francisco's "girl next door," Nicki Bluhm has truly blossomed over the past couple of years. With a few solo albums and a compilation of duets with her husband and producer, Tim Bluhm, under her belt, Nicki has proven herself to be an exquisitely talented singer/songwriter and a natural vocalist. Throughout their new album, Nicki's voice stands alone and is comparable to the best of the best: Susan Tedeschi, Amy Winehouse, Sheryl Crow.
Nicki's new 6-piece band- the Gramblers- embraces Americana folk rock with a gritty vintage feel. Warm and sweet country ballads, catchy and quirky blues riffs, folky harmonizing over dreamy instrumentals- and all of it riddled with raw emotion. Their self-titled album was recently released, but might as well be a dust covered vinyl, sharing a shelf with with Janis Joplin, Etta James, Fleetwood Mac, and Neil Young. Nicki Bluhm and the Gramblers (rambling gamblers? ambling ramblers?) down-home lyrical story telling, grungy folk-rock vibe, and soul-infused tracks have been warmly received by crowds all over the country.
Nicki says, "We make music that generations of friends and families can share. For me, there is a tenderness, a humanness. It's about getting down to the basic level of bringing joy. We're a fun, honest group of people who love traveling and seeing the country. I'm with my husband and my best friends, we're so lucky to be doing this, and we're so grateful for those coming out to visit with us."
In addition to hitting all the major venues from coast to coast in the past year, the band has played sets at Bonnaroo, Newport Folk Festival, Hangout Festival, and Mountain Jam and will be performing at Wakarusa in June. They also have plans to release another album in August, so stay tuned.

You can purchase Nicki Bluhm & the Gramblers' self-titled album here: http://www.nickibluhm.com/store/

[youtube:http://www.youtube.com/watch?v=LVzkuudi_vE#t=164]

Nicki gives a serious (unintentional?) Stevie Nicks impression in one of their new fiery and haunting tracks, Ravenous:

[youtube:http://www.youtube.com/watch?v=GEObOrvuv20]

Featured Image Photo Credit: Jay Blakesberg Photography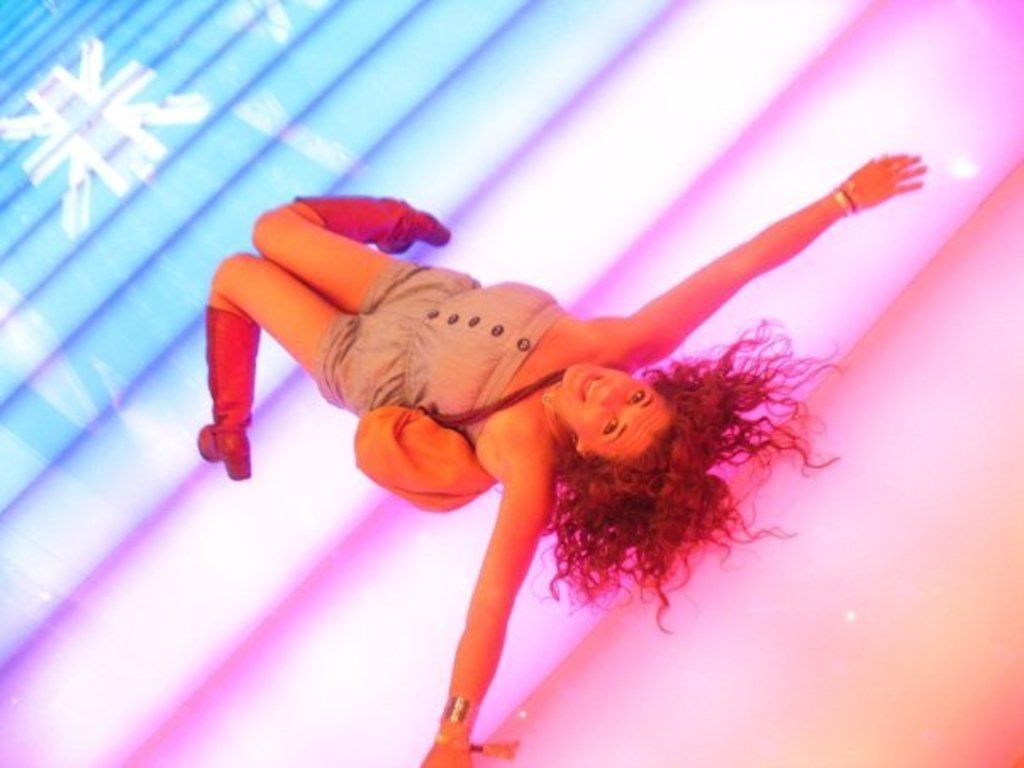 Allison Cohn loves gold spray paint and nonsense. She also has a very difficult time sitting still and keeping quiet. She can often be found dancing like a fool when she isn't hiding out in her mountain lair or gallivanting around the globe. Allison is 303 Magazine's Music Desk Editor, specializing in jam bands, funk, bluegrass, and all things bizarre and avant-garde. If you have something intriguing to share, you can reach her at [email protected]