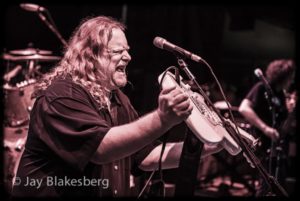 I've never been particularly adept when it comes to taking photos, especially at shows. When the light show is really spectacular and the artists are posed just right, I'll occasionally whip out the ol' IPhone and snap a few shots. Then, when I look at them the next day or try to upload them, they'll be grainy and smoky and too dark and crooked and just all around pretty bad.
That being said, I bow down before Jay Blakesburg– one of the most renowned and talented rock and roll photographers of our time. Blakesburg's photos have been featured in publications such as Rolling Stone, Relix, Guitar Player, and Acoustic Guitar. With over 30,000 photos to choose from, Blakesburg has weeded out the best ones to feature in his seventh coffee table book, appropriately entitled "JAM." Featuring artists such as Neil Young, Carlos Santana, The Roots, My Morning Jacket, Grateful Dead members Phil Lesh and Bob Weir, Elvis Costello, Wilco, Flaming Lips, JAM gives its audience a "rare, and often magical, glimpse into the indefinable moments audiences share with the musicians who bare their souls during a live performance."
"It's no secret, the way he gets so many great photos; he's a great photographer, and he's been to more of my shows then most of my current bandmates." –Bob Weir, The Grateful Dead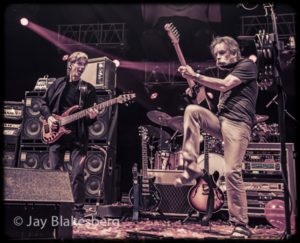 The book was 90% funded via Kickstarter campaign and contains a forward written by Al Schnier of moe. The introduction is written by Executive Editor of Relix, Mike Greenhaus. JAM contains over 300 raw images of our favorite bands at premier venues across the nation and exclusive artist quotes. This book gives us a peak inside the magic behind the music and the undefinable connection that bands have with their audience by capturing those unforgettable moments during live concerts.
This weekend the Knew Conscious Gallery will be hosting the JAM book release party and photo exhibit from 3:30 to 6pm on Saturday, December 7. The gallery is located at 2700 Walnut St. and they will be featuring a very special, and very mysterious, musical guest at the event. And the best part? This event is totally free.
Blakesburg's other coffee table books include Between the Dark and Light: The Grateful Dead Photography of Jay Blakesberg, To Defy the Laws of Tradition: A Photographic Archive of Primus & Les Claypool, Waking up with a Placebo Headwound, Images of The Flaming Lips by Jay Blakesberg, and J. Michelle Martin, Traveling on A High Frequency.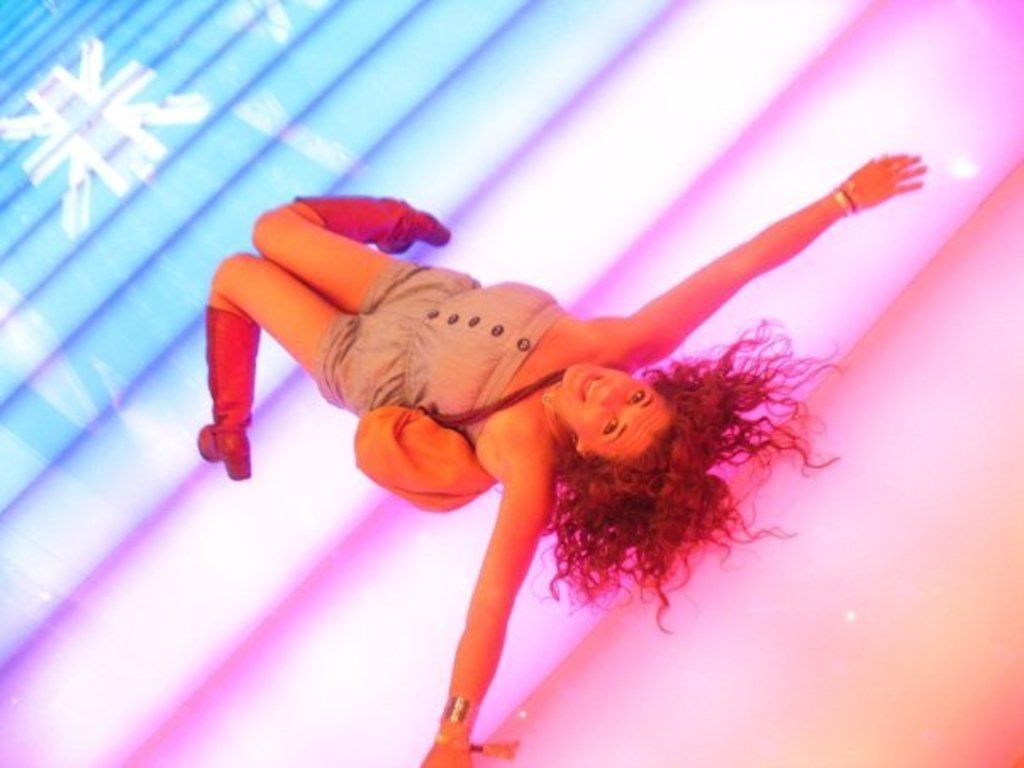 Allison Cohn loves gold spray paint and nonsense. She also has a very difficult time sitting still and keeping quiet. She can often be found dancing like a fool when she isn't hiding out in her mountain lair or gallivanting around the globe.