Cons: The showcased liquors may not be your cup of tea but you should try them anyway because, well, when else are you going to try them?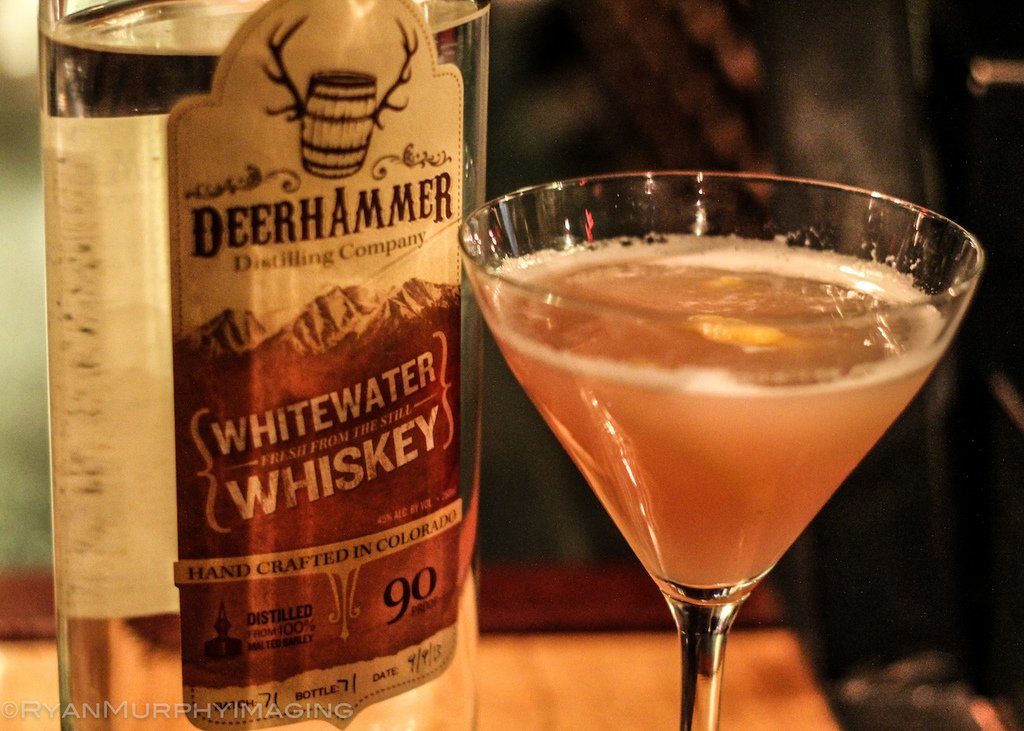 For the second installment of Angelshare I chose two places that were completely different from one another.  In my quest for all things "Flips, Fizzes and Nogs" I settled on Lola for the restaurant representation and Star Bar for the bar side.  In visiting each of these places, I thought it was important to acknowledge exactly  what is a "flips, fizzes  or a nog."  For that I looked to
Kyle Dill
, founder of
Industry Denver
:
"Flips, Fizzes, and Nogs are each a class of their own in mixed drinks, but have similar qualities that compliment their pairing. Flips and Nogs will traditionally call for eggs and sometimes even the Fizz, but the Fizz is better known in the sours family for its use of bitter juices. The Fizz is frothy like a Flip, has a lighter body than a Nog, and acquires its frothiness from a shake of spirit, sugar, citrus, and carbonated water. The flip, which was originally concocted of beer, rum, and sugar… Modern day, the Flip is frothed with an egg and paired with a mixture of a spirit, sugar, and spice. An egg nog's distinction from the Flip is the addition of cream in early recipes, though modern variations of flips have been created with cream as well."
Now that you have the back story – on to the good stuff.  
Lola
, a LoHi hot spot known for tequila and upscale Mexican f
ood is where I met Alex, the charismatic bartender with a knack for making you want to drink more.  His drink for the night, was
The Flipppin' Bambi
.  Before I even heard the ingredients, I was sold on his subtle way of integrating the F word…Flippin'…so as to keep with our theme (get your minds our of the gutter).  The Flippin' Bambi used the local white whiskey from
Deerhammer
.  Made from corn, it was mixed with tart cherry liqueur, maraschino, lemon juice and egg white. This drink will easily turn any whiskey hater into white whiskey lover.  While we know bartenders are well versed in the art of whiskey shot taking not all of us are such troopers.  The Deerhammer whiskey was smooth and easy to drink and allowed you to enjoy the tart flavor of the cherries.
Next stop – Star Bar – where the walls are covered in stickers and the decor consists of paneled walls and ski ball machines.  At first glance one would think you could find Bud Light on draft in a place like this.  Not the case and lesson learned, don't judge a bar by its stickers or hoodie wearing bartenders.  Owner Justin Lloyd only sources from local distilleries and breweries here in Colorado.  So, even if you wanted a Kettle and Soda…you couldn't get it.  My second drink of the second Angelshare installment was the Love Land Daiqaloma – a crafted cocktail drawing inspiration from both the Hemmingway Daiquiri (the sugar free version concocted just for Ernest Hemmingway) and The Paloma, aptly named after the Dancing Pines Distillery in Loveland.  Using Dancing Pines Barrel Aged Rum and Zoranj Liqueur, Peychaud bitters, grapefruit spiritz and a dash of salt you get the almost smokey flavor of bourbon. But it's not bourbon…it's rum.  A delicious and intoxicating rum with tantalizing citrus that leaves you not only asking for another but almost begging for the summer season.
Both locations deepened my already vast respect for the beverage culture in this city. Having spent an abundance of time in some of the greatest cities this country has to offer, this up-and-coming mountain town is showing the world that some of the best cocktail artist and distilleries around can be found in Denver, Colorado, much to the delight of its citizens and visitors.