Thank you to the members of the Motet. Thanks for bringing it. Hard. Always. The album release party last Saturday at the Fillmore set new standards for funky local music. As lead singer (and perhaps the band's best dancer) Jans Ingber had proclaimed that night, "The Motet, as a band, has now arrived."
Their self-titled new album, which will soon become available to the general public, was given out for free to the first 200 fans in attendance at the show and was also on sale to concert goers at the venue. Their new album is unique in the sense that all of the band members played a role in composing the tracks and helped to compile everything in to one big, funky organized mess of talent.
As for the show, well- let's start from the beginning. Opening bands Orgone and Grammy-winning Snarky Puppy (who had an 8am flight to LA the next morning to attend the award ceremonies) got the smiling crowd shaking and swaying in sweet anticipation for the main event. DJ Mikey Thunder spun beats between sets, keeping us grooving on our toes. You know it's going to be a good show when the main act hasn't even come on stage yet, and you've already witnessed about twenty individuals grace the stage, jamming on seductive and jazzy funk tunes to get you warmed up.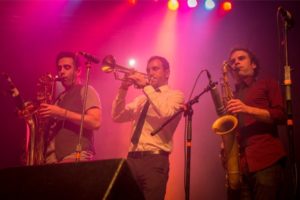 And then the Motet (who were previously spotted grinning from the sidelines and watching the openers) exploded onto the stage. Their special guests included String Cheese Incident's Jason Haan on percussion, Trey Band's Jen Hartswick and Natalie Cressman on horns (and vocals), and Damian Massey on vocals.
As if the Motet needed an additional burst of energy, the cameo performances provided the already jam-packed stage with an extra jolt of life. At one point, the five-piece horn section were lined up like militia, poised with their weapons and ready to fire. Then there was the 3-man drum solo, with Watts, Ingber, and Haan assaulting us with a tribal stampede of percussion. Joey Porter doing his talk-box thang during the cover of "One Nation Under a Groove" was painfully funky, as usual. Slamming on the keys, Joey head banged his way through the Parliament Funkadelic cover, his long hair flailing about dramatically (stay tuned for our coverage of Joey's upcoming Juno What!? show at three20south in Breckenridge on February 1). And where, oh where, would a funk band be without their bassist? Garrett Sayers plucked the hell out of his bass throughout the night, supplying a bouncy and vibrant backbeat. Ryan Jalbert conducted the show with his improvisational guitar riffs, providing a fine tuned texture that contrasted smoothly with the heavy bass beats. And of course, Kim Dawson, Jans Ingber, and Damian Massey sang their souls out and danced their asses off.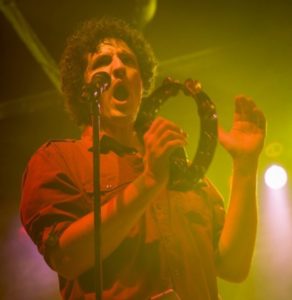 The best part, in my opinion? The Motet always seems to be having the most fun. No matter how hard the fans are out there dancing in the audience, the band is always rocking harder.
The Motet played one long and winding set, chock full of new tunes and fun covers (including a medley from their MIXTAPE 1980 Halloween shows), with a short encore that included Led Zeppelin's "The Ocean" with Jen Hartswick belting out the lyrics. Towards the end of the set, the tunes got spacey and weird, but the band still manages to keep the sound tight, while remaining lucid and free form.
In the end, they thanked as profusely- as they always do- for being their raging hometown fans. But they did it in a way that made me believe that something very big was about it happen. First, it's New Year's Eve in Portland, then it's a new album release… then what? Perhaps the Motet will hit the road big time to promote this new album? I wish them the best, but will sure miss them when they take off.
Check out 303 Magazine's complete photo gallery from the Motet's Album Release Party for more images of funk defined.
All photos by Caitlin Savage, 303 Magazine.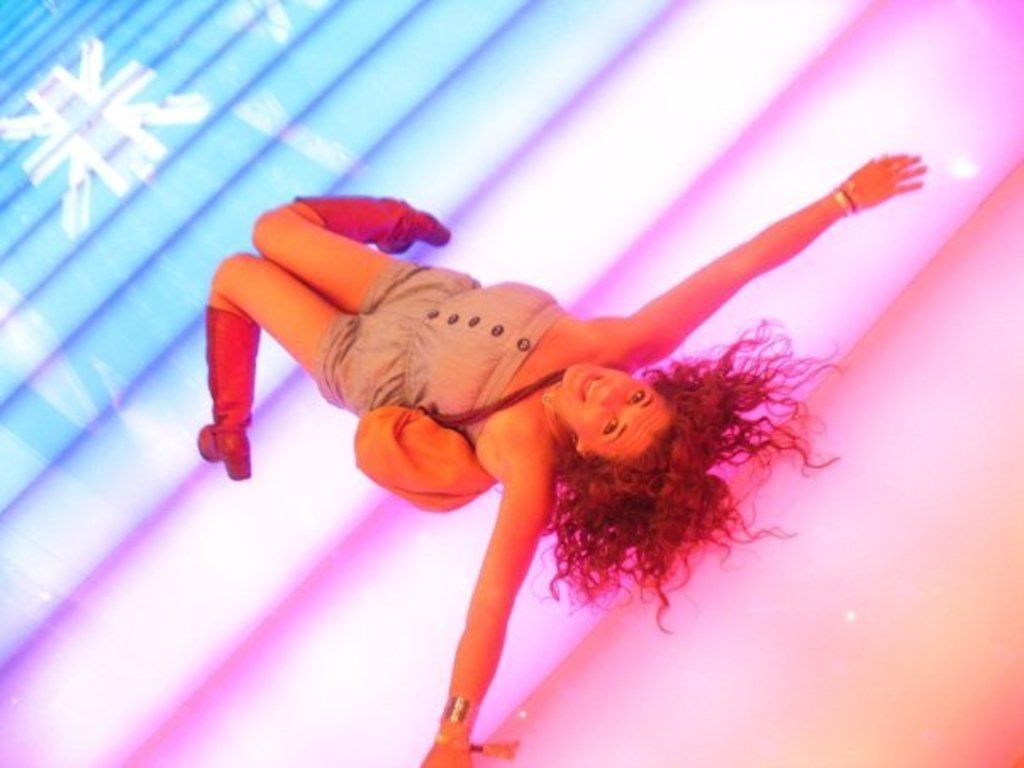 Allison Cohn loves gold spray paint and nonsense. She also has a very difficult time sitting still and keeping quiet. She can often be found dancing like a fool when she isn't hiding out in her mountain lair or gallivanting around the globe. Allison is 303 Magazine's Music Desk Editor, specializing in jam bands, funk, bluegrass, and all things bizarre and avant-garde. If you have something intriguing to share, you can reach her at allison@dev-303magazine.pantheonsite.io.