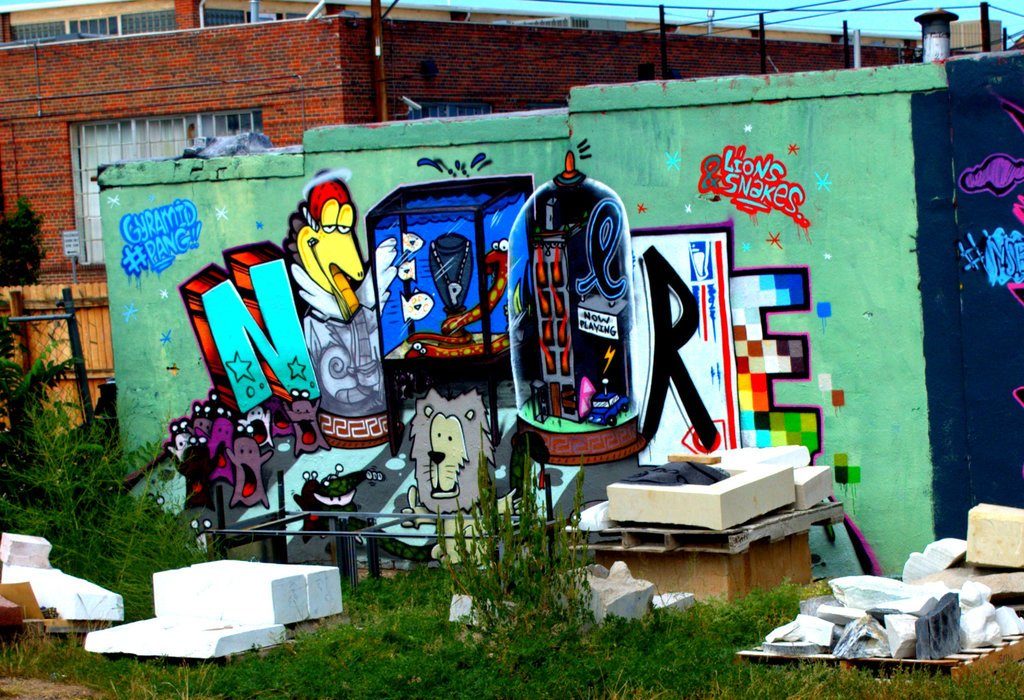 Chris Haven has created street-art masterpieces all over Denver. You can find his murals a midst the color and chaos in the Santa Fe Art District, in River North, and along Larimer Street for the street-art celebration Colorado Crush. Chris Haven even made his way to Art Basel 2013 at the Wynwood Walls in Miami, Florida. He is truly representing for the Denver art scene.
A wall that belongs to Haven and equally talented artist Nice Beats was freshly repainted on a weather-permitting day this past December. It is now known as the "Stained Graff Window" and uses collaborative work from fellow urban contemporary artists Jolt, Ryze and Jews. The vibrant and extreme color palette is stunning. I am thrilled that this mural is in such a visible spot on 6th Avenue.
Haven utilizes bold lines and intense characters in his signatures. He has designated walls in practically every neighborhood in Denver, yet Concrete Canvas will be featuring mostly murals in the Art District. Havens attention to detail is impeccable. The longer you look at his pieces, the more you see. The shining example and my personal favorite is the fresh mural "Pack Rat." I asked Chris Haven about the playful yet complex details in the characters:
It was originally meant for this tunnel by my house but I decided to paint it here. He's a hoarder. I like how the snakes are scaring the toast out of the toaster.
Look for more work from artist Chris Haven on Instagram and check out his badass SoundCloud. Tune into Concrete Canvas and 303 Magazine for amazing local street-art in Colorado!