Where: 2914 West 25th Avenue in Jefferson Park
Pros: The Akumal spicy latte is 2914's twist on a traditional mocha and it's insanely good.
Cons: 2914 Coffee is definitely one of the few businesses in this area, so it may be out of the way for some. Trust me, it's worth it.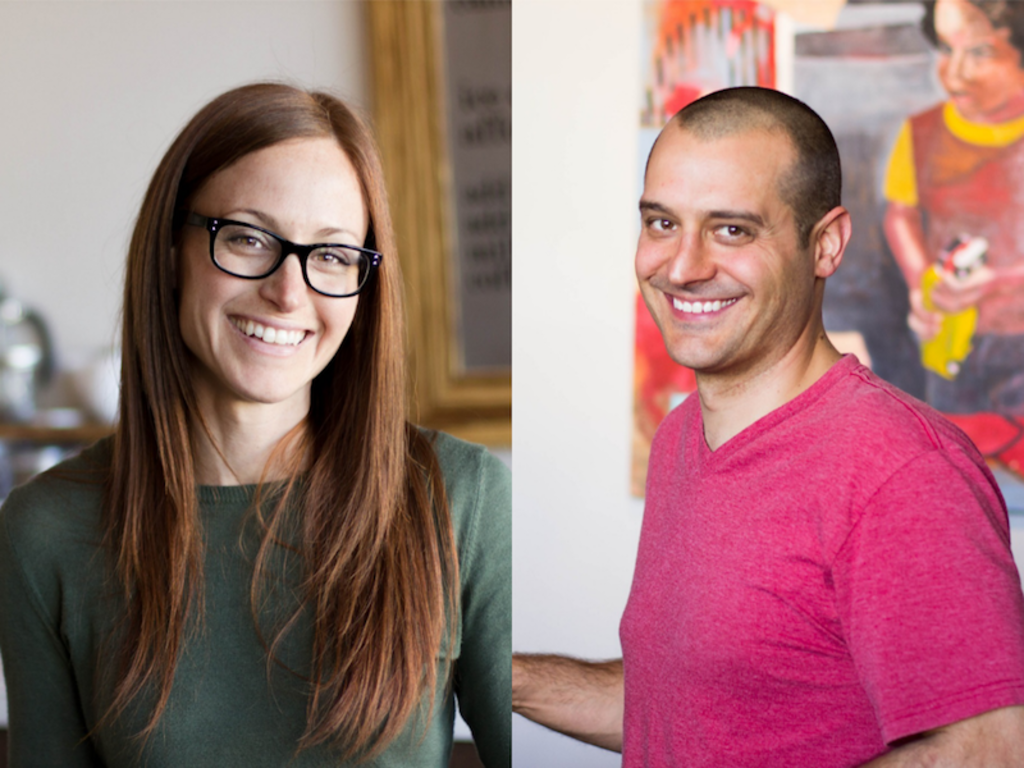 When I walked into 2914 Coffee in Jefferson Park, it's easy to see why the place is usually packed. With multiple seating areas, a window bar that looks upon 25th Avenue, and an extensive drink menu, the store makes for a great hangout. But it's the story behind the shop that made me fall in love with 2914 Coffee.
According to co-owner Melissa Davis, it was fate when they found the location at 2914 West 25th Avenue. Her husband and co-owner Anthony Davis proposed to her on February 14th, and they got married in Akumal, Mexico on February 9th. When they found this location and were trying to think of a name for their new shop when they opened two years ago, they decided that it was destiny that these numbers meant so much to them, and kept the name "2914 Coffee".
The shop has so many personal touches that make 2914 Coffee unique. Anthony's paintings hang on the walls, giving the shop a (literally) one-of-a-kind look. Their specialty mocha, The Akumal is a traditional mocha made with espresso, chocolate and hot milk. 2914's version adds in spicy Cayenne pepper, creating a perfect blend of spicy and sweet. It's delicious and a must order at the shop. Knowing that they named the specialty after the city where they got married made it extra special. It's that attention to detail that makes 2914 so exceptional.
2914 is more than a coffee shop, it's a love story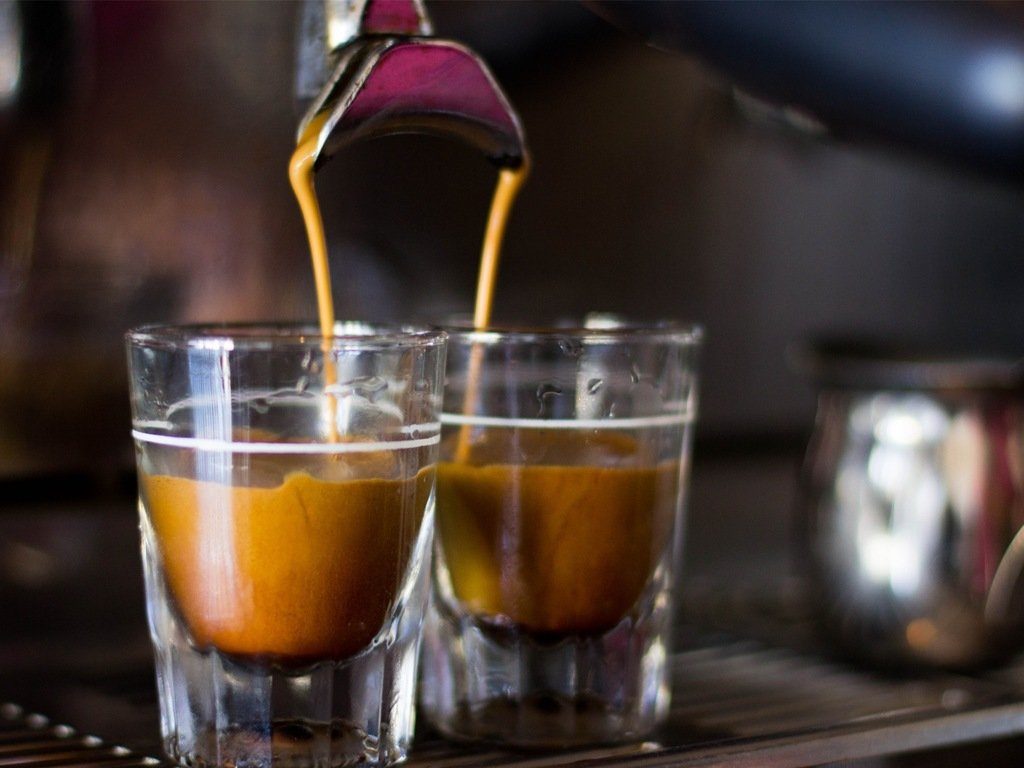 At 2914, it's all about presentation and the Davis's make their drinks in the form of art. 2914 Coffee features a variety of blends from Kaladi Brother's Coffee, and whether you order the iced latte, cortado, or mocha, they are willing to put in the extra time to make it look and taste amazing. While training at Amante Coffee, Anthony worked on his latte art and it shows through in every drink that he makes at 2914. Every drink had a finishing touch of swirls and prints. The iced latte even blended in the form of art. It made me appreciate the amount of effort that goes into making these drinks.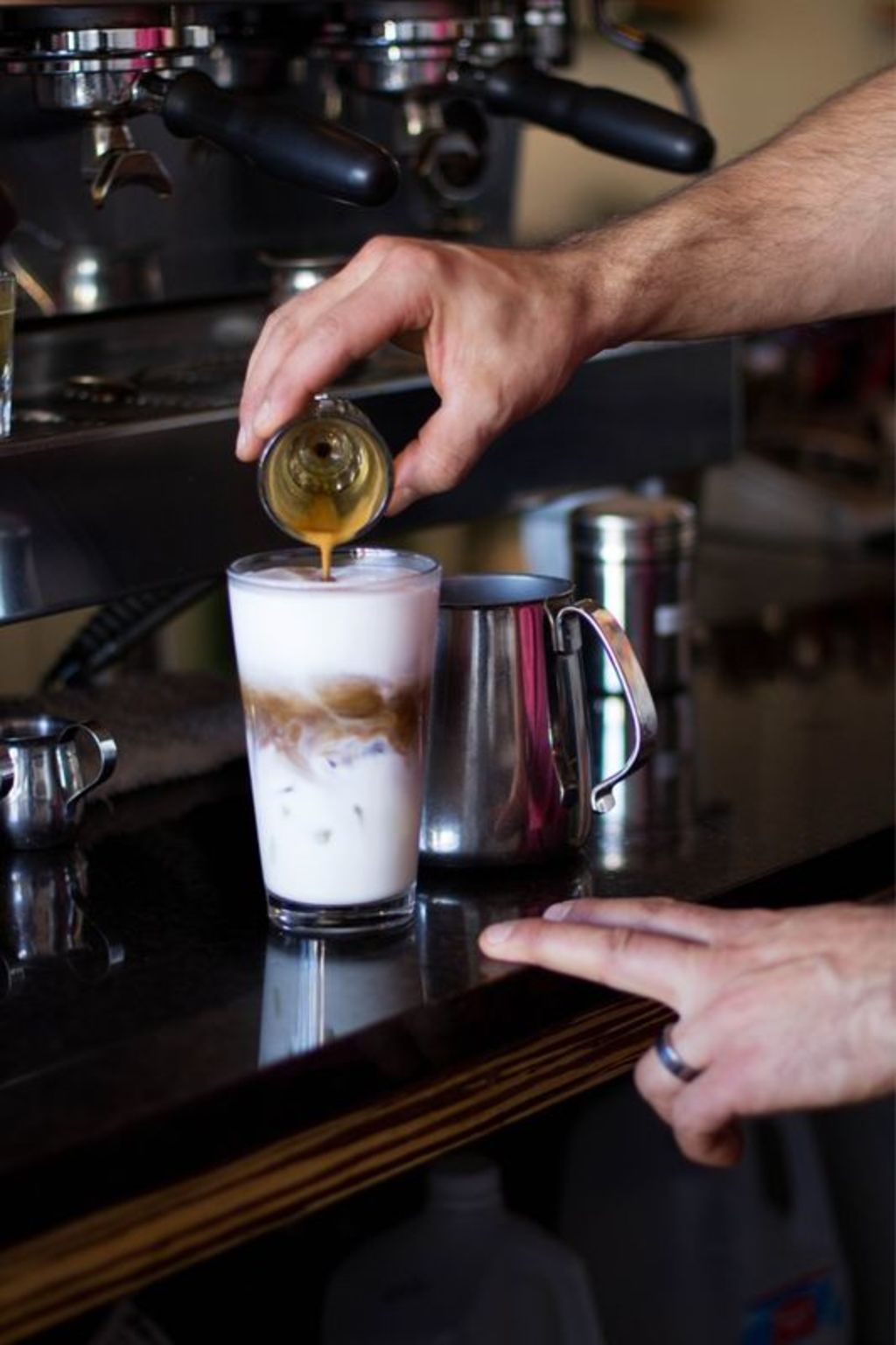 Even if you aren't a coffee fan, 2914 Coffee has other choices and are extremely accommodating for dietary restrictions. They offer tea mochas and have a variety of milks to choose from so you will not feel left out if you are choosing a non-dairy lifestyle. They also have different sandwiches and baked goods to choose from, including Melissa's Joy – a homemade gluten free and vegan treat. As someone who would not consider myself to be gluten free or vegan, I thought it was amazing. It was the perfect amount of chocolate, chewy goodness. The shop also offers the famed Little Man's Ice Cream so you don't have to wait in line at their Highlands location.
2914 Coffee has become a staple for the residents of Jefferson Park. And with new boutiques and restaurants opening up in the area, it's clear that this location will continue to be lucky for the couple.
"The community has been so welcoming," said Melissa Davis. "We consider 2914 Coffee to be one of the pioneers to come into this area and now that more businesses are coming in, we are excited to watch the community grow."
Photos by Camille Breslin, 303 Magazine.