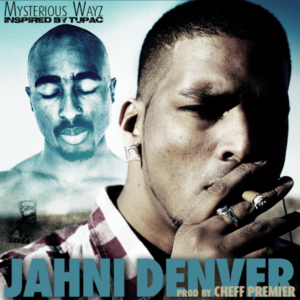 The Denver hip-hop scene is always on the move. At any given time anyone can have their eardrums inundated with the hottest beats or their visuals stimulated by intriguing videos. MC's in the Mile High City are continuing to find the most innovative ways to convey their creative expression. It's easy to find content and material to cover in the scene but gathering the very best is most key. Here at 303 Magazine, we listen to and watch everything so you don't have to. In the instance of this piece, here are the top three videos that have crossed my desk this week for your enjoyment.
Jahni Denver is releasing a new album Mountain Lion Pt. 2; The Shaman and the latest release "Mysterious Wayz," shows the album is shaping up nicely. The track features an inspired rant from Tupac Shakur about the ills and spoils of the game before Jahni launches into his rhymes. Lyrically this joint is very easy on the ears. You'll want to listen a few times and get into the groove of Jahni's fast paced lyrics.
One Shot Dot, whose album Jig Latin we reviewed recently, is back with another fly video from the album. "Vegas," was obviously filmed in Sin City and the imagery in this flick boasts of that fact. Check for tons of moderate girl on girl action, fly shots of Dot and his cronies mobbing through the casino, and gorgeous shots of the Vegas strip. This song is ideal for the club, and you'll love it.
Waze joins with Analiza Slim and Allison Wright for this Scorp Dezel produced track, "Greenlight." Allison Wright has a beautiful, deep earthy voice that carries this tune along with Waze's specific and steady lyrics. The video shows off shots of the city and Waze in the studio spitting his verses with admirable tenacity about how the hustle never stops. I really dig this.
"From Kansas to California" is a track with an easy bass line and a bounce sentiment. Smoky Bare keeps it easy and light with his lyrics and verses here about marijuana and the two cities he seems to fluctuate between. Any ode to California feels like a reminder of summertime and this one is right on time.
Six O'Clock is always good for a reworked soul sample coupled with his laid back lyrics. Here on "Really Need Ya," he joins with his brother in rap Jus-One as Subculture Icons. Six O'Clock speaks on letting the past go and building an empire of goodness over a laconic flute and searing trumpet. All the elements of good hip-hop in one song.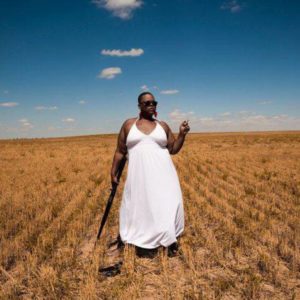 Ru Johnson is an entertainment writer living in Denver, Colorado. She writes about hip-hop, consults creative projects and makes things cool. In the best way. If you'd like to submit your music, send her an email: [email protected]