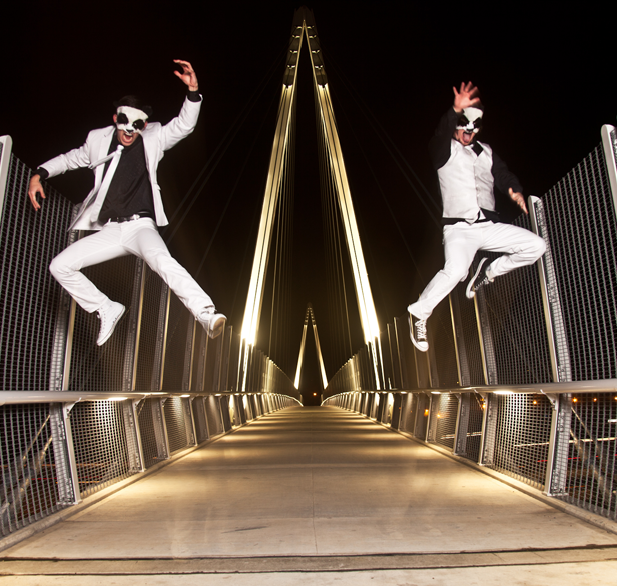 As some of the first pioneers of mixing electronic, hip-hop and experimental elements of music—as well as some of the first to give their music away for free—White Panda paved the way for the EDM music we know today. Their seamless mashups have managed to allow the Pandas to dance their way into the stereos of many a great party.
The NYC-based duo, comprised of members Procrast and DJ Griffi, has moved past mashups and bootlegs as they released their first ever remix—an interesting house rearrangement of The White Stripes' timeless hit "Seven Nation Army." The remix starts off house heavy, dips into the iconic bass line and gradually deviating back up to a dance-frenzied deep house anthem, a welcome transition for house lovers and Panda fans alike.
The White Panda is heading to the Gothic Theatre as a stop on their US tour on December 13th and until this Saturday the 23rd early bird tickets are only $10. The White Panda offer up their massive archive of mashups and bootlegs FREE on their Soundcloud as well as their website. Many of their arrangements have soared to #1 the charts of Hype Machine and The White Panda hopes their new tracks will be as well-received by their fans.
The White Panda will be delving more into their own productions in the upcoming year and honing in on fine-tuning their producing skills. Grab your early-bird tickets before Saturday to catch the White Panda's set on December 13th at the Gothic Theatre. 303 Magazine will also be giving away a pair of tickets, so stay tuned for details on how to win!