Two stools and an electric campfire. Two sharp dressed men, one with round spectacles and a bowler hat, the other with a long pointed beard, a cowboy hat, and an affinity for Coors beer. One has a bass, one with guitar. It was an intimate setting last Thursday night at the Fox Theater for what was essentially a singer/songwriter presentation- Primus edition.
They stomped their feet, they covered some Johnny Cash, they even sang some opera. It was certainly not the usual writhing mosh pit of a crowd that Claypool shows typically attract. People were more sedated, more respectful. Arguably more stoned. There was still a guy in the front row donning a rubber pig mask, of course. All of the elements of a Les Claypool show were there- but this one was different. Les did a lot of rambling and bullshitting with the crowd. The banter back and forth with his high school buddy and guitar player, Bryan Kehoe, seemed genuine and humorous- not scripted or schtick. They played a lot of classics, including D's Diner, Hendershot, Red State Girl, Buzzards of Greenhill, and Winona's Big Brown Beaver.
The show reminded me of seeing Bob Dylan in recent years: he played all of his old songs, but they sounded different. More twangy. More down-home. If Les were to do bluegrass, this is what it would sound like. It was dark. It was edgy. But his songs, the lyrics, the stories that they tell… they were reflected in a different light there at the Fox beside the dimly flickering fake campfire. They sounded like ballads, like folklore. Les spoke briefly of his passions: fishing, Pinot Noir, the Electric Apricot movie, and his children. He mentioned how he used to smoke a lot of weed but decided he wanted to better remember his children's formative years so he gave it up. He picked some random guy named Brandon out of the audience, brought him up on stage, handed him his bass and told him to play a solo. He jokingly demanded another Screwdriver. Kehoe shouted and swore gruffly, as he picked his guitar alongside Les and occasionally sang along to chorus versus when he remembered the words- which Les shamed him for openly. They covered the BeeGee's "Stayin' Alive," which was hilarious. If you were already a Claypool fan (which you should be), the Duo de Twang was sort of like a family reunion where Uncle Les played you your favorite songs in the living room. There were no frills, no psychedelic visuals, and no distractions. It was pure, uncut Les Claypool.
Check back later this week for our pictures from the event in 303's photo gallery.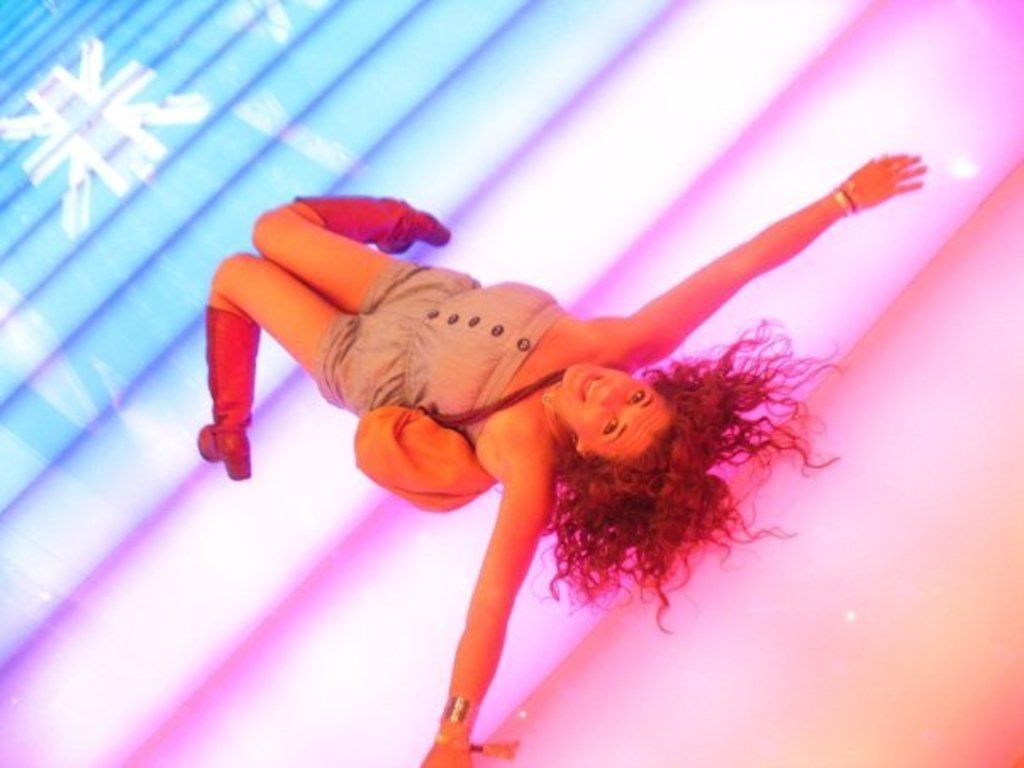 Allison Cohn loves gold spray paint and nonsense. She also has a very difficult time sitting still and keeping quiet. She can often be found dancing like a fool when she isn't hiding out in her mountain lair or gallivanting around the globe.