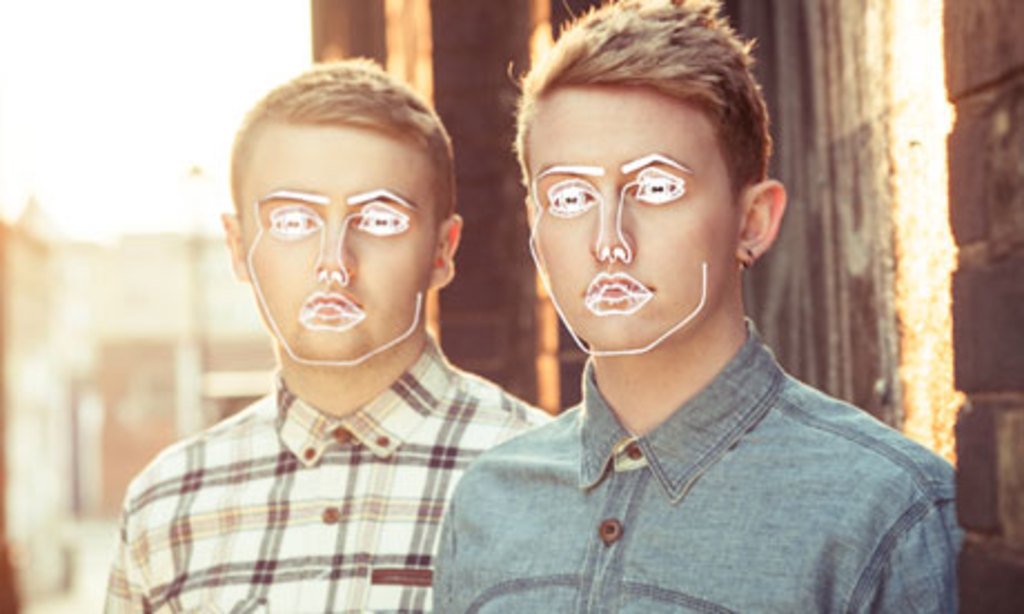 There must be something in the water in England that's developing the talent of some pretty staggeringly talented young artists like the xx, Alt-j, AlunaGeorge and English electronic duo Disclosure. Brothers Guy and Howard Lawrence team up to create their addicting brand of dance music–an orgasm for eardrums and kryptonite for stagnant feet. Howard is 19 and Guy is 22. That's roughly the age range of the furry vest clad crowd at Boulder Theater last Tuesday night.
The youngsters amassed within the venue for the sold-out show, which promised to be one that would leave your neck aching for days to come. Disclosure began their nearly 2-hour set with "F For You," surprising an unsuspecting crowd by utilizing the microphones for actual singing, something significantly rare of electronic DJs today. The brothers coupled their soft vocal inclusions with identical drum beats on their matching drum boards along with a bass guitar. Actual instruments!
Disclosure hyped up the crowd with the intro to "When a Fire Starts to Burn" as flames burned wildly on the projection screen behind them, eliciting burning roars from the spirited crowd as tiny baggies littered the floor like New Year's confetti. Smiles pasted across faces, they danced through the entirety of Disclosure's debut album, Settle, favoring tracks like the hit "White Noise" featuring AlunaGeorge and "Voices" accompanied by the smooth vocals of 19-year-old Sasha Keable.
The sweat-soaked Tuesday night continued with dance hits galore as Disclosure circled through Settle, tossing those pesky noise regulations out the window. The soulful R&B vocals from their tracks echoed through time and space, underlined by the erratic dance moves of overtly excited twentysomethings without curfew. Disclosure rounded out a mesmerizing night of EDM with the track we'd all been sweating profusely for the entire night.
"The Song is Called–," Howard Lawrence cooed into his mic, while the crowd finished his sentence by excitedly chanting "Latch!"
That dirty bass beat down on Boulder Theater as the echoing voice chimed "never" in to our expectant ears. The frenzy died down about a minute after the song ended then heavy panting and enthusiastic applause ensued to properly thank our new English pals for one helluva party on a school night. Then everyone went back to their homes to get to sleep at a reasonable hour. Or they didn't. Disclosure finishes out their US tour in the next couple of days before heading back across the pond. So if you didn't catch them this time around, Settle on repeat will have to do.
Our favorite little Brits also released a new track yesterday. "Apollo" ditches the dance vibe for a way deeper house feel. 303 discusses the new track here.