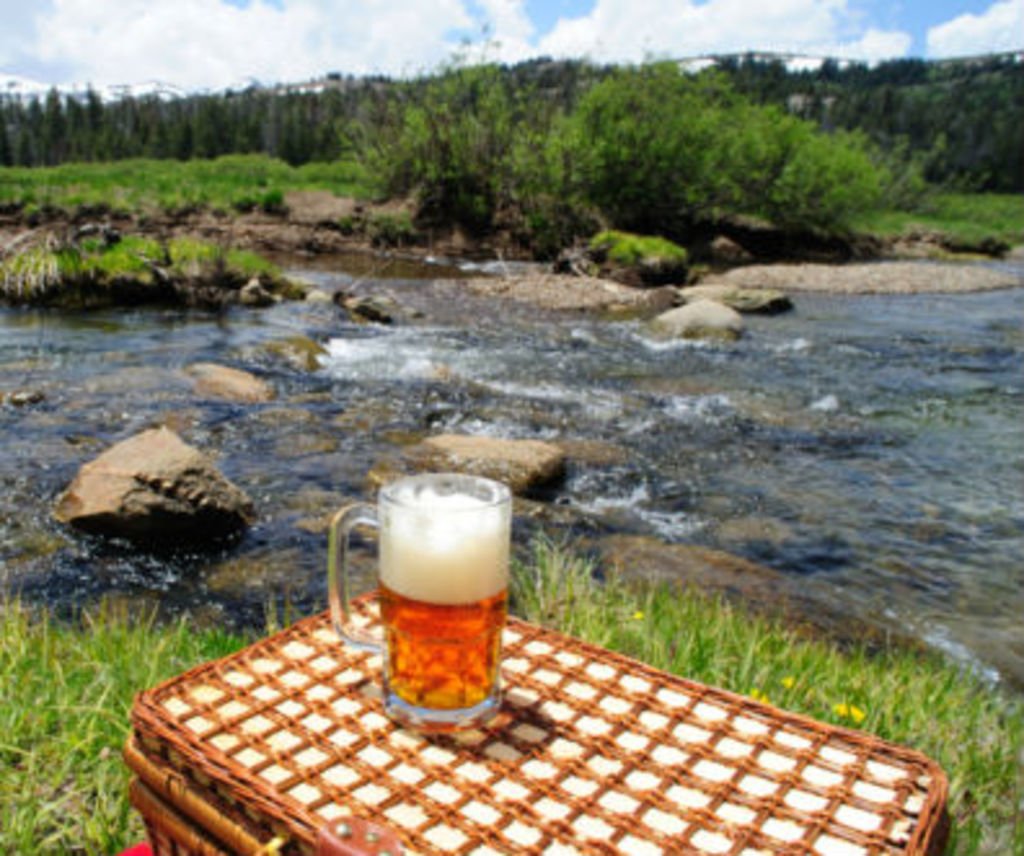 If the aches and pains of a holiday weekend spent being active and outdoorsy–or just watching people be active and outdoorsy from the deck of your rental in the mountains while drinking heavily–have begun to weigh on you, the thought of an weekend getaway might seem more exhausting than anything.
Maybe your thighs burn from solo twerking attempts or your arms throb from an intense weekend of rock climbing in the desert and the chance of leaving your couch is low. Because, regardless of what activities you partook in Labor Day weekend, if you were stuck in the same return traffic that I was, straying too far from the city this weekend might seem about as appealing as gum surgery in Guam.
However, Denver's little mountain sister, Boulder, is always waiting for a quick getaway, offering outdoor events, concerts, food, wine tastings and brew tours galore without the haul. Sit at the foothills of the Rockies and decompress with sprawling mountain views or greet the Fall season with some football, festivals and fun.
CU vs Central Arkansas
Head over to Folsom Stadium to cheer on the Buffs and enjoy the return of the another college football season teeming with tailgates and face paint. Nothing says first weekend of fall like loitering in a crowded parking lot while washing down charred burgers and brats with cheap beer… from a funnel. Game starts at 6pm, tailgating starts whenever the liquor stores open.
Flume with Late Night Radio at Fox Theater 
Saturday night head on over to Fox Theater to catch Flume, the 21-year-old Australian DJ whose album Rolling Stone hailed as nearly perfect. Accompanied by up and coming Denver-based electro producer, Late Night Radio, who couples early soul elements with hip hop and hard bass and has shared the stage with well-knowns like Griz and Michael Menert.  This show is one not to miss. Check out 303's interview with Flume.
Pearl Street Music and Arts Showcase
The Pearl Street Music and Arts Showcase begins Thursday and will run throughout the weekend. The showcase includes 20+ bands playing throughout 12 venues in the area. The party kicks off at Boulder Theater featuring Ben Sollee, Baywood, West Water Outlaws and Ark Life. There will also be a silent auction during this time for signed merchandise from Colorado favorites like The Lumineers, Yonder Mountain String Band, Mumford & Sons, Michael Franti, Josh Ritter and Pretty Lights. General Admission tickets are $18.
Hikes
Sunday, if you've got a hankering for the outdoors, try the Royal Arch Trail– a steep 3.2-mile hike often tagged challenging, but worth it if you enjoy incredible views from the top.  The popular hike tends to get pretty congested on weekends, so I'd suggest going fairly early to beat the masses.
Eats
For an unforgettable meal, scoot on over to The Kitchen on Pearl Street. The family-style farm to table bistro offers fresh entrees, wonderful service and an extensive wine collection. They serve breakfast, lunch and dinner, and customers continually rave about each and every entree as well as the helpful staff and charming atmosphere.
Brews
Brewery tours in Boulder aren't to be missed. Mosey on over to Avery Brewing, take the bike path from The Hill west of the UC campus for a scenic ride and get crafty on this awesome beer tour. If you're a pumpkin beer aficionado, head over to  Upslope Brewery for the pumpkin brew some have tagged as the best. And check out the 303 gallery from Upslope's National IPA Day Shindig from August.
Whether you want to hike, tailgate, eat, beer tour or dance or this weekend in beautiful Boulder provides more than enough opportunities for whatever your heart desires for this first weekend of fall. And the best part? It's only a 30-minute drive.