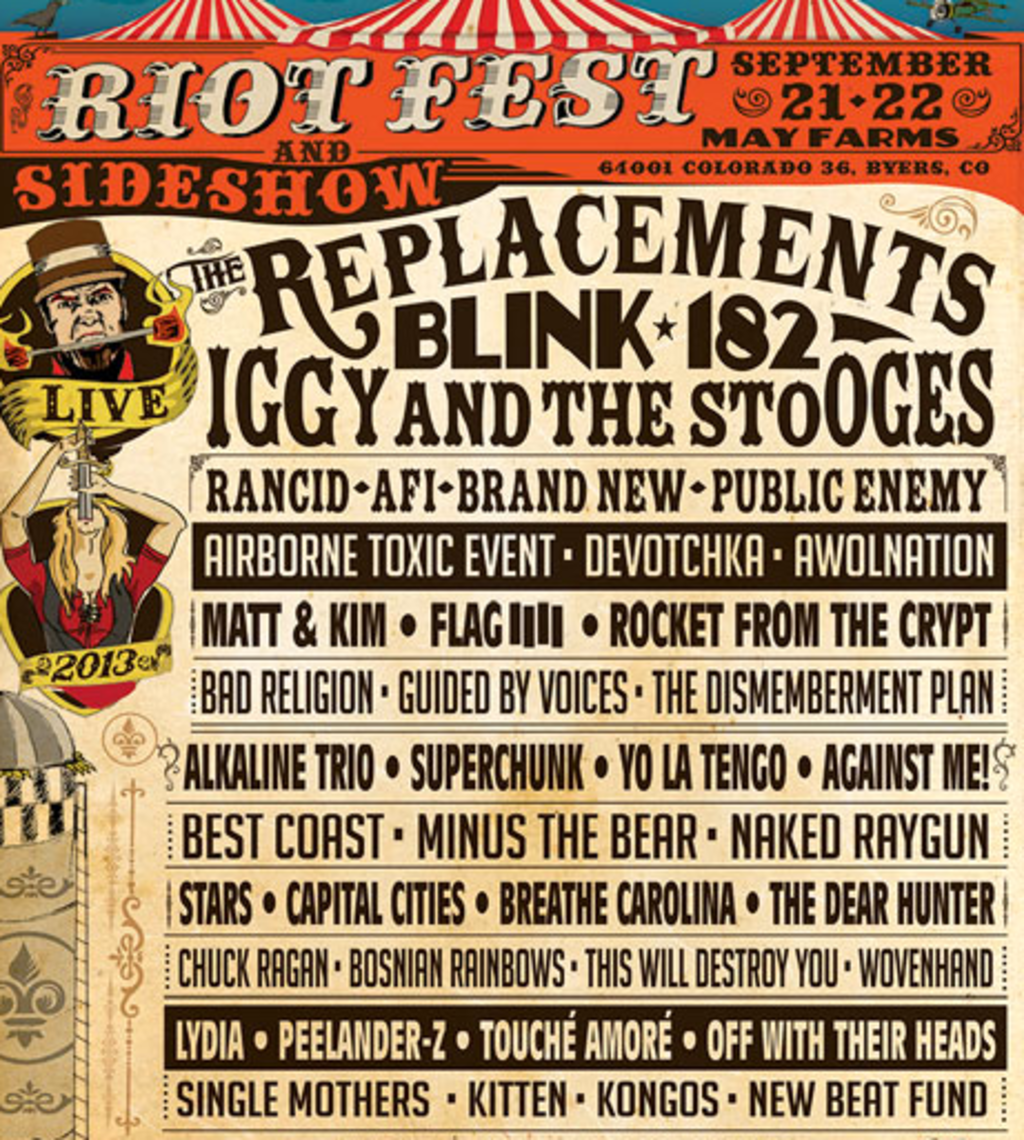 The inaugural Denver date of Riot Fest (which happens to be in its second year) is almost here, so all of us at 303 Magazine thought it would be best to advise you on the MUST SEE bands playing this year's festival. Think of it as a trusty guide to the biggest and baddest bands and artists that Saturday has to offer.
Packed with one of the finest festival lineups in all of 2013, Denver's Riot Fest is an instant classic waiting to happen. Luckily for you, we've managed to narrow it down to five bands that won't disappoint on day one of the two-day festival.
From the exalted headliners backed by illustrious careers to the unsung independent artists hoping for their big break at this year's Riot Fest — we've got you covered.
Check out our five band preview of day one, Saturday, September 21st, below:
IGGY & THE STOOGES (Roots Stage: 925-1025)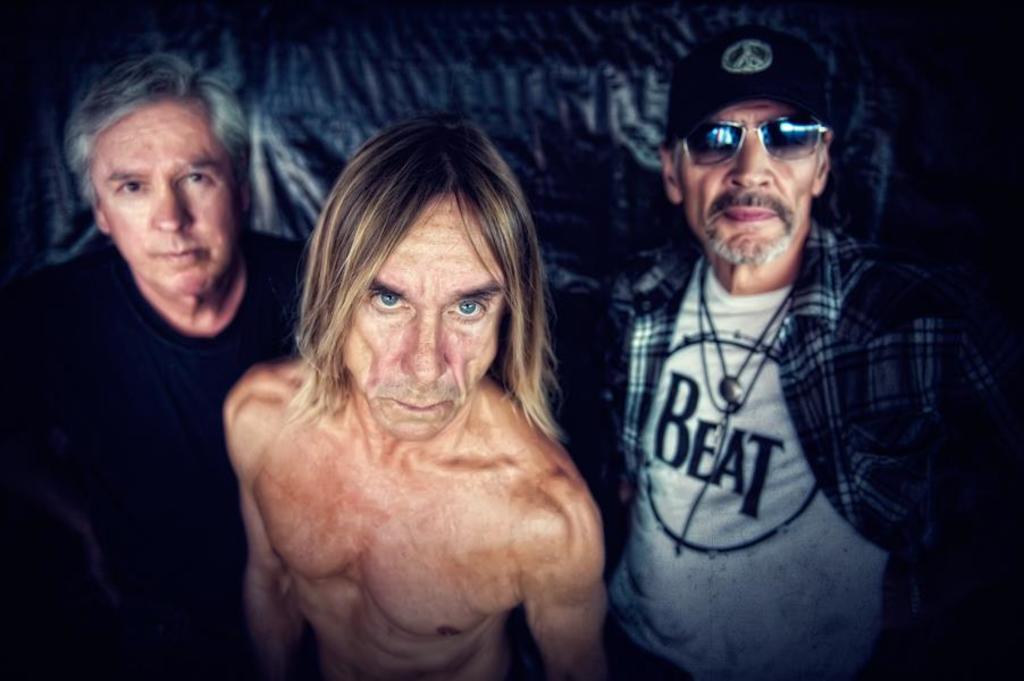 After a thirty year hiatus — from 1973 to 2003 — Iggy & The Stooges reunited for a chance to tour the world, yet again. Hammering out their diverse assortment of rock, punk and psychedelic hits that span back six decades of music to their debut self-titled album, originally released in 1969, Iggy & The Stooges take the headlining slot.
With two current day rock album releases under their belt, including their most recent release earlier this year (The Weirdness in 2007, Ready To Die in 2013), and the extremely volatile Iggy Pop at the helm, The Stooges are primed to return to true form.
Riot Fest is the optimal setting for such a highly-acclaimed group like The Stooges to take center stage. And after having been inducted into the Rock & Roll Hall Of Fame in 2010, The Stooges can now reinvigorate the youth of today with the live passion, energy and intensity that stems back from the earliest forms of 1970s punk rock, alongside some of the most influential songs in rock 'n' roll history.
Even if The Stooges aren't at the top of your list of 'things to-do' on Saturday, consider this as a once in a lifetime opportunity to see one of the most vibrant, visceral groups in all of rock 'n' roll — this is one group that you should see regardless.
BRAND NEW (Roots Stage: 715-815)
Dating back to their debut album in 2001, Long Island's Brand New has been one of the most intriguing, most enigmatic bands of the entire decade. Whether it be the long stints of hiatus-like breaks from touring, the cancelling of concert dates mere weeks before the event or the radical changes in musical sound and style that evolve with every new album, Brand New pique's all of their fans' curiosity in multitudes of ways.
From the days of their pop punk/pop rock youth where roots planted in the vein of Blink-182 and Sum 41 blossomed in the form of Your Favorite Weapon, to the refined alternative/indie rock sound that the band has made their own on albums like Deja Entendu, The Devil And God Are Raging Inside Me and Daisy — Brand New seems to stay consistent in one aspect of their musical journey, they gain fans by the masses.
With four full length albums, each new record — which could be anywhere from three to four years apart in release — comes with an entirely new sound; an unannounced, unwarranted alteration in musical style. And yet fans seem all the more devoted. And there's more and more of them each time around. As if the mysterious quality that the band possesses intensifies the audience's adoration. Fans around the world await with preconceived convictions that grandeur and genius will follow with the forthcoming album release and that Brand New will remain atop their clandestine throne. All-the-while fans covet for an opportunity to see the band live in concert, as it's become quite the rarity.
A band of this hype and caliber hasn't come along in quite some time, and it may be another decade — or longer — before one this fascinating does again. Needless to say, Brand New is not one to miss at Riot Fest, or anywhere else for that matter, because no one knows when, and if, they will return.
A.F.I. (Riot Stage: 820-920)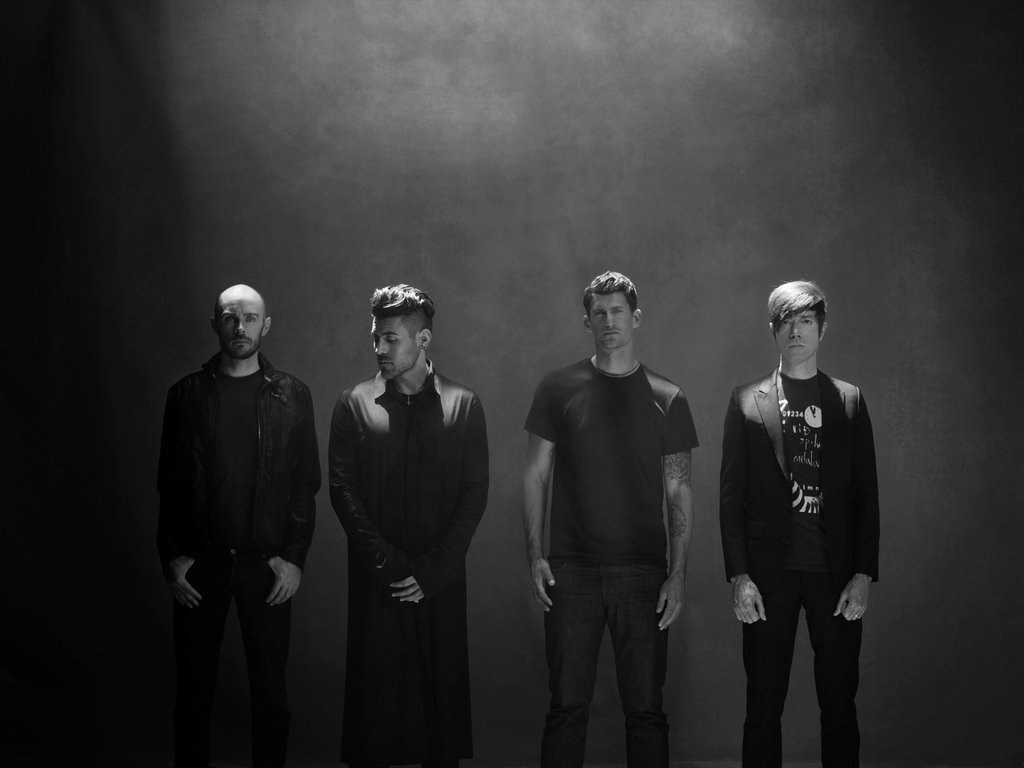 California punk turned post-hardcore revolutionaries, AFI, take Riot Fest by storm this Saturday, as the release of their ninth full-length record, Burials, looms near (October 22nd). As one of the most distinguished bands — commercially and musically — playing the festival, with a reputation preceded by a number of massive radio hit singles like, "Miss Murder" and "Love Like Winter," AFI have set the bar high for any and all post-hardcore/rock bands.
This punk four piece that started over two decades ago has finally found the critically acclaimed, commercial success that's been deserved for some time now. They're also creators of a few genre-defining, platinum selling records, all backed by millions of fans across the world…no big deal.
Whether it be their early punk, in-your-face aggressive attitude (Shut Your Mouth And Open Your Eyes), their brooding, morose spectacle that began making headway in regards to national attention (Decemberunderground) or their current modern rock/post-hardcore tinged Crash Love, AFI have broken down the walls of each and every genre that they've come across. Not only does this show focus and determination for success, but it also shows true versatility and ability in adaptation, which goes hand in hand with their musical dexterity and expertise.
AFI has progressed from that small California punk outfit into nationally recognized rock stars. They are musicians with a revitalization of creativity and a firmly instilled sense of ingenuity that are capable of accomplishing just about anything.
Don't be the one at Riot Fest to miss out on a truly spectacular performance.
ALKALINE TRIO (Riot Stage: 610-710)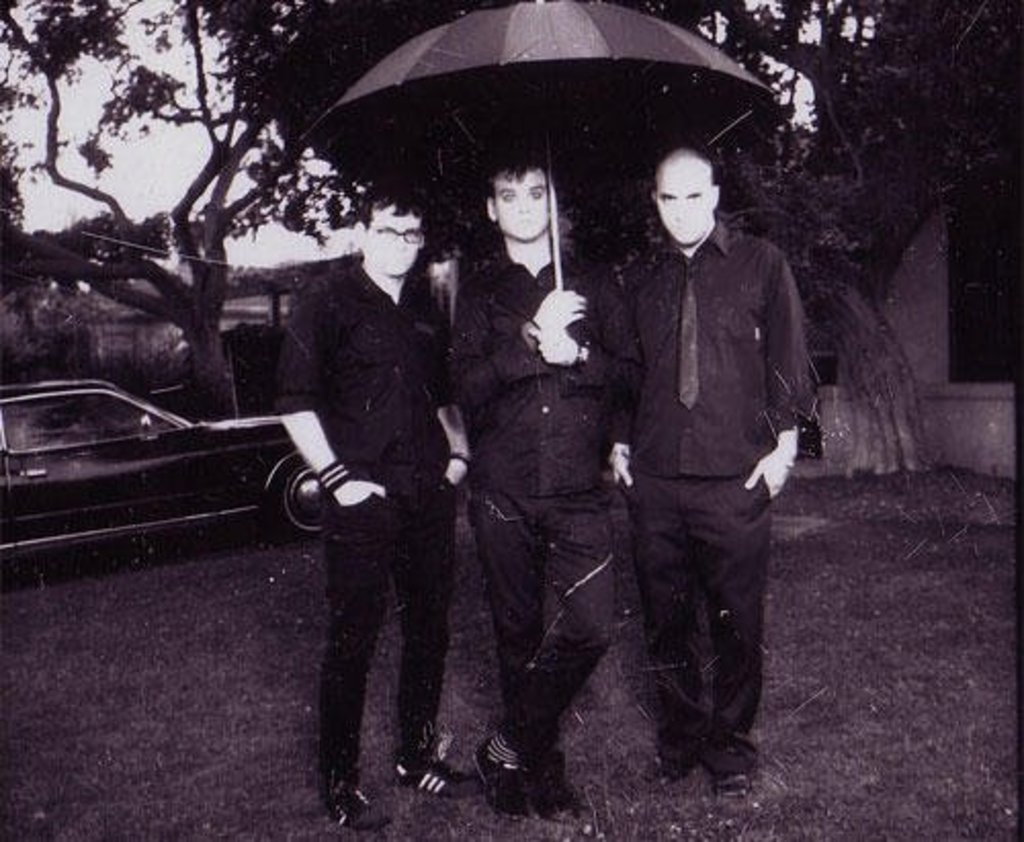 If you've never heard or seen the punk rock/emo three piece outfit, aptly named Alkaline Trio before, you're in for a surprise. And don't be taken back when you come across some of the most shockingly abhorrent, yet entirely transfixing lyrical content that you can imagine, all wrapped up in beautiful punk rock symmetry.
Tracing back their lineage to late 1990s Chicago punk, the Alkaline Trio helped set the trend for much of the entire alternative rock music scene that we've come to know for the past decade. Eight albums of glorified horror rock fused together with power chord/pop punk harmonic synergy, are all accompanied by vocalist Matt Skiba's macabre lyrical direction. From their despondent, heartbroken punk days of Goddamnit (1998) to the nightmarish, Misfit-influenced releases of albums like From Here To Infirmary (2001) up through Agony & Irony (2008) — the Alkaline Trio are still going strong after having released a brand new record this past spring, My Shame Is True.
Each album comes with its fair share of lyrical brilliance; detestable murder-driven love songs ("This Could Be Love" on Good Mourning), serenades of drug/alcohol abuse and the addictions and consequences that follow ("This Addiction" on This Addiction), and hellish, fictional conceptions of the feeding needs and desires that consume vampires ("Your Neck" on Crimson). The Alkaline Trio prove that your average radio based lyrical content is just not as interesting as what they have to say. And how they have to say it.
This ghoulishly captivating punk rock band will be ready for Riot Fest this Saturday, but the real question is, will you be ready for them?
BOP SKIZZUM (Roots Stage: 1215-1245, Day Two)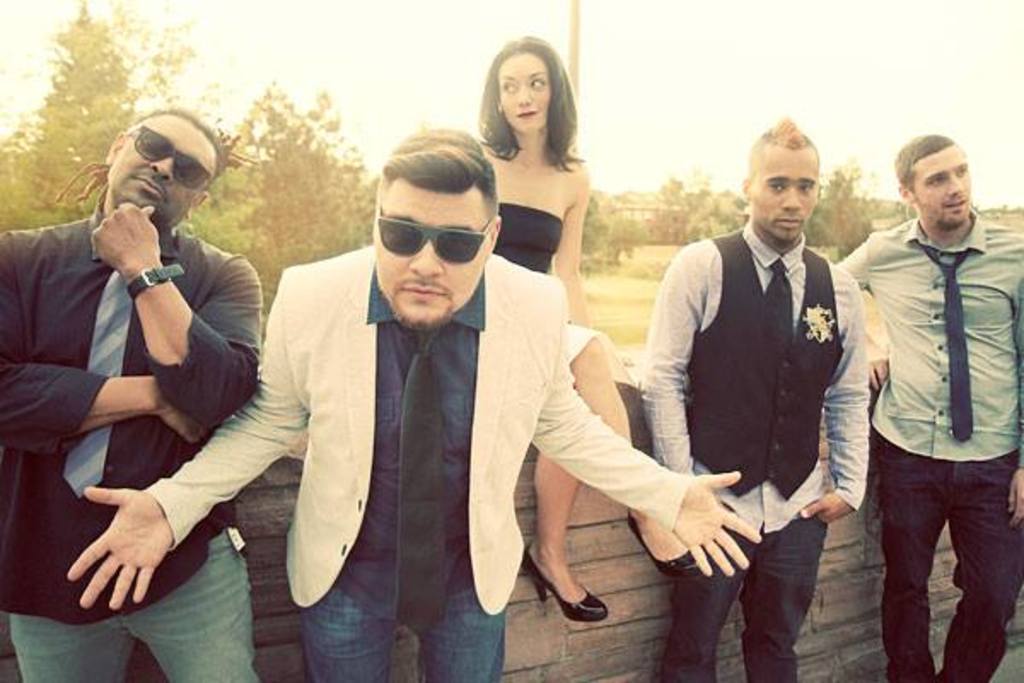 And although they're performing on the second day of Riot Fest, we felt it was warranted and appropriate to mention a local group that is making a lot of noise in the local and national music community.
Denver's own fusion of funk, soul and rock 'n' roll comes in the form of the up and coming eight piece sensation, Bop Skizzum.
Dressed to impress and ready to groove, Bop Skizzum throws it back to 1960s and 70s Motown with a unique modern pop and hip hop twist. Saxophones, keyboards, trumpets, bass, drums, guitar, two vocalists and one emcee later, and you have the perfect blend for a raucous Sunday dance party.
With many recent accolades that include a performance in front of twenty thousand plus at Coors Field for a Colorado Rockies baseball game, and a Top 3 nomination for best upcoming artist in the world from Hard Rock/ReverbNation, Bop Skizzum has earned and deserves a spot on the bill for this year's Riot Fest.
With national and commercial success firmly in reach, Bop Skizzum is a local talent that should be witnessed by all…and by all right now.
The entire day one lineup and time schedule can be found below:
http://denver.riotfest.org/events/2013/09/21/
Also, 303 Magazine's recommendations for Sunday, day two of Riot Fest, are coming soon.
Written by Samuel Lang of 303 Magazine.
Photos courtesy of Riot Fest, Iggy & The Stooges, Brand New, AFI, Alkaline Trio and Bop Skizzum.