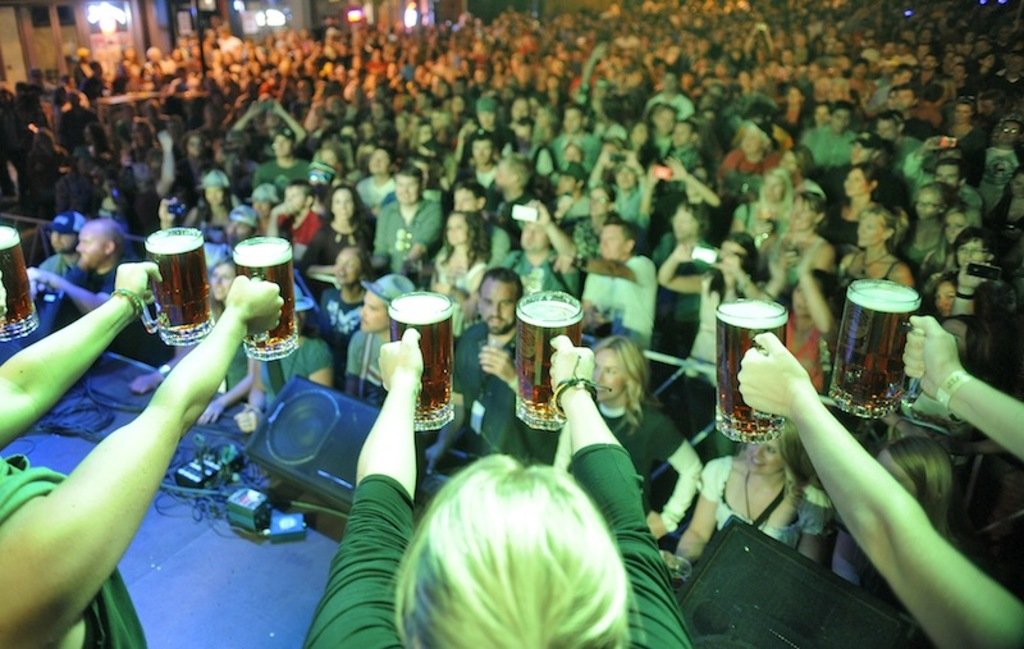 It is that time of year again. One of our nation's largest and longest running traditions comes back to the streets of Denver. With over 350,000 people coming to Larimer, Denver's 44th Oktoberfest is going to be one major celebration. Once again it will be spread over the next two weekends starting tomorrow (9/27) and ending next Sunday (10/5).  And as always there will be more beer and debauchery than you can shake a Schnitzel at. Like last year there will be plenty of keg bowling, stein holding, and more 'Hasselhoff hustling than ever. Trust me it is a good time. I even wrote a handy little guide from last year's festivities. Below you'll also find the must do list of events that 303 knows to be fun. So grab your Lederhosen and your largest stein and get ready for the weekend!
Friday Sept. 27th                                                             Saturday Sept. 28th
All Day: Stein Hoisting Pre-Qualifying Rounds         10 AM-11 AM: Das Hustlehoff Fun Run 5k
Saturday Oct. 5th                                                             Sunday Oct.6th
2 PM- 3 PM: Bratwurst Eating Contest                        10 AM-11 AM: Long Dog Derby Day and Costume Contest
9 PM- 10 PM: Stein Holding FINALS
.